Shipping container homes are becoming popular all around the world and there are also many people who are repurposing containers into unique vacation rentals for earning some additional income. One cool example of the latter is this magnificent shipping container rental in Columbus, North Carolina, USA. Designed and built by 3 siblings, the rental home is no short of a dream outdoor living space and it even features a spacious rooftop deck.
Dubbed 'Green Creek Shipyard Home', it is made from a used 40-foot long shipping container that is painted black to blend with the surroundings. There are plenty of outdoor seating areas including an expansive lawn and a rooftop deck. The rental home also features a hot tub, 10-foot working garage door, fire pit, pond, and lots of custom design details.
Also Read: Lilypad is Spectacular Shipping Container Vacation Rental in Logan, Ohio
The interior space of the shipping container rental is impressive. Inside, there is a small living area with TV and couch, a kitchen with live edge dining table, spacious bathroom and a cozy bedroom with a large glass window. There is also an additional sleeping space in the loft.
This shipping container transformation is a great source of inspiration as it incorporates a number of cool features. The rooftop deck is the most intriguing feature since it provides plenty of outdoor space for guests to enjoy the captivating surroundings. This shipping container rental is available for about $183 a night through Airbnb.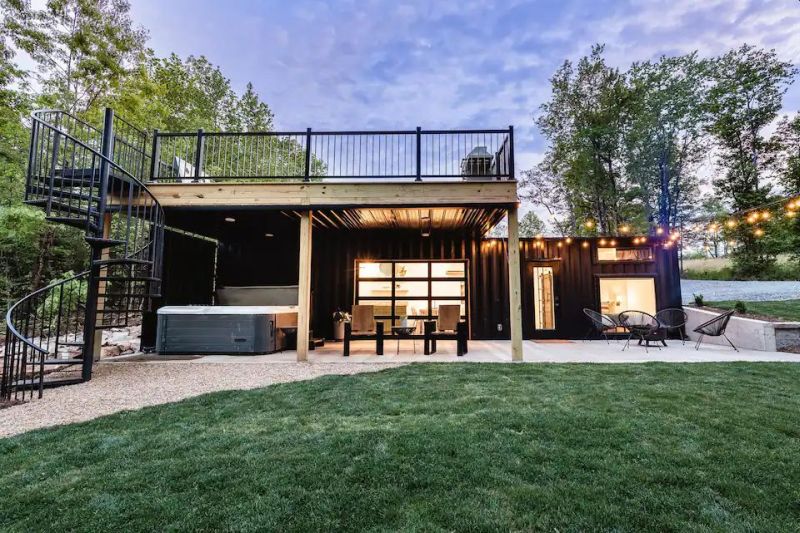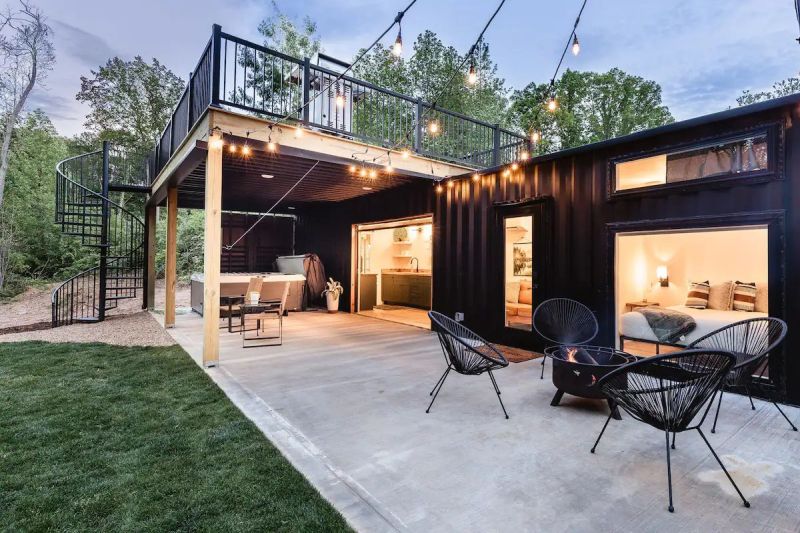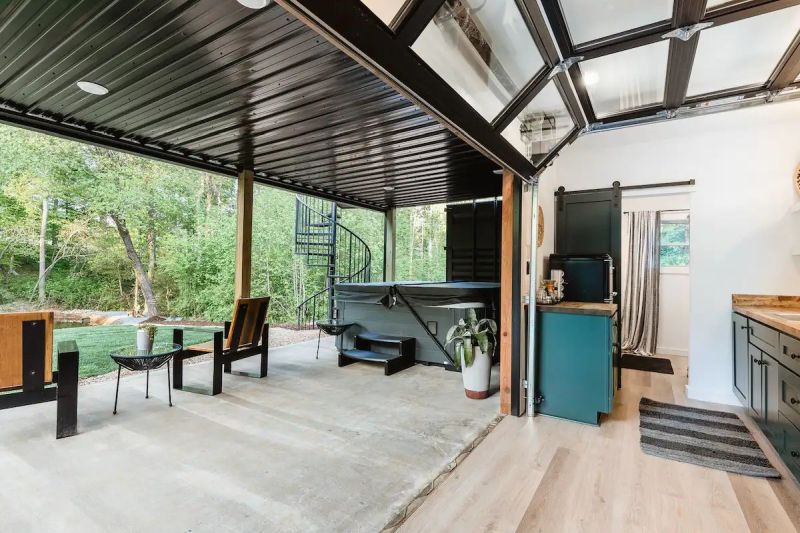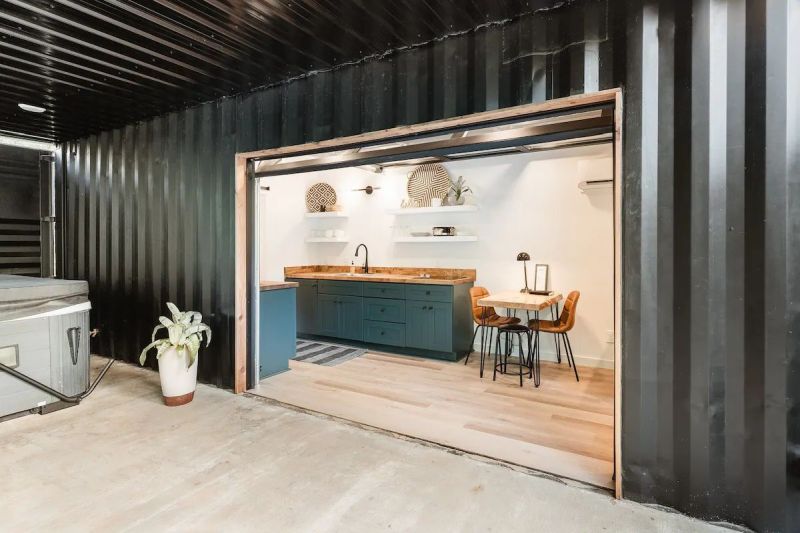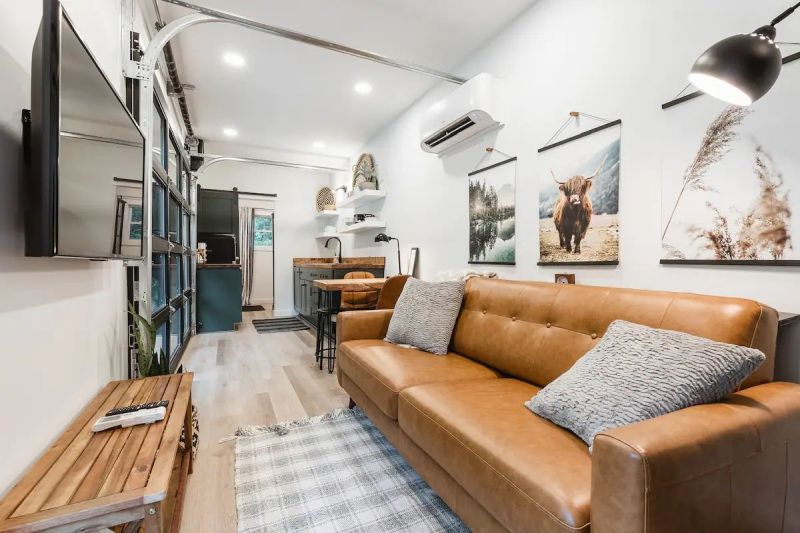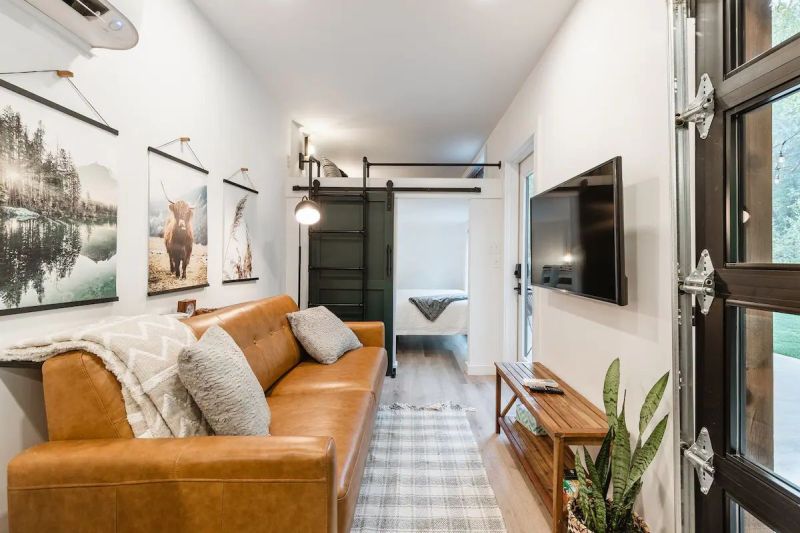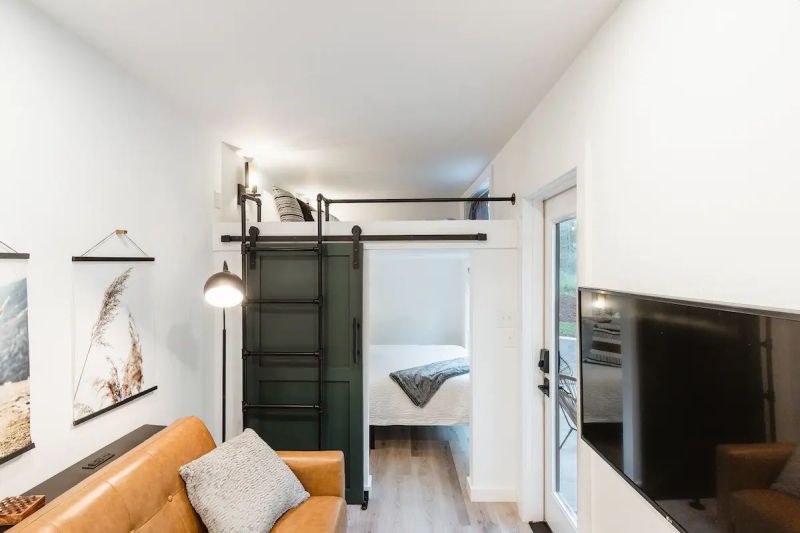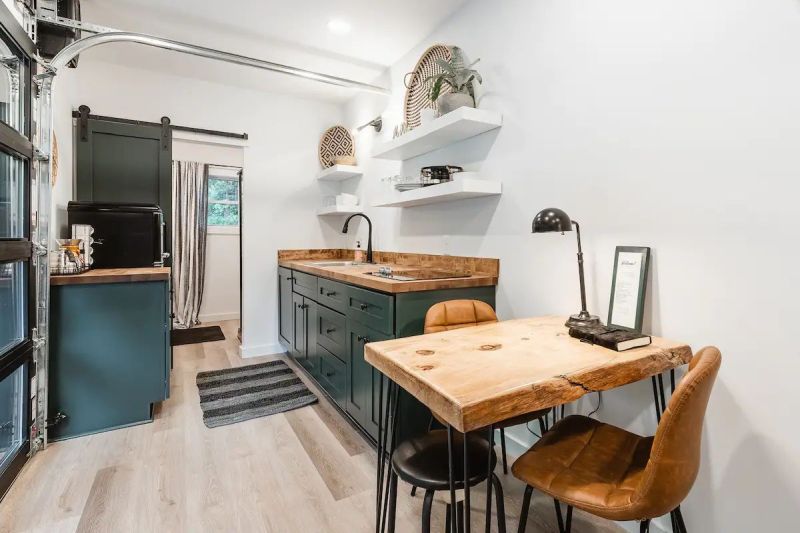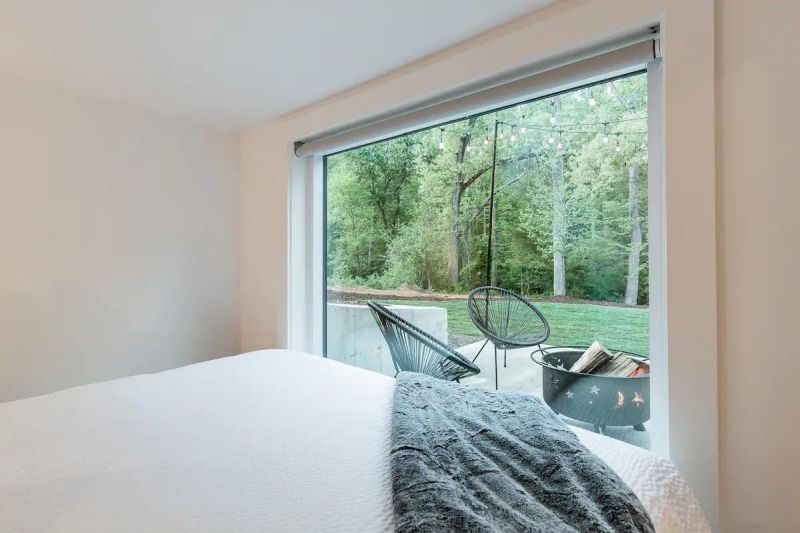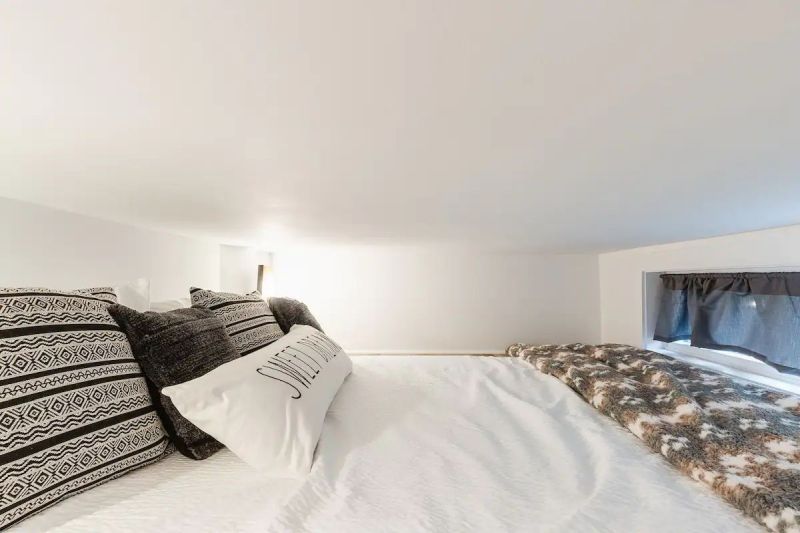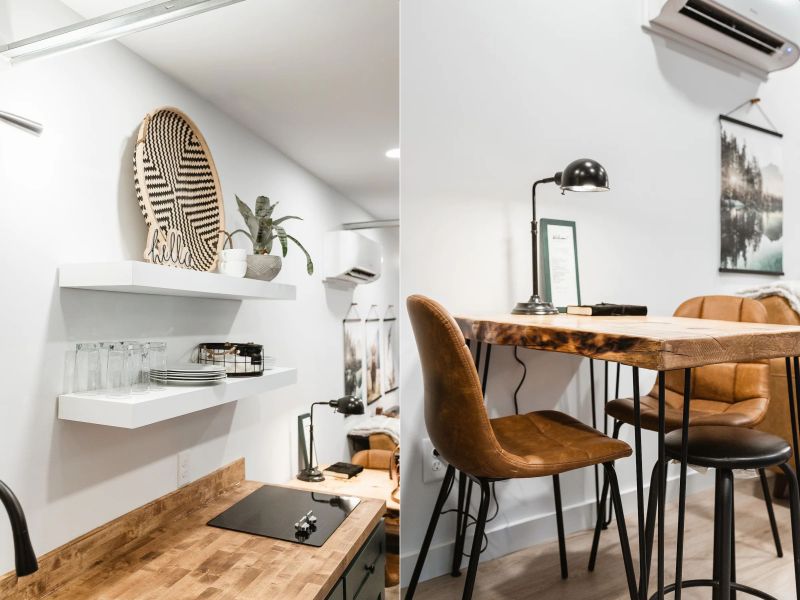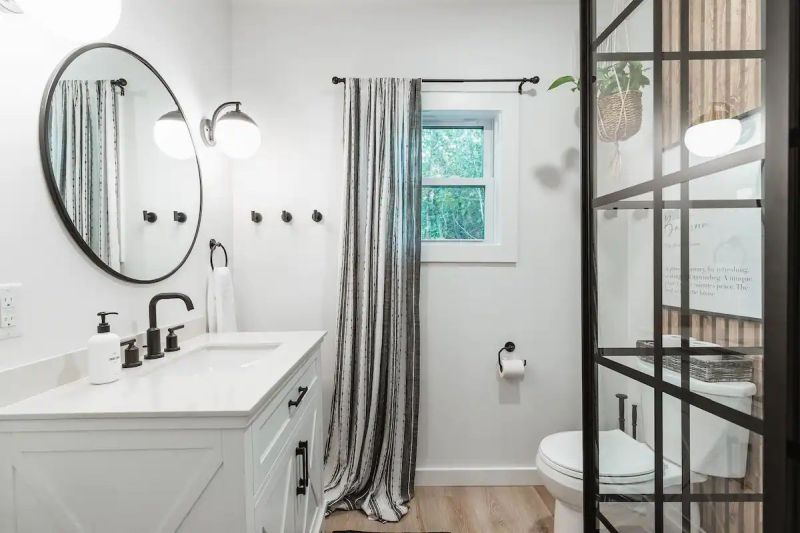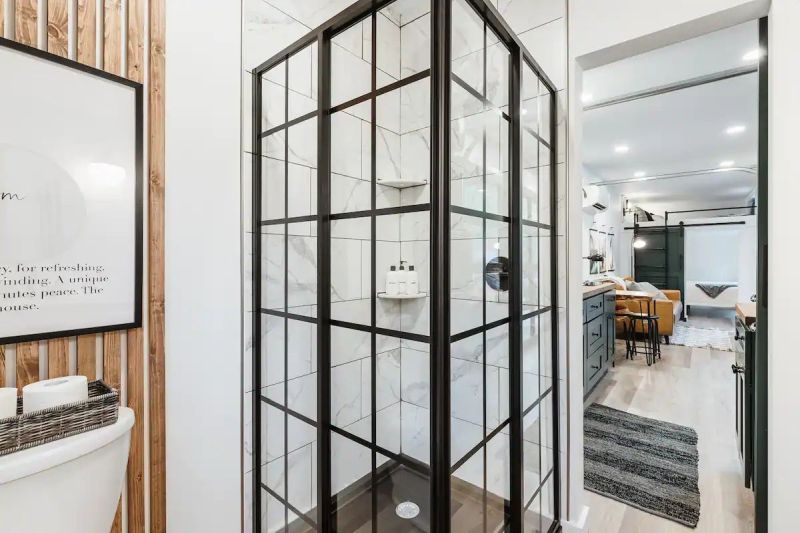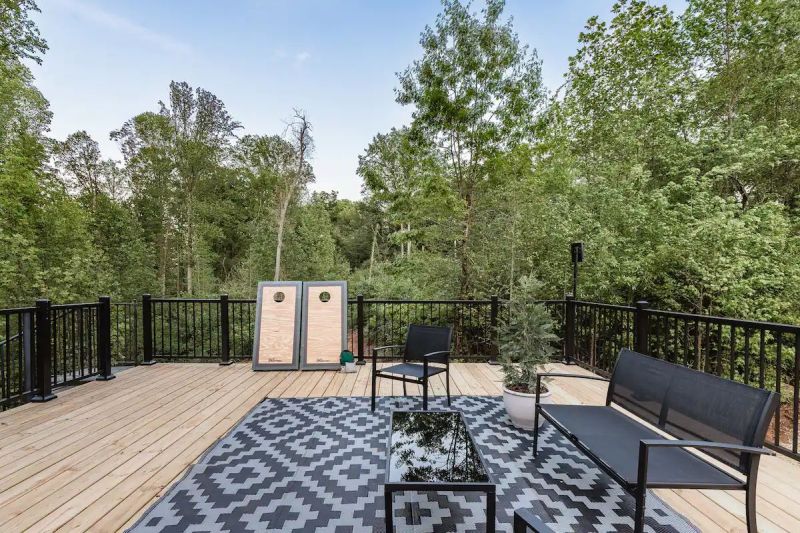 Via: Comtemporist