Shoe Bakery, is a shoe store started by Chris Campbell that serves appetizing wearable women shoes. Combining his love for shoes and sweets, Campbell wanted to design shoes inspired by cakes and ice creams, thus showcasing an intriguing inedible food art.
The handmade shoes are wearable work of art that is cleverly painted to replicate mouthwatering cakes and pastries. The custom-made cake inspired heels are not edible and are designed to be worn casually. Aimed to make every woman feel special, Campbell pays attention to every detail, thus each footwear is designed to suit personal need of a client.
Renowned for selling mouth-watering heels and flats, Campbell's shoes are available in various designs like cookies, chocolate and sponge cakes, ice-cream sundaes, red velvet cake, and gingerbread. Giving each set a realistic touch, the shoes are decorated using real bakery tools like piping bag, and each pair can take approximately 2-4 weeks to complete. Currently it features only two collection i.e. ice cream and cake, which can range from $80 to $300.
Difficult to resist, Campbell functional work of art makes amazing and scrumptious looking style statement.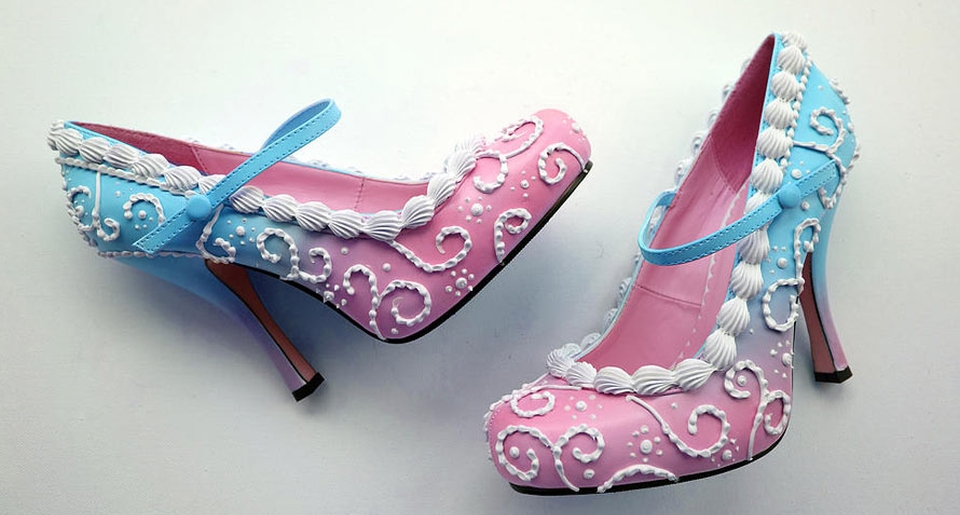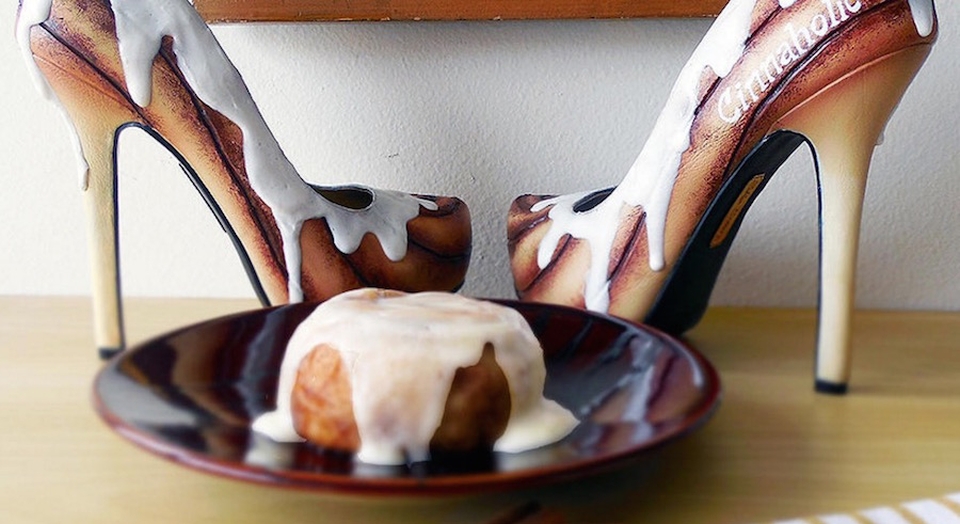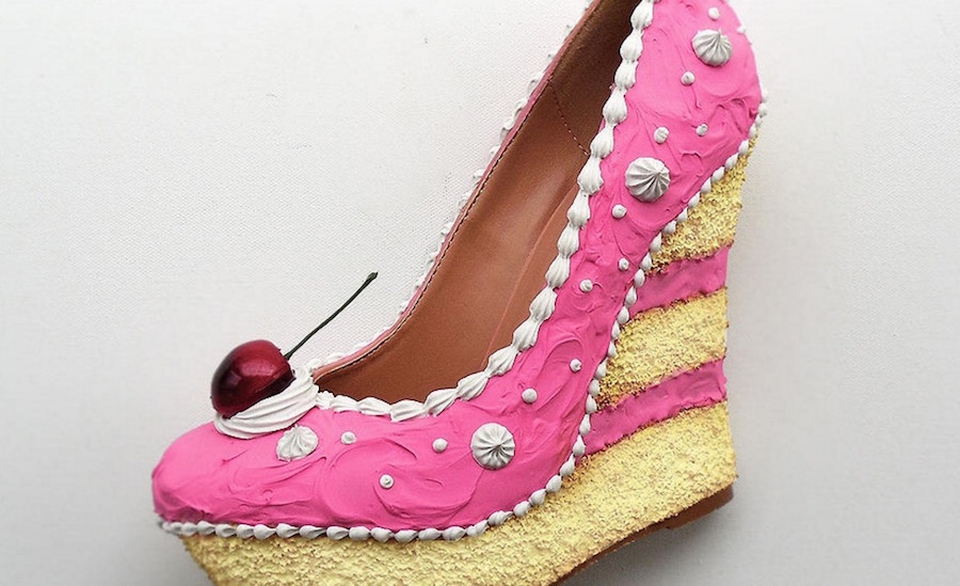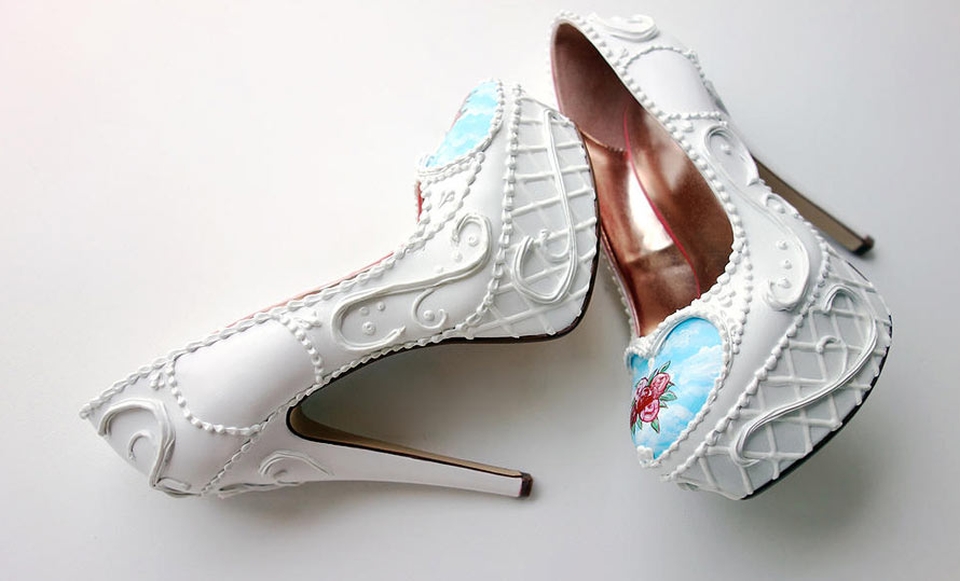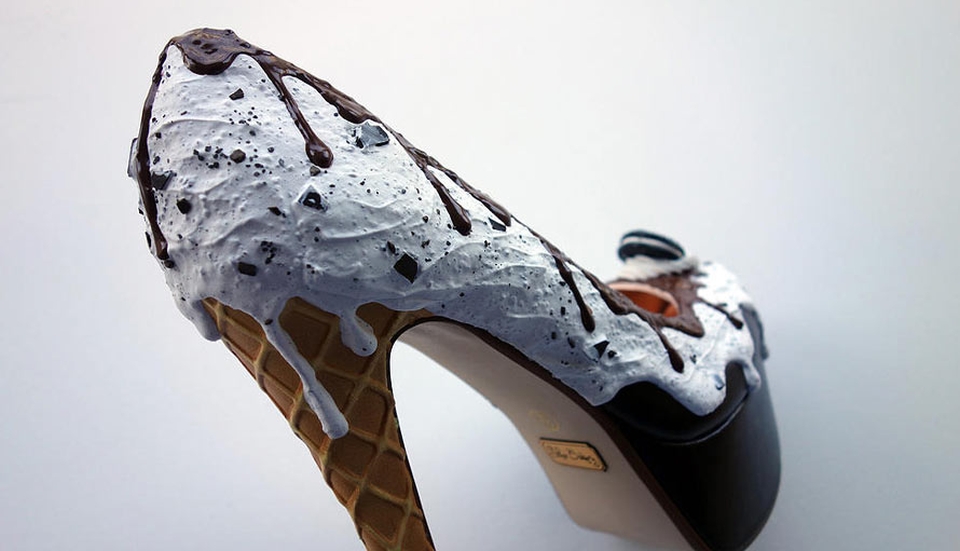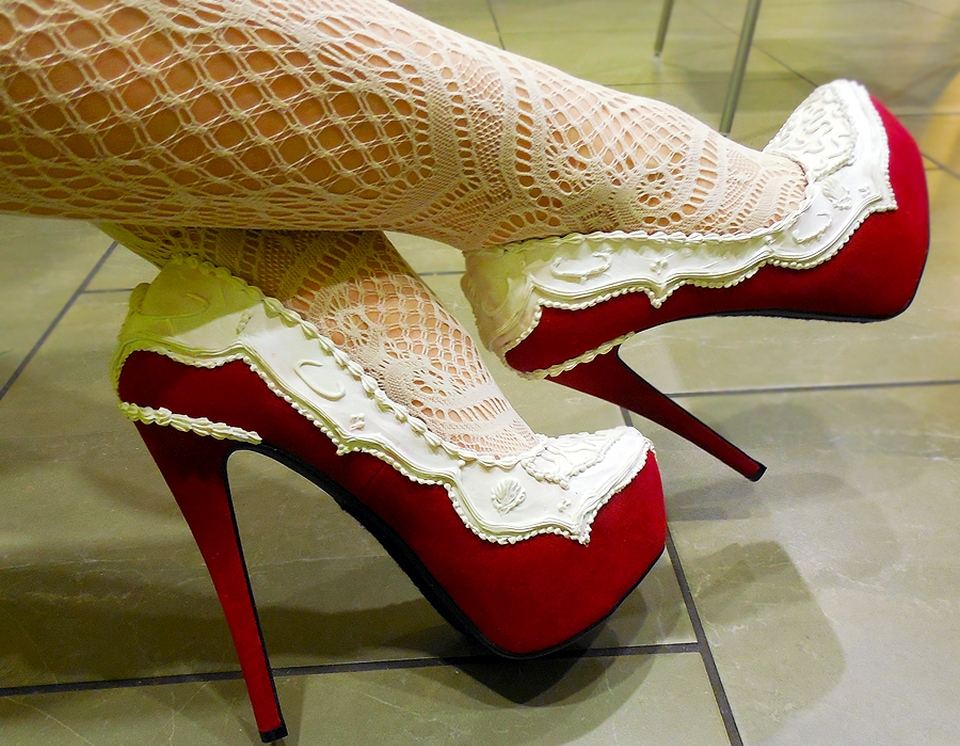 Via: Foodiggity