Imagined for people living in small apartments, the Shoeblox is a vertical storage shoe rack that lets them store spare footwear without having to utilize floor space. Developed by Dynamic Innovations – a Canadian startup, the storage–cum-display rack is designed by Randy E A Mcnabb.
Aimed to remove the clutters and chaos lying on the floor, the shoeblox makes good use of empty space on wall to transform it into a display area. Divided into two parts, the storage system consists of a wall-mounted metal panels and cedar wood brackets that stick to metal panel with the help of magnets.
The metal panels made using CAD-based plasma table is provided with mounting holes for hanging, while the two wooden brackets hold the shoes in place. Giving users utmost flexibility, one can easily place shoes according to personal preferences.
Available in two different sizes: medium (15×14 in) and large (18×14 in), the package includes metal panels, shoe bracket, mounting template and installation kit. Currently raising funds on Kickstarter, the shoeblox is expected to be ready for shipping by September 2016 in certain countries.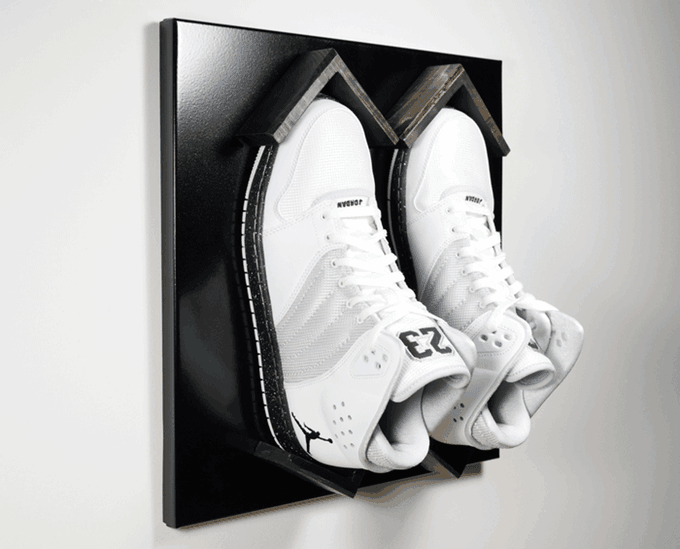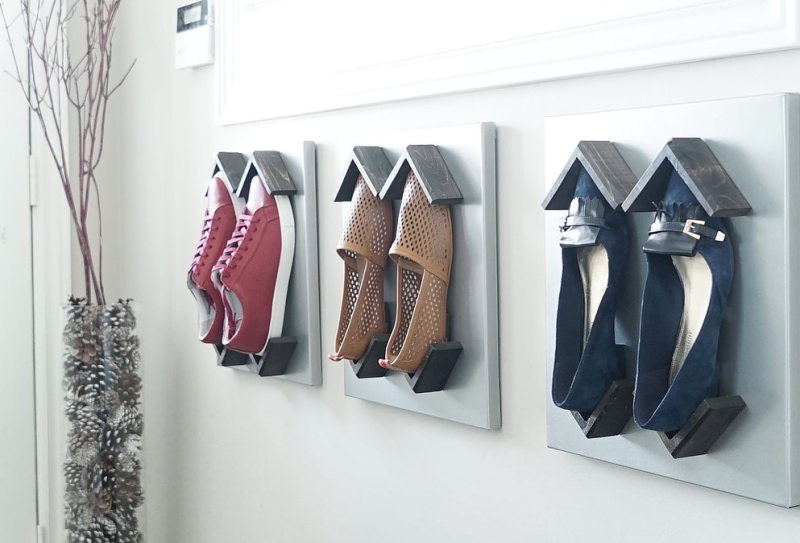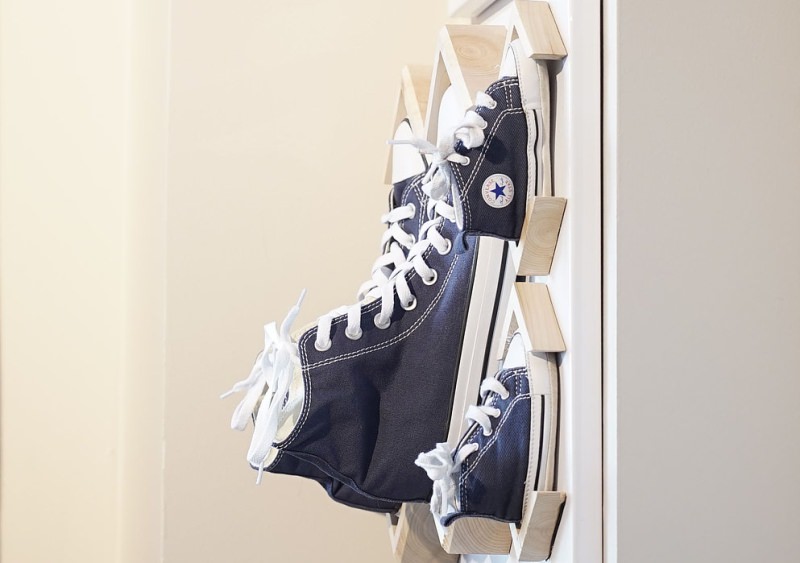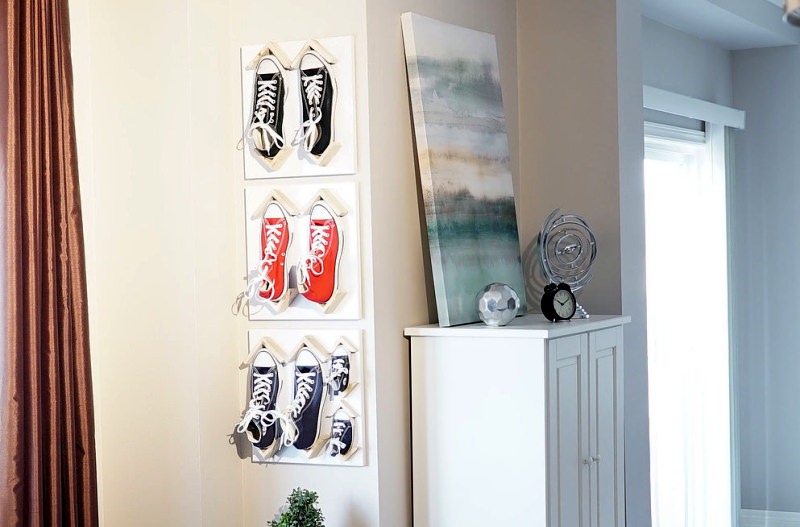 Via: Gizmag