Hermès, the French family-owned company known for luxury leather goods presented its new home collections during the Milan Design Week 2021. The Sillage d'Hermès is one of the furniture pieces showcased in La Pelota, an event venue in Milan, Italy. Designed by Studio Mumbai, it is a generously proportioned and organically shaped armchair inspired by faraway places.
The Sillage d'Hermès comprises a wooden structure that is covered in an unprecedented blend made from cellulose microfibers. Thereafter, the sensual totemic armchair is varnished and hand-painted with straight lines, offering an intimate relationship with the material.
Also Read: Crowded Elevator Chair by Andrés Reisinger Impresses With its Curves
The Sillage d'Hermès armchair is a one-of-a-kind furniture piece that is distinguished by its raw appearance and organic curves. The design presents colors, materials and ancestral know-how in a scenography offering remarkable graphic perspectives and sound design, the designer explains.​ ​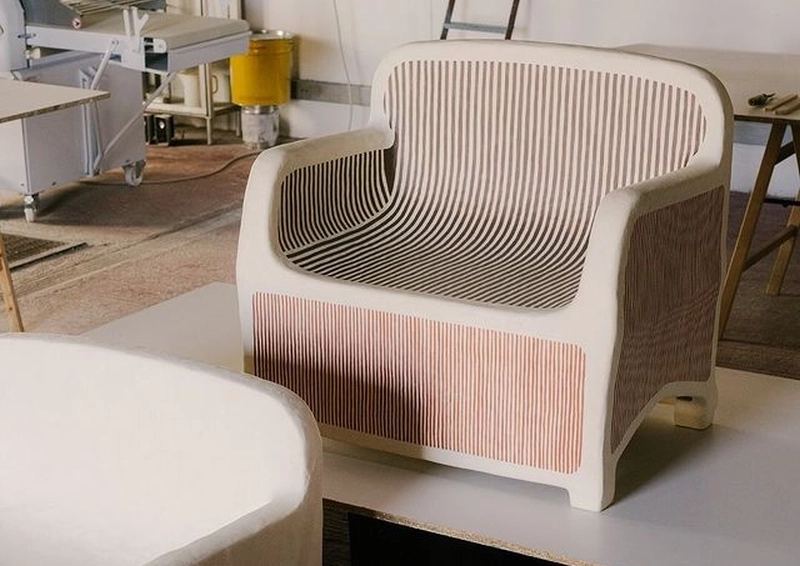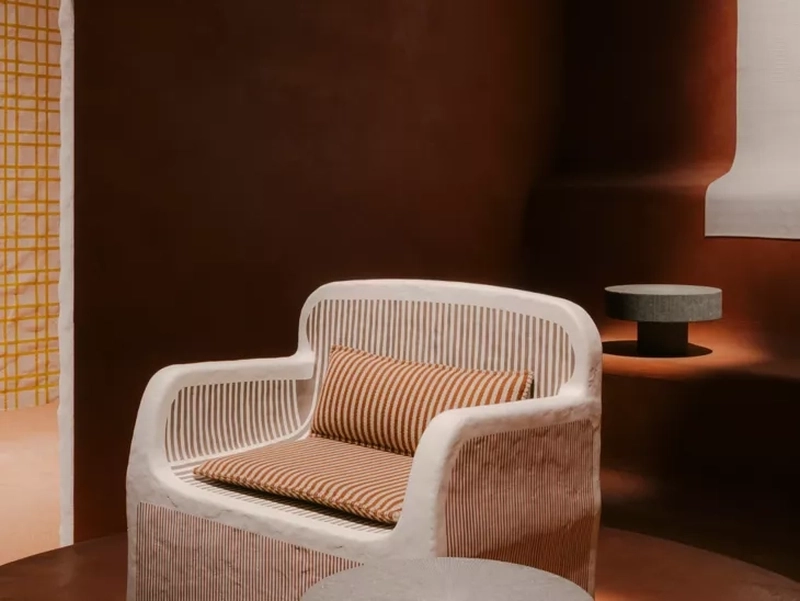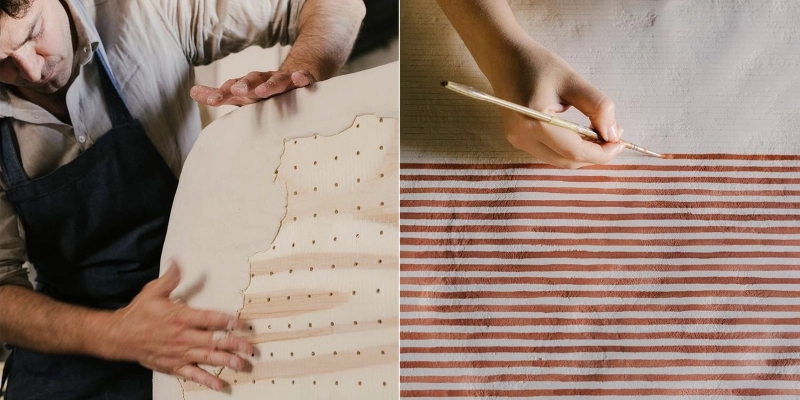 Via: Hermès