In a pursuit to promote affordable living, the Arizona-based Christopher Kaiser of Kaiserworks has turned an 1955 corrugated steel grain silo into a tiny home for two. Located in downtown Phoenix, Arizona, the Silo house is a result of combining tiny house design with adaptive reuse. With a small carbon footprint, it showcases potential of tiny living and upcycling.
Bought online from a Kansas-based farmer, the 340-square-foot grain silo was transported in a pick-up truck to Arizona, where it received a complete facelift. The architect has transformed the old dismantled grain silo into a warm and comfortable, two-story livable space.
Kaiser maintained basic features of the storage facility and thus adapting to the shape and original design of the silo. The interiors are designed to match with circular footprints of the storage facility, providing typical functionality of a home. The couple has kept the project cost low by using reclaimed walnut plank flooring (bought from Craigslist for $350) and custom designing the interior furnishings.
Addition of custom-made doors and windows along with ten-inches of spray foam insulation is done during the reassembly process for the silo. The corrugated steel shell is painted white to absorb intense desert heat, and pay a tribute to the agricultural spirit of American landscapes.
Also Read: 40+ Most Inspiring Tiny Houses on Wheels
Utilizing every inch of the silo, a spiral staircase leads to the sleeping loft on the second level. It has a double bed with cabinets for storing personal items. Bathed in natural light, the sleeping loft gets its fair share of natural light from the skylight placed on the top.
Accepted by the City of Phoenix Historic Preservation, the Silo house acts as a catalyst for entire community rehabilitation. It efficiently uses the available space and offers stylish and imaginative living space at an affordable price.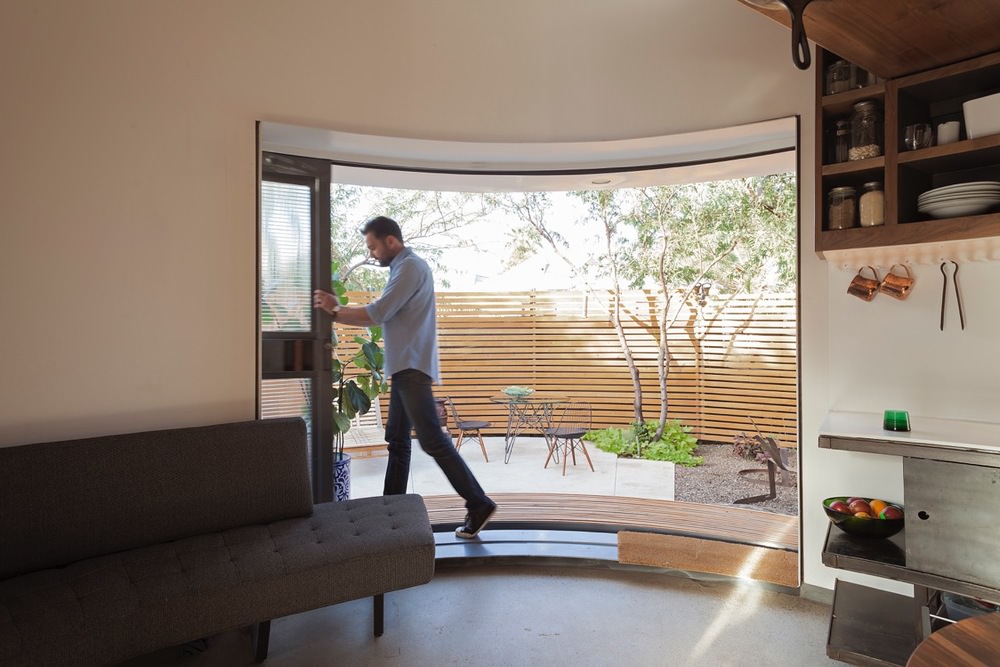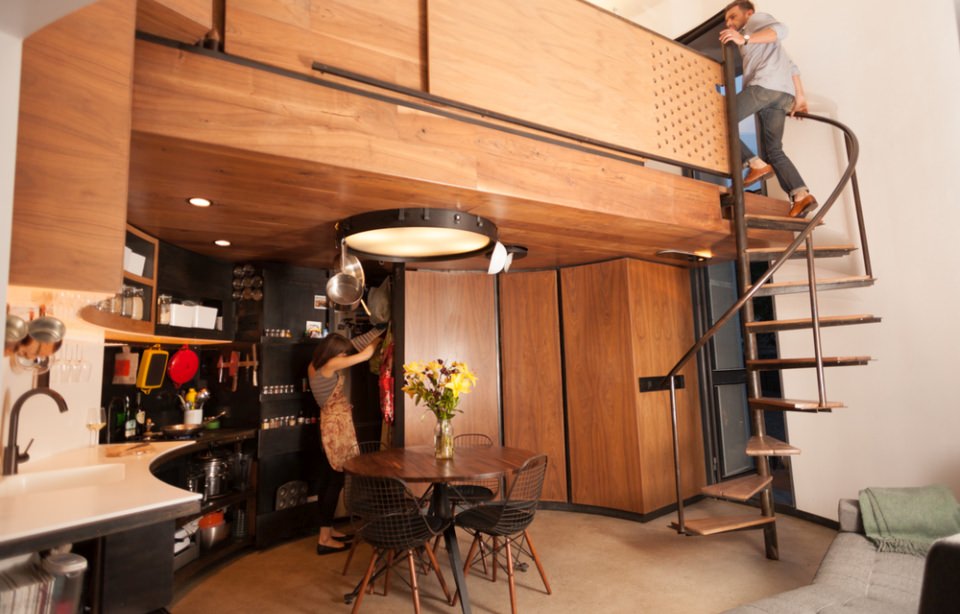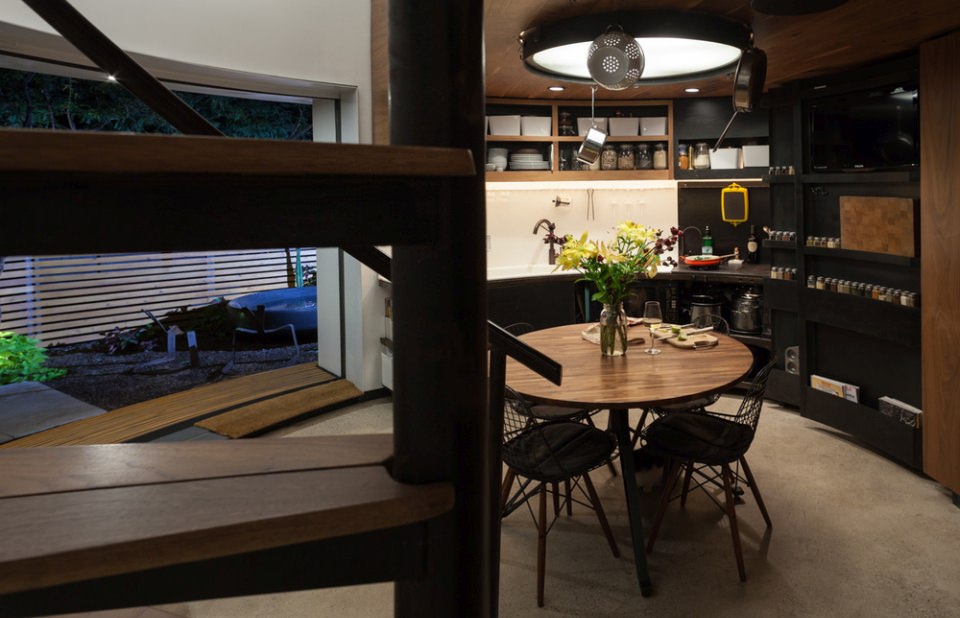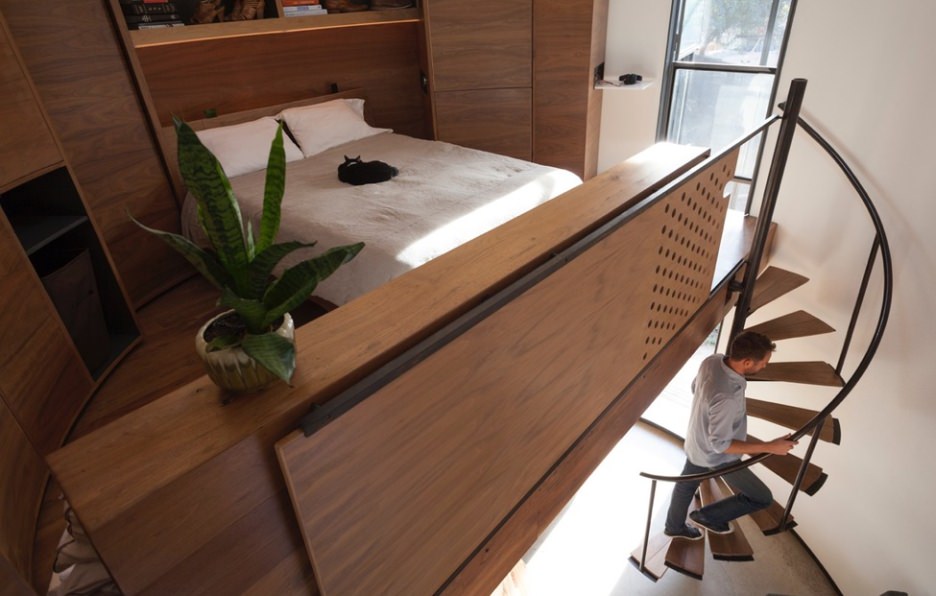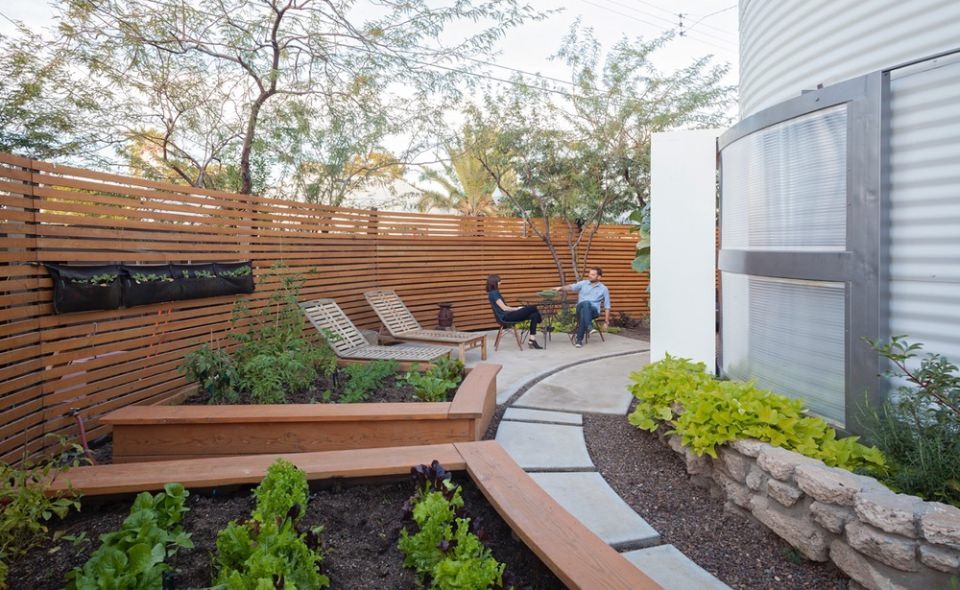 Via: Inhabitat