Nestled in a beautiful garden estate in Tyringham, Massachusetts, this two-story home is a fresh take on the luxurious outdoor living trend. Entitled as the Silo Suite, this former sculptor's studio has been brilliantly transformed into a stunning one bedroom cottage that seems like a fairytale home.
The tiny home is made entirely from reclaimed wood and other materials to minimize its impact on the environment. Inside the house, there is a bedroom on the upper level with complete wooden interior, giving it a treehouse-like effect. The bedroom is equipped with a heated queen-sized bed that makes nights cozier.
The lower level comprises of a sitting room, wet bar, microwave, fridge, and bath. This means that you'd get all the required facilities in this small vacation house. Besides all the home-like facilities, the tiny abode interacts with nature as it is surrounded by ponds for swimming. Moreover, the area also offers kayaking, trails for hiking or simply a pleasant place for a nature walk.
Silo Cottage is a perfect hideaway for two outdoor enthusiasts. This magical retreat will certainly make spending a night out in the wild well worth. You can book this unique vacation home at Airbnb for $225 per night.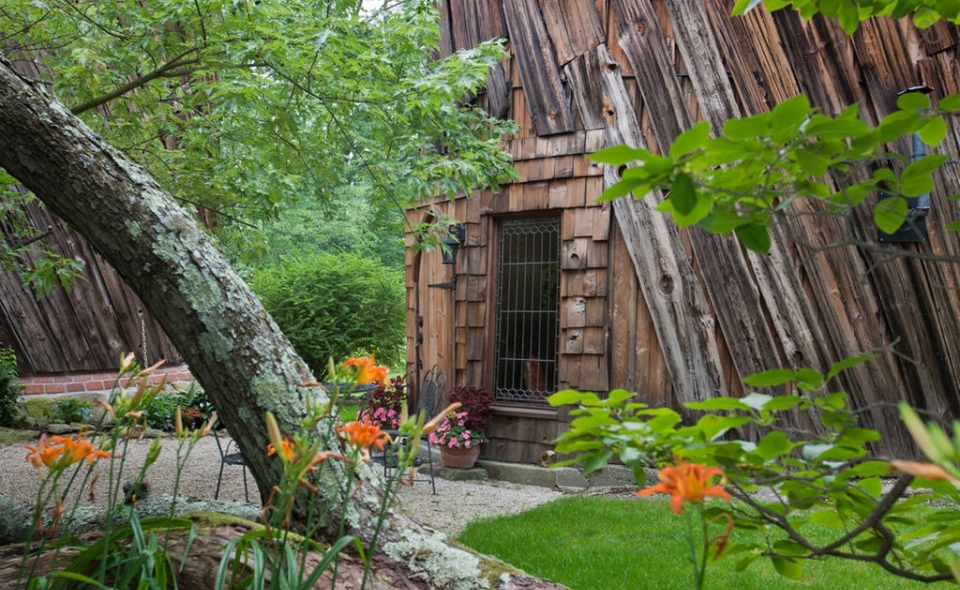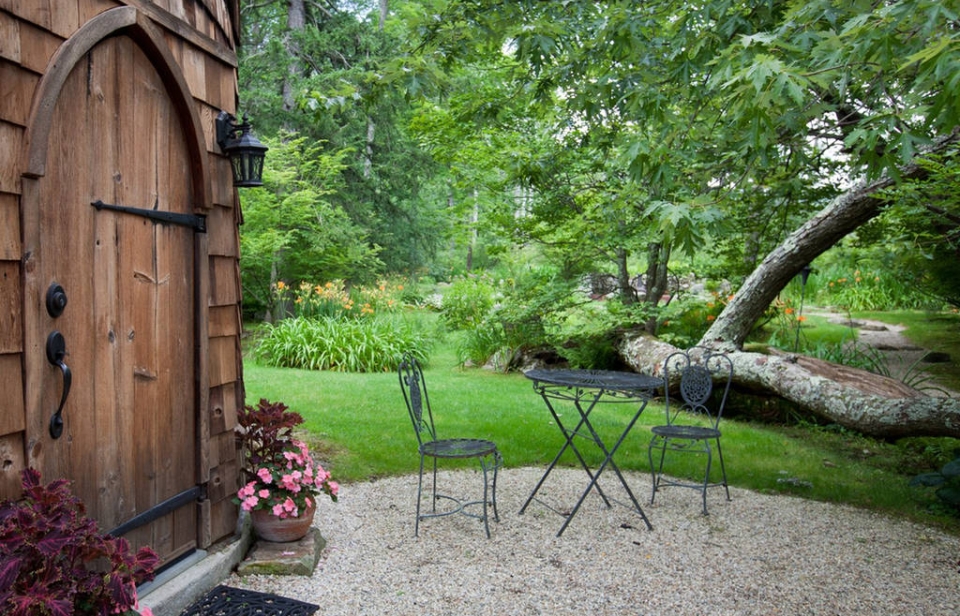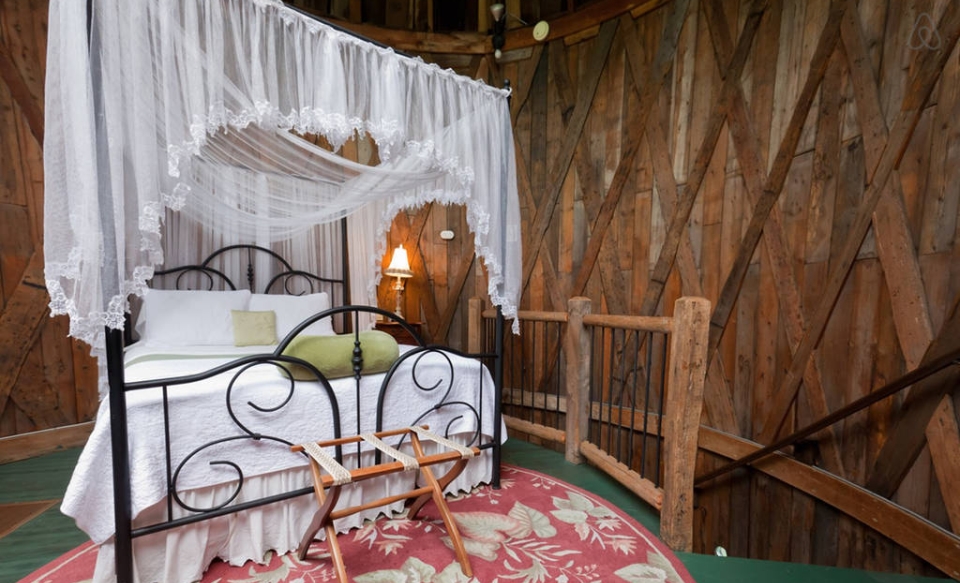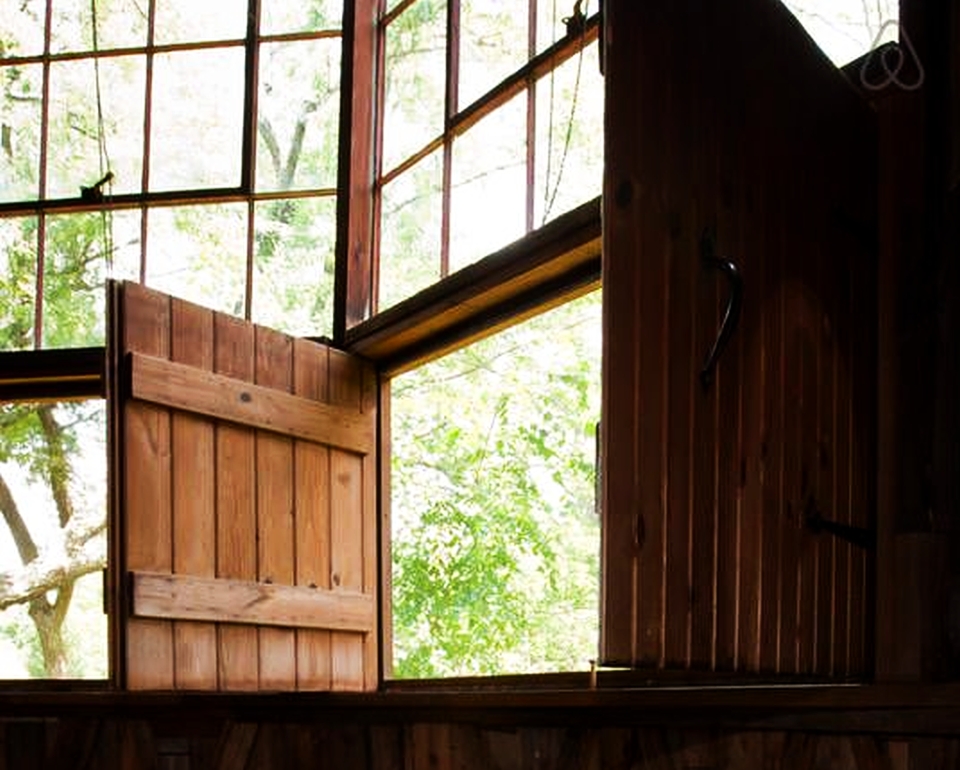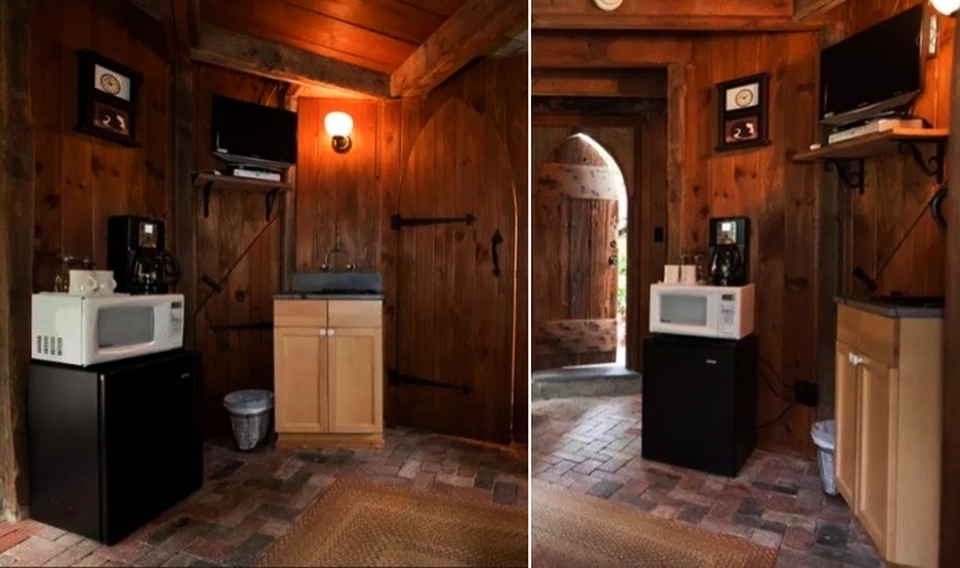 Credit: TinyHouseTalk