Italian architect Silvia Allori has found a flat in Florence in a building that was originally constructed in 1970. The talented architect has given a modern twist to the classic 42-square-metre apartment by integrating several fold-out furniture and storage units into walls. White laminate runs through walls of the living room to conceal cabinets, bookshelves, neon lights, and a work desk. Meanwhile, built-in sofas can be converted into beds
Ensuring maximum efficiency of space and utility, the modular fold-out furniture remains hidden within the laminated niches until required. In-between the wall and cladding, there is a series of cuts that filter out some neon lights. The ceiling follows a complete white volumes scheme, following ceiling-bound rectangular beams that run through the length of this tiny home.
The small kitchen space is separated from the corridor by a shiny golden curtain. This curtain has been created using isothermal emergency blanket from a survival kit. Besides adding contrasting appeal to the plain white interior, the golden curtain also allows the corridor to be used as a clutter-free seating space.
For decoration, Allori has used pot plants and curios collected from second-hand shops on her holiday trips. In addition, pegs can be inserted into holes in the walls to provide extra space for books, display and storage.
Allori has brilliantly transformed a tiny space into practical residence and in-home office. The contemporary dwelling provides all kinds of functional uses without visually taking up much space.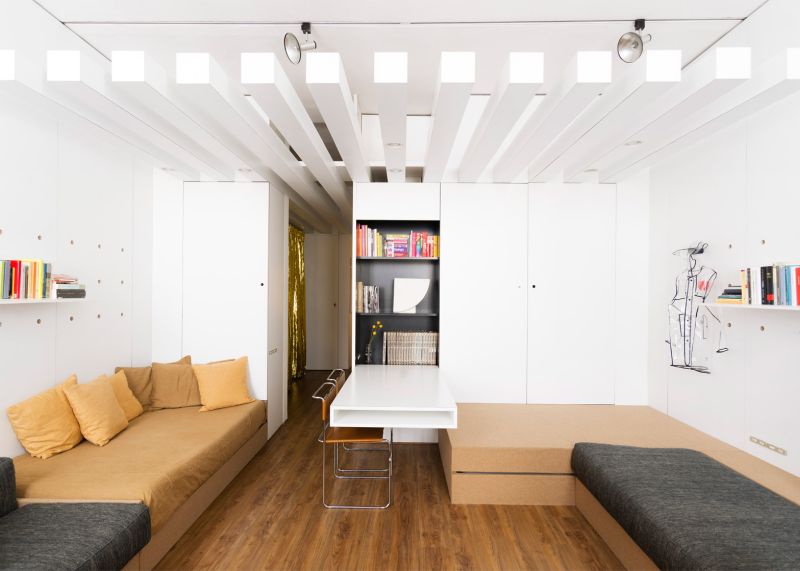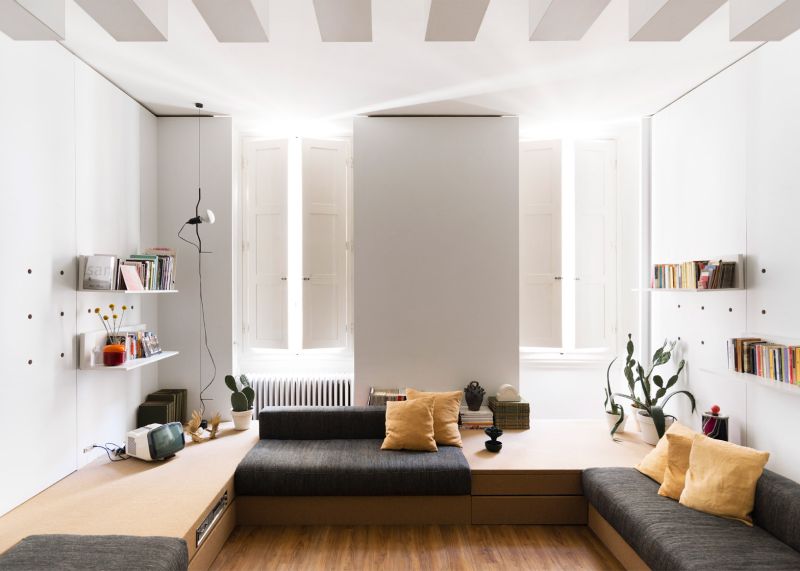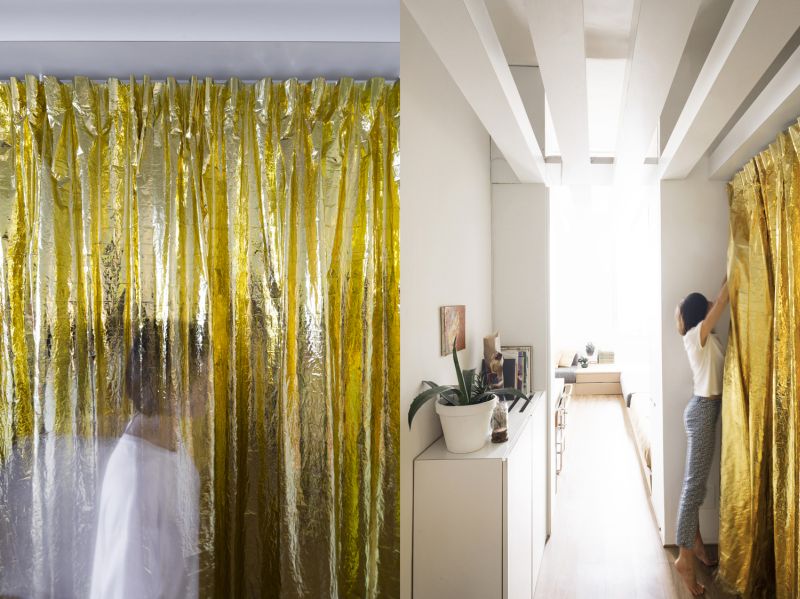 Via: Dezeen / Images Courtesy: SimoneBossi