Whether it's a tiny home or any big mansion, there is always the risk of fingers getting pinched in the door jamb area or alongside the hinges, which can sometimes cause serious injuries. It is even more dangerous for children and toddlers as their fingers are much smaller and fragile, and also because they are less aware of the danger. In order to neutralize these dangers in accordance with Governmental provisions, a UK-based manufacturer of door hinges and hinge systems Simonswerk has created a finger-trap protection set for retrofitting doors.
Dubbed as Variant V 1999 hinge system, it eliminates all type of finger pinching risks. This innovative hinge system with finger protection capabilities is universally-applicable, and can be used in new buildings as well as for renovation projects.
It is a robust and durable hinge system that can easily be assembled on the site. An expert installer can easily prepare the old door frame for installation of the new hinge system. This hinge system from Simonswerk makes retrofitting possible for all type of door frames. It can be used with rebated and unrebated doors made from timber, steel, and aluminum. Especially for retrofitting applications, it is great solution to ensure finger protection in existing buildings.
Simonswerk has retrofitted doors of the kindergarten inside the Catholic parish church "Maria vom guten Rat" in South Germany with the finger-trap protection mechanism. The Variant V 1999 Finger Protection hinge set appropriately eliminated points of bruising or shearing at secondary door locking edges in the childcare institution. In addition, it homogeneously blends with the surrounding thanks to restrained colors – pure white or natural beech offered by the manufacturer.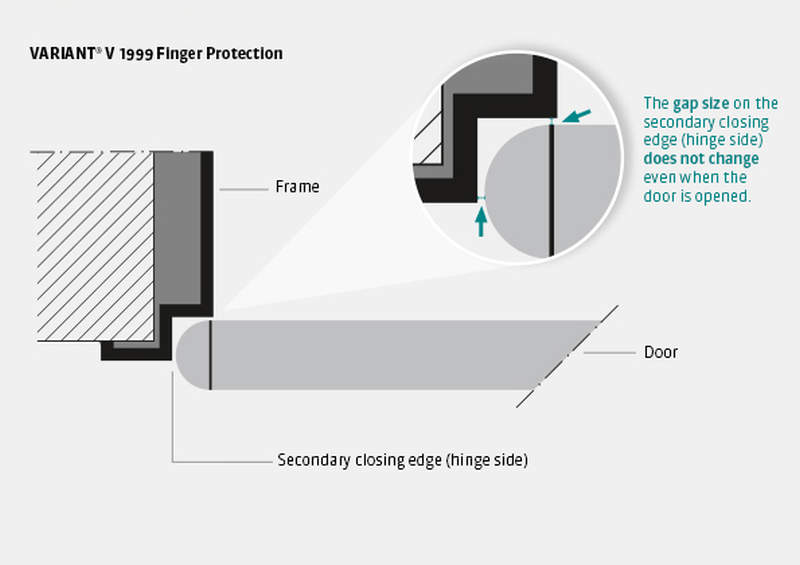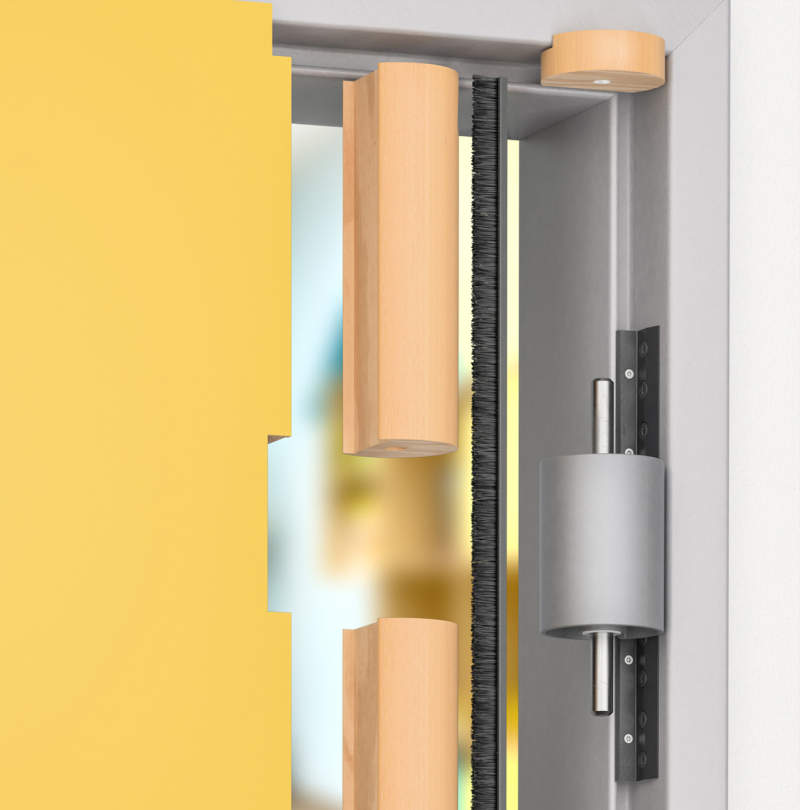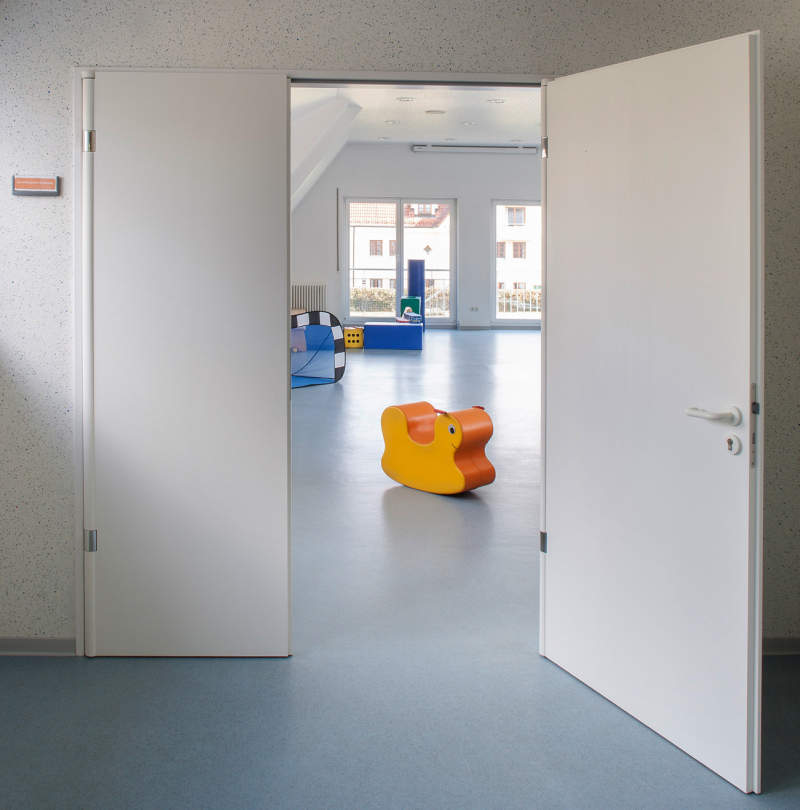 Via: StylePark