Everyone loves a big slice of cheesy pizza but getting over that guilt of consuming so many calories at a time stays with us for long. Nevertheless, Pizza lovers, to save you from the guilt of consuming so many calories, scientists have come up with a simple trick that will gash the number of calories on your slice without cutting the toppings and cheese.
For this trick, all you need is a napkin. We know it might sound strange, but yes, napkin is all you need to remove extra calories from your big slice of pizza. Just dab the grease off from pizza with napkin and save yourself from 4.5g of fat.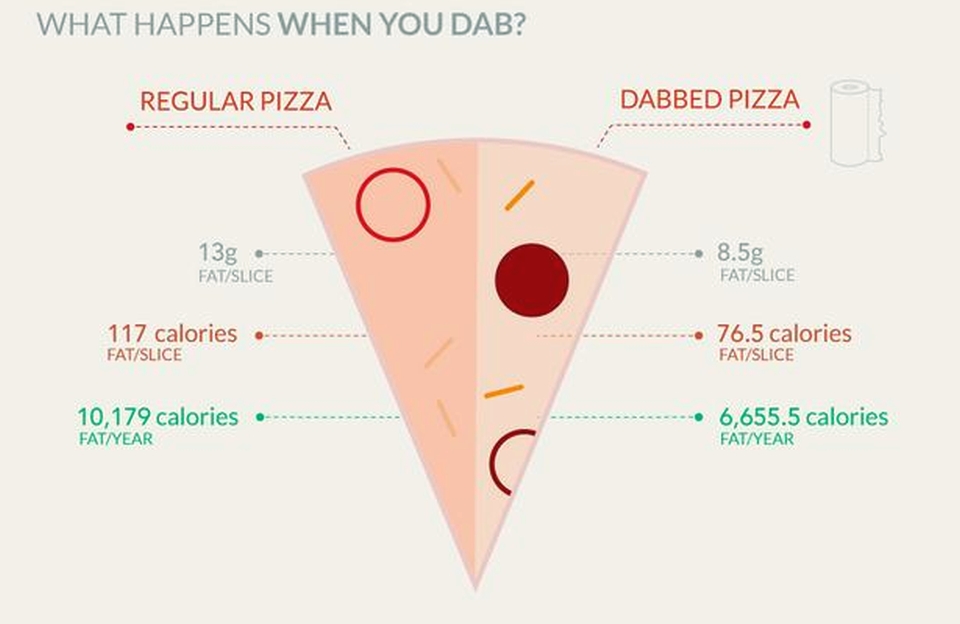 According to a study, each slice of Domino's pepperoni pizza contains 13 grams of fat and 324 calories out of which 117 are from fat. Based on USDA guidelines, every woman should intake 2,000 calories and 70g of fat, whereas, a man's daily intake of calories must be between 2,500-3,000 and fat of 95g.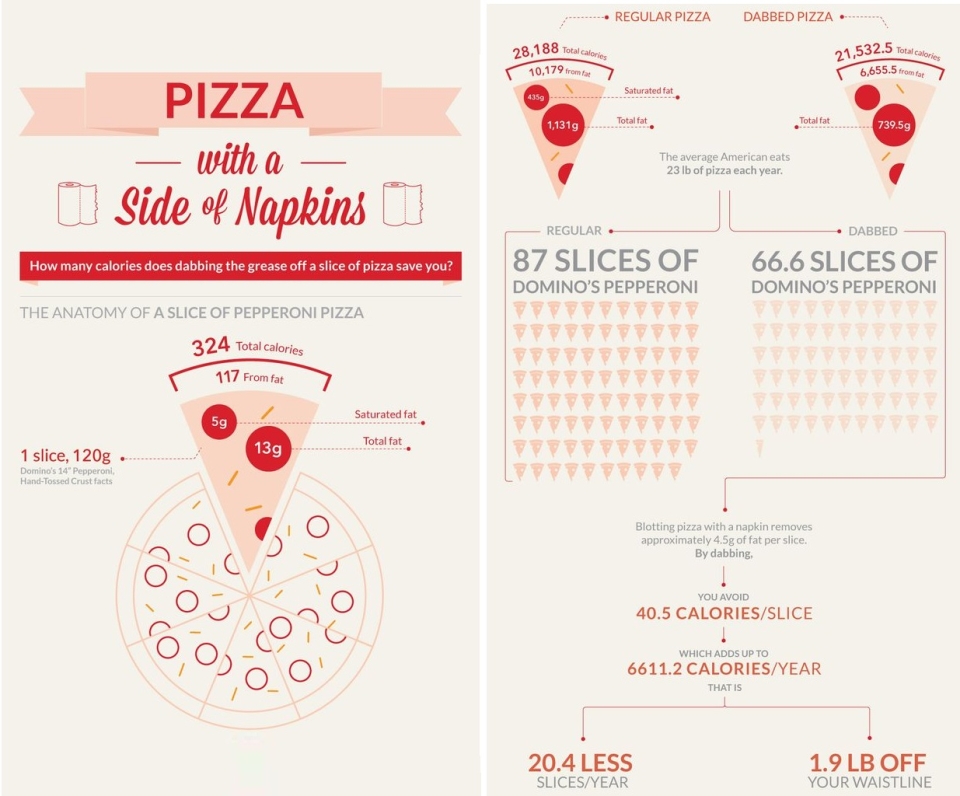 If you blob the fat from the pizza first, you are avoiding 40.5 calories per slice and furthermore, helping yourself loose 1.9 lb from your waistline.
Via: Mirror