People are becoming more aware about green living and opting eco-friendly lifestyle. Keeping pace with the eco-conscious buildings, Japanese landscape designer Kazuyuki Ishihara has created a spectacular single-car garage with green-filled garden. The "Senri-Sentei" garden garage has a small space to park one vehicle, but the highlighting feature of the garage is the rooftop garden that's covered with plenty of plants.
For the garden nearly 21 different varieties of plants were sourced from U.K. nurseries. A sleek staircase leads to the floral rooftop, which adds aesthetic charm as well as improves surrounding atmosphere. For this beautiful garden garage, Ishihara has won his fifth gold medal at RHS Chelsea Flower Show 2016 in London.
Inspired by his childhood memories of visiting U.K, Ishihara has contrived this beautiful space for parking. Besides this amazing garage space, he has even designed a fantasy of a two-tiered garage that will include ground floor space for vehicle storage, tools, plus a small area for relaxation.
Hopefully, people from all over the world take inspiration from this project and contribute their bit for creating such aesthetic yet practical buildings.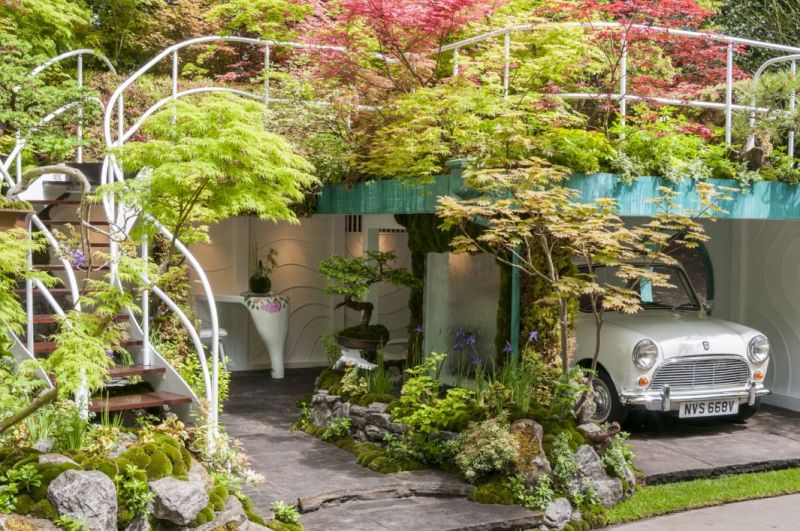 Via: Slate