Creepy conceptions are not exactly new in the realm of furniture design. However, sometimes even creepiness can have its fair share of macabre grandeur. That is quite evident from the Skeleton Rocking Chair. Thought to be modeled after a 19th-century Russian specimen, the furniture piece does have a great level of detail. We can see the exquisite details from the skeleton itself with its bony backrest stringently upright in its position and fleshy arm-rests un-apologetically extending forward.
The finer design considerations are also seen in the ornately crafted support with grotesque engravings and lion head figures nestled atop the twin curved bands.
And, as far as pricing goes, the whole macabre masterpiece recently went under the hammer and finally got sold for $3,120.00.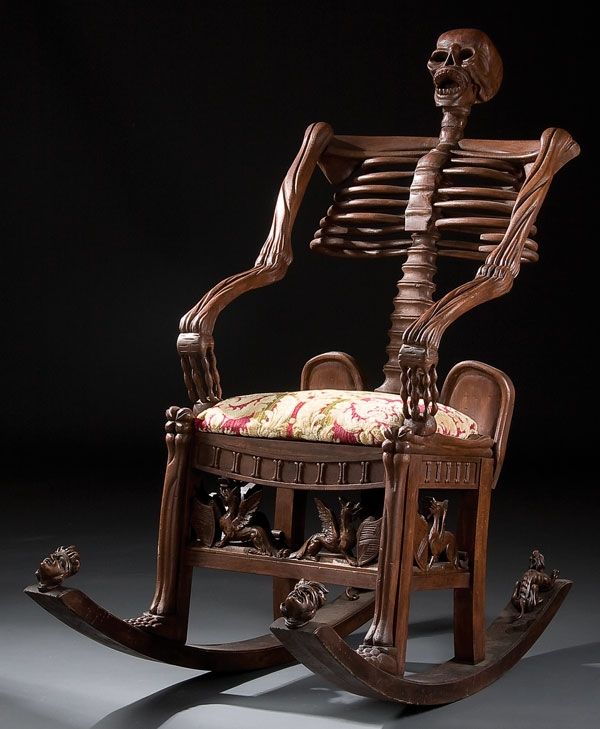 Via: Randommization