The most awaited next-generation Apple TV set-top box is here. Updated device now features more powerful hardware featuring new OS dubbed 'tvOS,' to offer better user experience with advanced developer tools. The fourth-generation Apple TV comes with voice control, Siri support, universal search and Apple TV App Store. This means the latest device is meant to focus more on gaming on the TV's big screen.
Furthermore, its all-new remote control supports touchpad and motion control, allowing smoother and quicker fast-forward as well as rewind by pressing/swiping its touch-sensitive trackpad. Not only that, but it has built-in accelerometer and gyroscope. Due to this you can also move it around like a controller when playing games.
As compared to its predecessor, the Siri-enabled Apple TV is just 10 millimeters taller. Moreover, it has app-friendly hardware and apps extend beyond gaming and other sources for video streaming. Using this device, consumers will be able to shop directly on Apple TV. So, Apple TV will be offering broader functionality than similar living room devices from Roku or Amazon, which only focus on entertainment. Apple confirmed the upgraded Apple TV hardware would be sold in October 2015. There will be two models – a 32 GB base model for $149 and a 64 GB model for $199.
Find out more about its technical specifications in the table given below: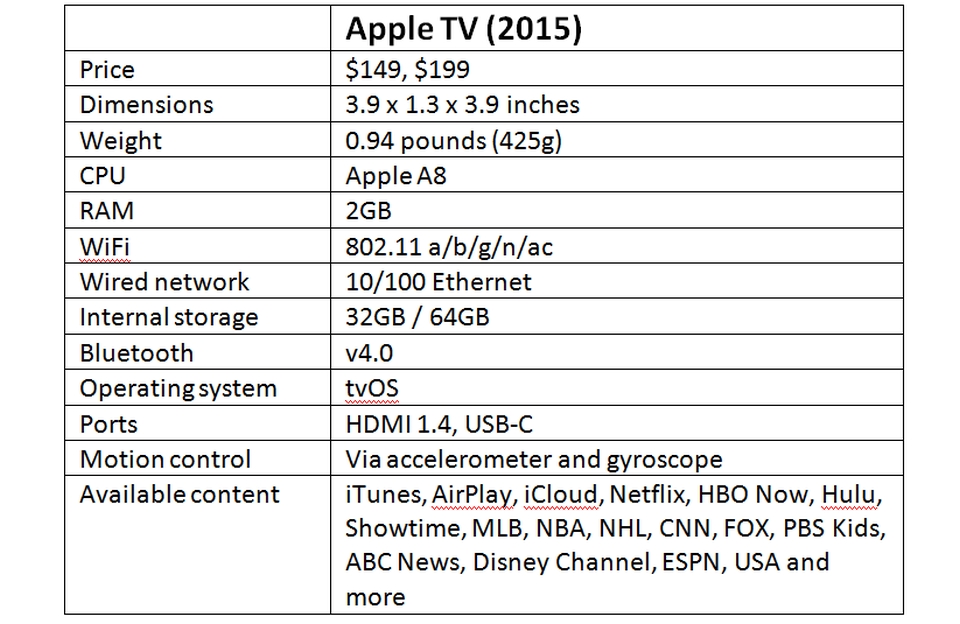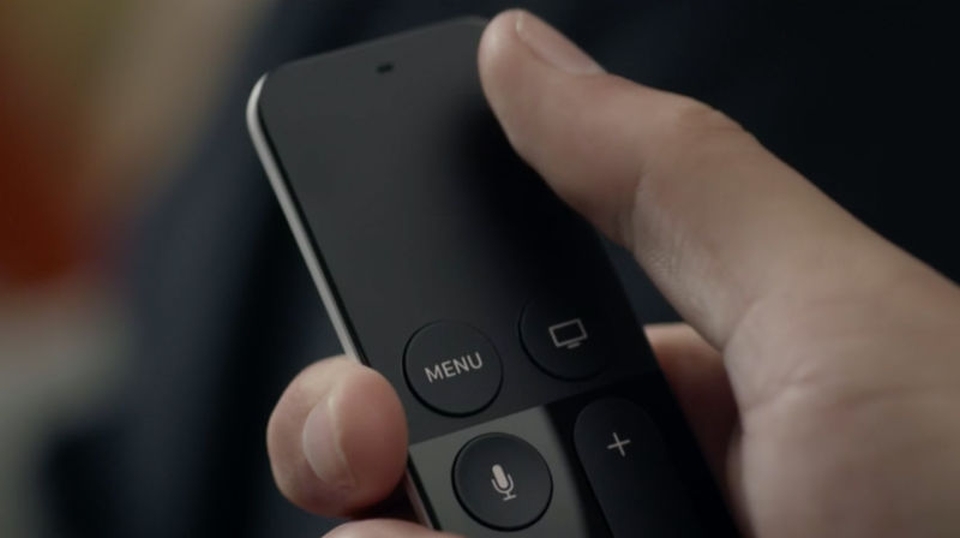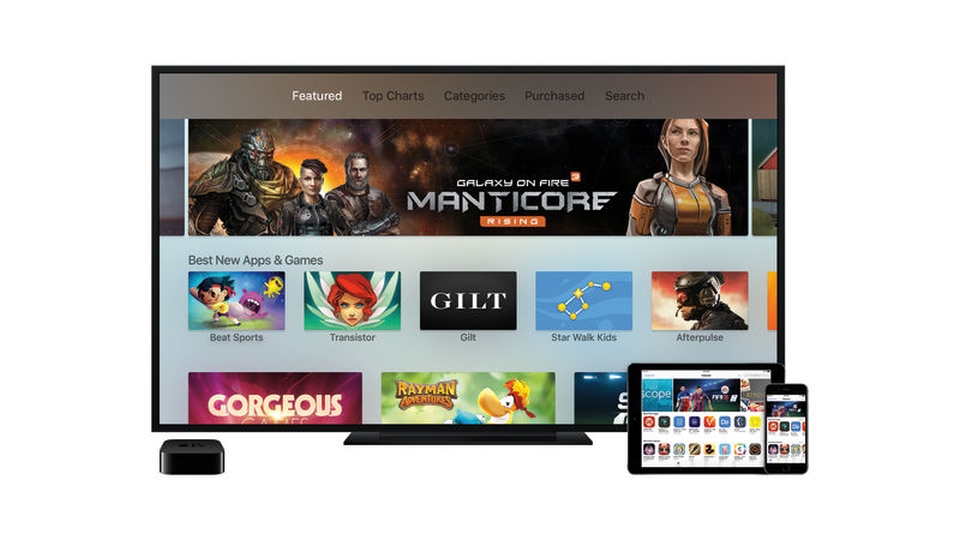 Via: TheVerge