Looking for utmost relaxation and luxury during your summer vacation time? The latest Inpool floating ottoman by Xpouf is designed to offer both. Due to its extremely elegant, high-strength and buoyant design, the inflatable pouf is ideal for all outdoor spaces, be it swimming pool or sea.
The floating pouf is covered with a polyester fabric PVC screen cloth (that's made from a network of galvanized polyester filament along with PVC) that's further treated with anti-abrasion technique. This treatment makes it perfect for using inside swimming pool water or sea water. The fabric cannot stop water penetration into the ottoman base, but after use that it can be kept in the sun for drying.
The Inpool line consists of two ottomans: X-Triangle Pool that's triangular in shape and X-Long Pool that resembles a chaise lounge. Both the models are available in three variants such as rattan, silver (with tweed texture) and total white.
Both outdoor ottomans have good floating tendency due to the closed cell spheres of polyurethane foam that are placed inside. To prevent discoloration of fabrics, the pieces of outdoor furniture are treated with anti-UV and anti-aging processes.
Fabric used in these furniture pieces are easy to clean with a sponge and mild soap or using water pressure through a garden hose. Both buoyant poufs are as comfortable as they look. You can purchase X-Long Pool for €352 (approx. US $398), and X-Triangle Pool for €291 (approx. US $329).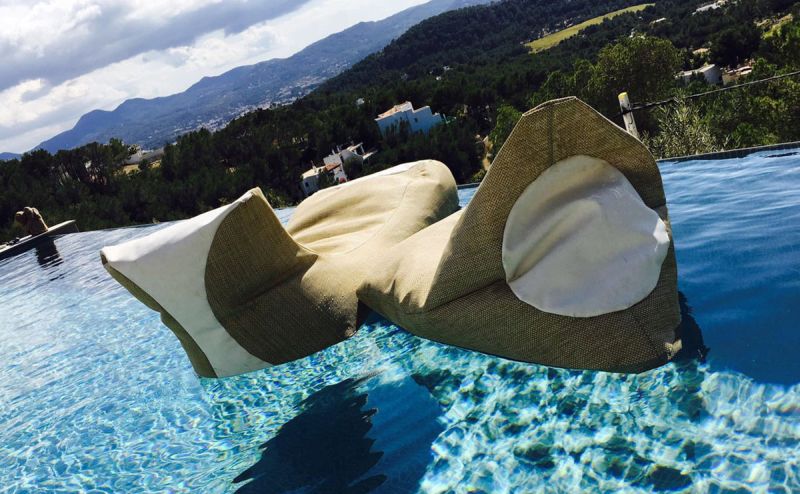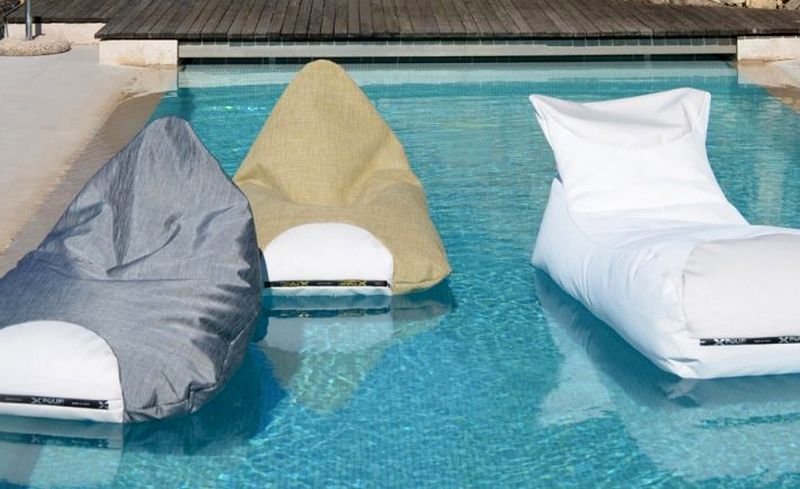 Via: SDM