Imagine a seat that's pliable like a mattress to provide you maximum comfort while sitting or lying down. That's exactly what Los Angeles-based design studio Sitskie Furniture has created recently, but in form of a furniture unit. As part of their Block collection, the design studio has handcrafted the Block Bench that can mold itself to the sitter's body curves.
The minimalist wooden bench is made out of FSC-certified solid walnut slats. Moreover, foam and fabrics are also layered on the inside to enable its shape-adjusting capabilities. The thin slats are flexibly strung together to accommodate curves of your body for ultimate relaxation.
At first glance, the furniture seems like a regular bench, but the excitement adds when its flat surface moves as per any individual's body weight. It can easily accommodate up to three people comfortably. When no one's sitting, it reverts back to the original form, looking like a neat solid bench sitting at corner of any room.
It somehow reminds us of the Wave Cabinet that can be pulled gently to morph into various shapes for storage and home decor as well. But Sitskie Block Bench is designed to offer cushion-like comfort, unlike conventional seats. The malleable block bench is available in three wood finishes: natural, ghost, and dark stained. However, to purchase it you need to shell out whopping $4,000.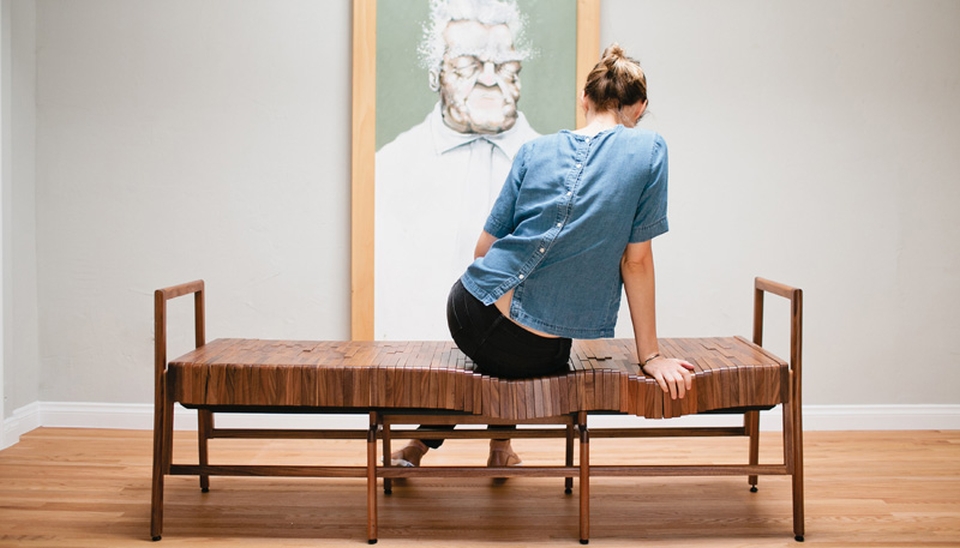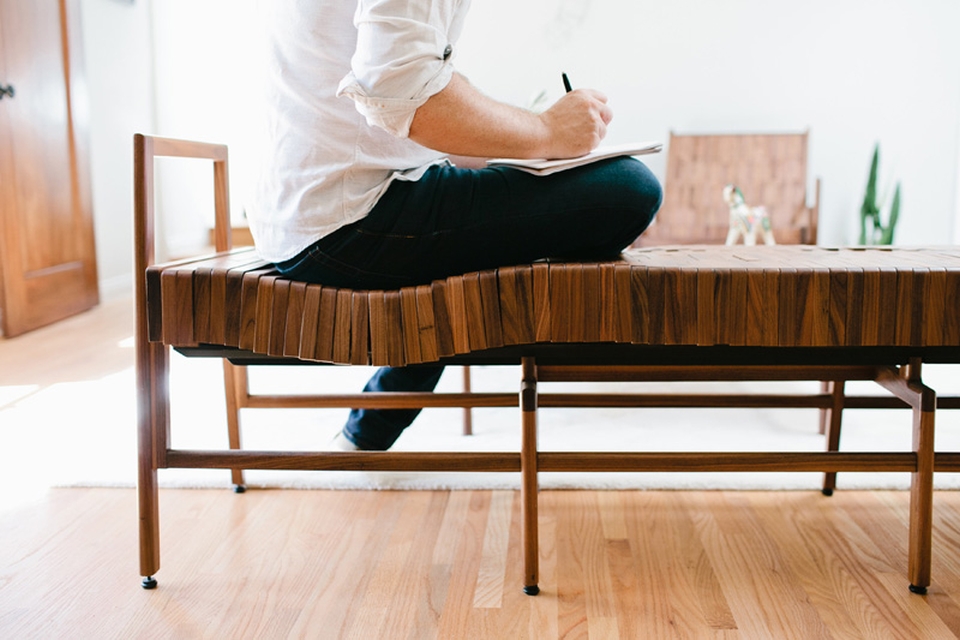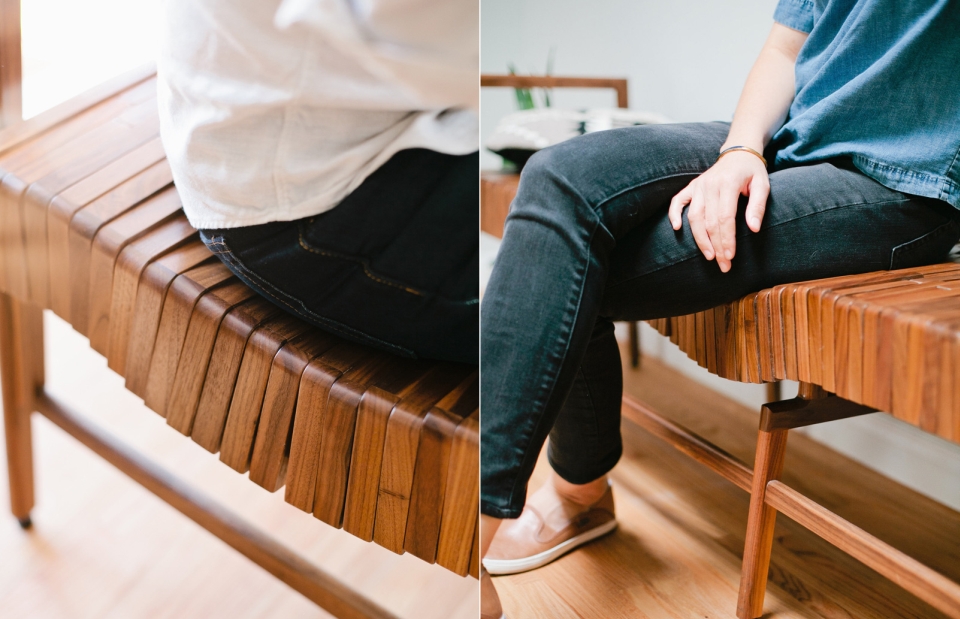 Via: Uncrate