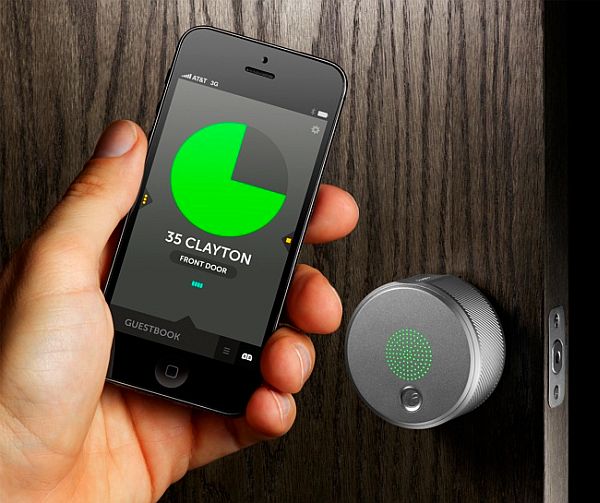 Do you often misplace the key to your entrance door and face the trouble of finding it? Today, the advanced technology has allowed us to have more control over the entrances to our home with digital or virtual keys making the traditional keys a thing of the past. Smart locks, the new technology locking systems provide a high-tech security to your house. These locks can be opened by making use of a smartphone app that can be easily downloaded to your smartphones. You can also share the app key or the digital key with people who you want to give access to your home. Many companies have already introduced smart locks with their own little quirks and perks, while several of them are on their way of producing smart locks that provide a cleverer barrier between you and your home. Here we have a list of six smart locks that give a hassle-free access to your home.
1] Kevo by Kwikset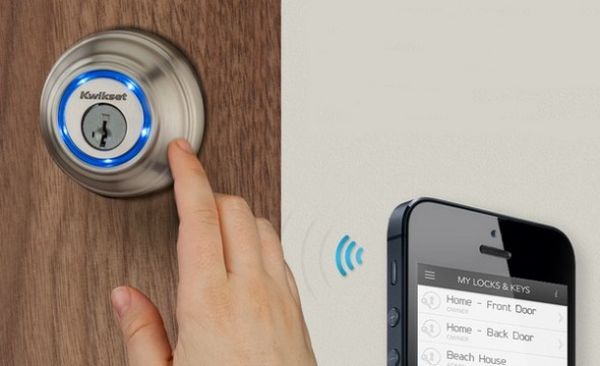 Manufacturers of door locks and other kinds of door hardware, Kwikset has come up with a smart lock dubbed Kevo. This smart lock is battery powered and can be opened by making use of traditional keys or in a smarter way through a specialized smartphone app. This app or so called digital key is available only for Apple iPhone and can be shared with other iPhone users. Therefore such digit key can be used conveniently by a family.
2] August Smart Lock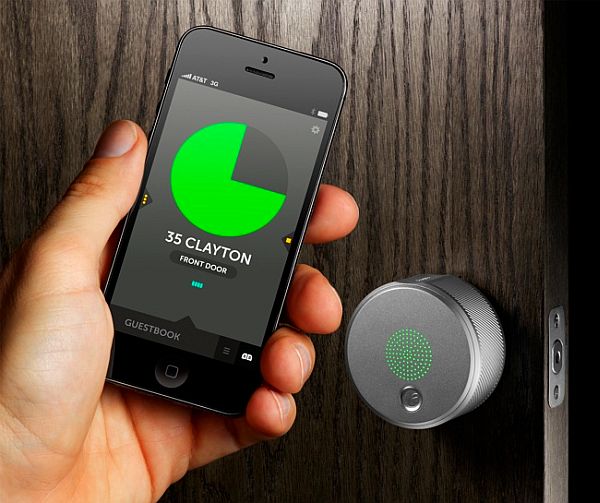 San Francisco based designer, Yves Behar and technology entrepreneur, Jason Johnson collaborated to create a smart lock, which is dubbed as August smart lock. This one works just like the traditional smart locks, but the social features it involved in operation diffrentiates it from others. Moreover, this cylindrical metal device can be fixed with the existing deadbolts making the integration quite simple. With the August Smartphone app, the lock can be opened using iPhones or any other smartphone. Your family or visitors can easily get access into your home by unlocking the door with a remote control from a distance
3] Goji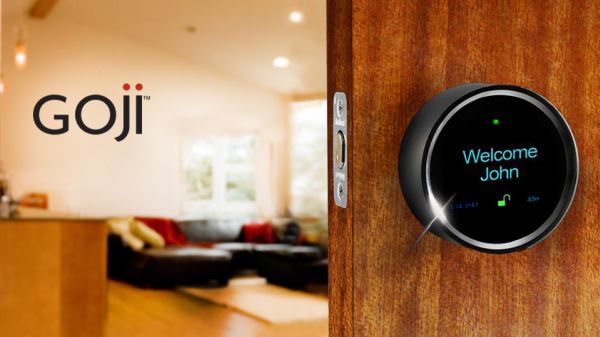 The Goji smart lock is just like the August smart lock. You need to replace your entire locking system with Goji. It features an LED screen that displays a welcoming message to the person who unlock it and enters into your home. It also features a built-in camera that takes pictures of whoever activates. You can also unlock this lock by making use of traditional keys in case needed.
4] Lockitron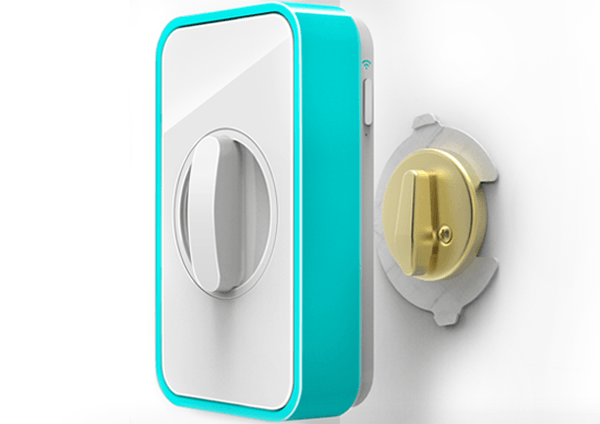 Simple and easy to use, Lockitron is a smart lock that can be easily attached directly to your deadbolt. A mobile app allows you to lock or unlock the door with just a tap. Furthermore, you can grant access to friends, family or guests through the app. The app can work with any smartphone, be it iPhone or Samsung or any other. Although, this smart lock is simple to use and easy to set up, it provides a tighter and better security than traditional locks.
5] Yale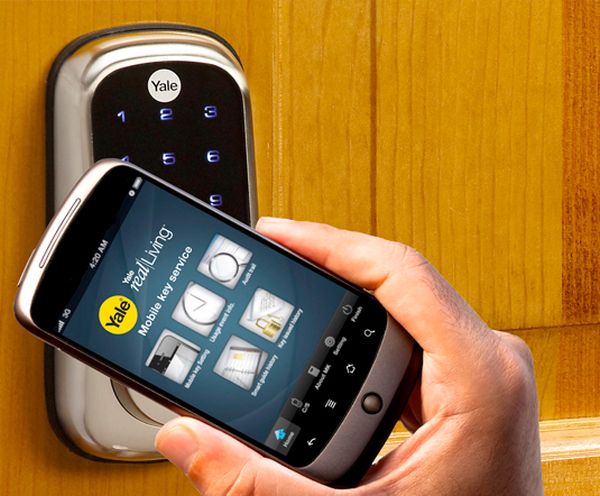 Another smart lock featuring an upgraded technology is the Yale smart lock. This integrates a keypad operated lock with a light for convenience during night.The Yale Z-Wave deadbolt lock features a touchscreen panel that can store up to 25 different passkeys. Moreover, you are alerted through a text message ever time your door is unlocked. No keys are required to open the Yale lock and so you do not have to worry about misplacing them or getting into the wrong hands.
6] Watchlock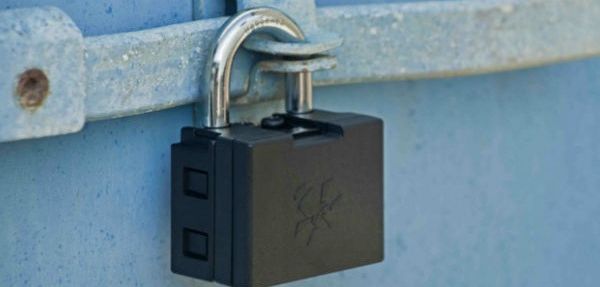 Another intelligent lock in the list of smart lock is the Watchlock with a built-in GPS and a GSM module. It sends a text message to the smartphone connected with it whenever it senses of being tampered with. This is a padlock with an app that allows the user to keep a check on his house from anywhere providing high security to your dwelling.