Motorhome maker Skydancer has unveiled the Apero RV with a retractable roof at Germany's CMT Show 2019, the self-proclaimed largest consumer show for tourism and leisure in the world. The double-decker design boasts a bedroom on the upper level to let you stargaze on a road trip or while stationed at a camp.
Thanks to Apero RV, motorhomes now embrace the convertible top feature for the first time. Now drivers can keep the top of their RV retracted while moving on the road to enjoy the fresh air or sleep under the stars with the roof open.
Created by designer Piotr Kubinski, the Apero uses Fiat Ducato's 2.3-litre Multijet turbodiesel engine that produces 148 bhp. This retractable house on wheels is separated into two levels. The upper level is called "A cab" that consists of four leather seats and long side windows to enjoy panoramic views while driving.
This level also features folding dining tables, so you can enjoy your meal while witnessing the stunning landscape around you. The front features an open-air roof that can open electrically and overlap with the rear section of the vehicle. This roof can also be retracted when you are driving to transformer the RV into a complete convertible camper.
The lower level, which is just behind the front wheels, includes a living area and driver's cockpit on the higher portion. You can access the living room from a side door or the driver-cab. The living area has a 79 by 55-inch raised bed that takes up most of the rear space and also includes windows on three sides. The driver seating area can also be converted into a second bed to allow four people to sleep in the motorhome.
The RV has a kitchenette with 145-litre refrigerator, a two-burner stove, sink, and prep area covered with a toilet, fold-down sink, and shower. The bathroom has a toilet and shower. For saving the room, the sink can slide into the wall when not in use. The motorhome also has 90-liter tanks for fresh and waste water. It also includes a bonus rear garage for holding skis, bikes, and scooters.
You can purchase Skydancer Apero RV for €108,000 (approx. US $ 123,332). For ordering a different tune of the 2.3-liter Multijet turbodiesel, you need to pay €1,890 euros (approx. US $ 2,158) extra; an automatic gearbox is priced at €1,950 (approx. US $2,227), and automatic climate control costs €699 (approx. US $ 798) over the base price.
Unfortunately, the convertible RV is only available in Europe. Though, Skydancer's website mentions that the company is soliciting for American investors to fund the production in the U.S.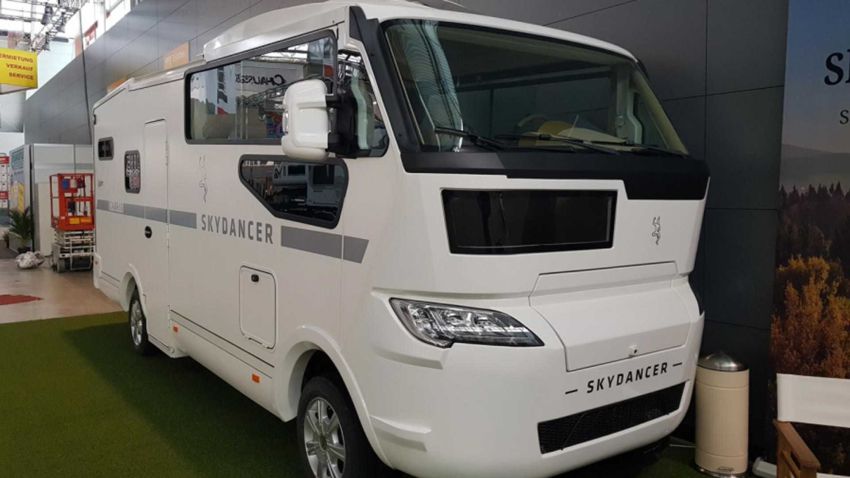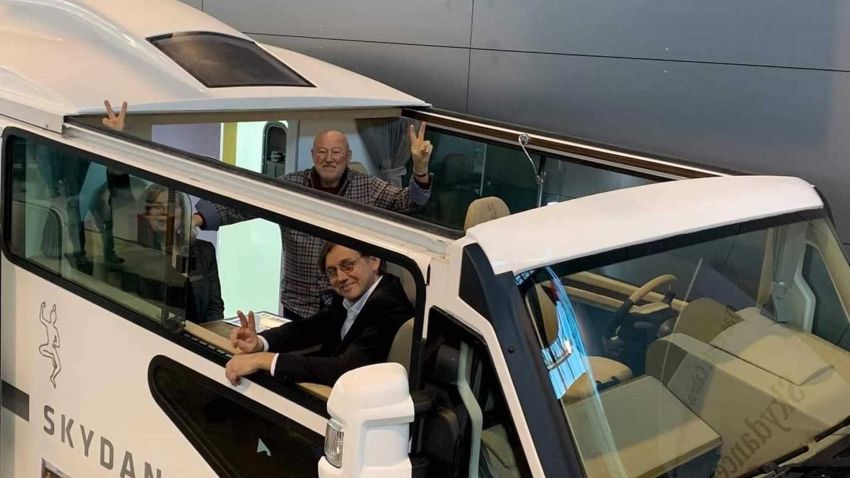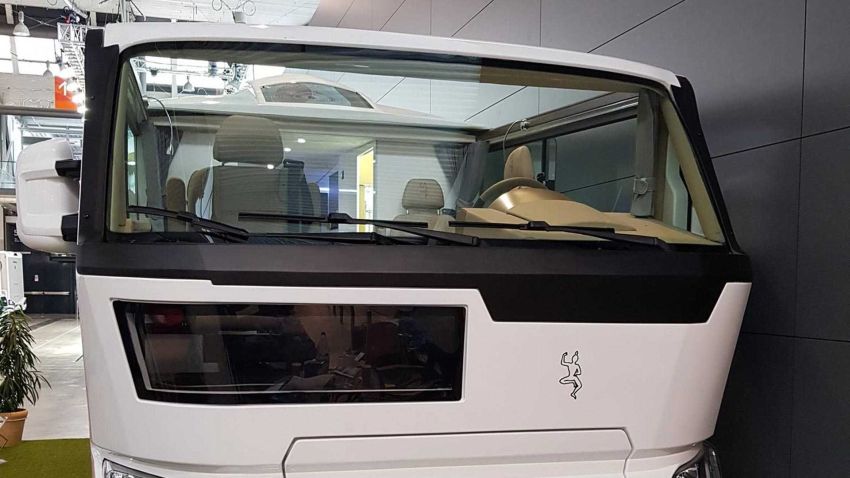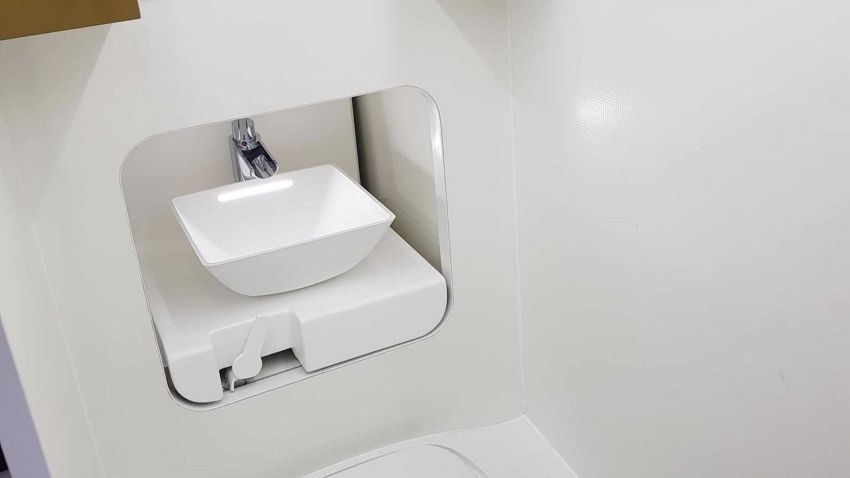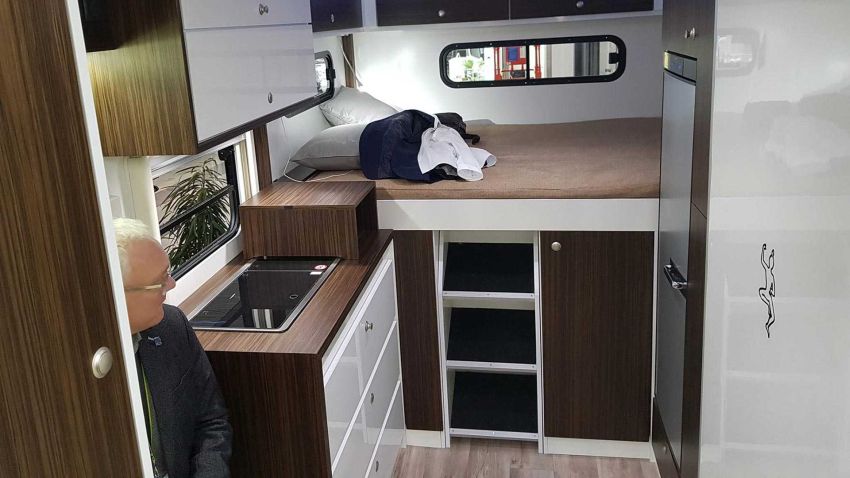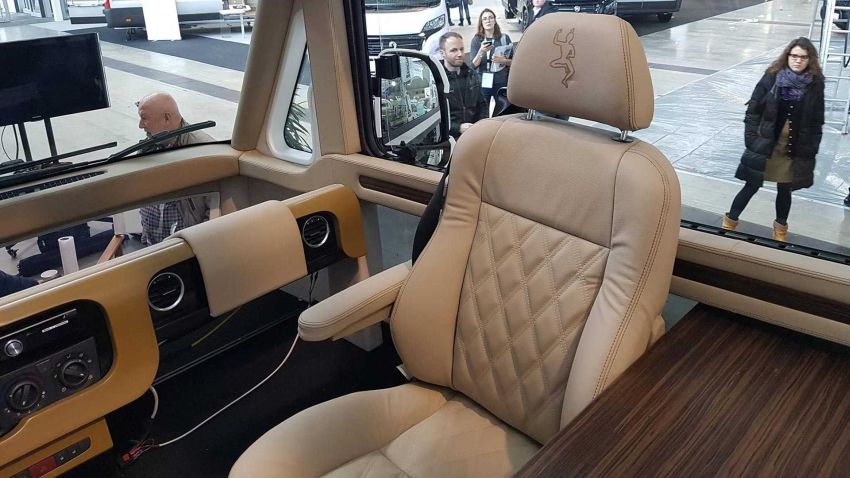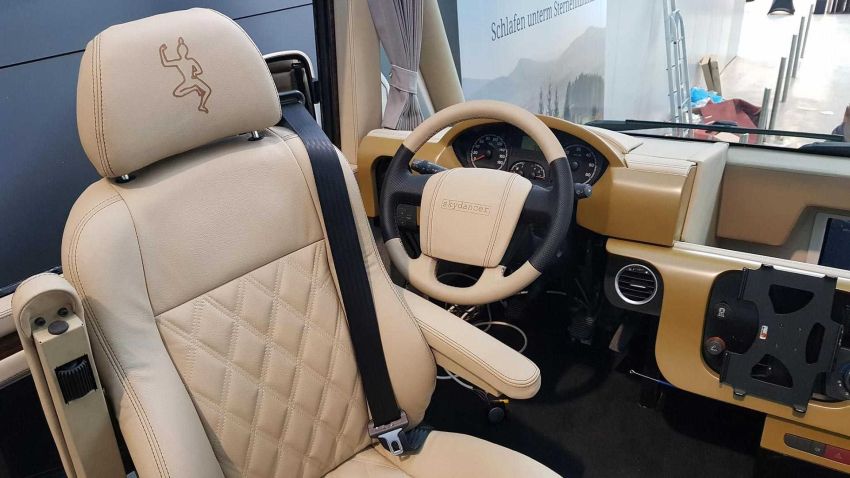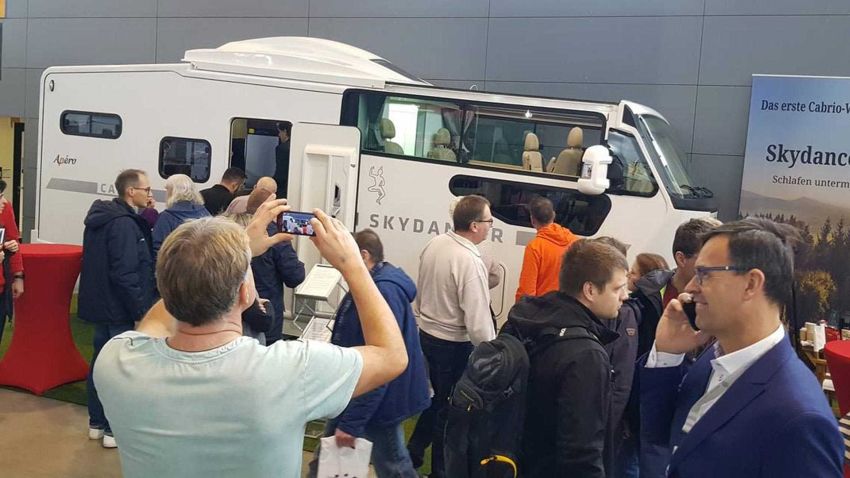 Via: Motor1