Designer Choi Minsoo from Centimeter Studio in Seoul, South Korea noticed that stacking the chairs vertically utilizes unnecessary floor space as well as requires effort to lift each chair and put it one over the other, one by one. So, he came up with an idea to form a compact way of stacking the chairs together and ended up creating the Sleeed Chairs, which are inspired by a sleigh to slide into one another horizontally to maximize floor space.
The legs of these chairs are purposely formed like the edge of a sleigh to increase its functional value as these sled-shaped legs can easily slide together, as well as stack compactly and neatly in one corner of a room. Absolutely commendable design of the Sleeed Chairs easily slides into one another compactly with no need of lifting, moreover, it provides higher room for efficiency.
These space-efficient chairs are made sturdy into a stylish finishing with polypropylene and glass fiber reinforcement. As for now, it is available in white color but can be customized into variant colors too. These sleek and compact chairs are best suited for large halls, public places and auditoriums where lots of chairs are required, that too without occupying much space.
In April, Centimeter Studio unveiled the Sleeed Chair at Superstudio Group's Temporary Museum in Milan design week. Now, the studio will again be showcasing the stunning design of these chairs at Maison & Objet in Paris next month.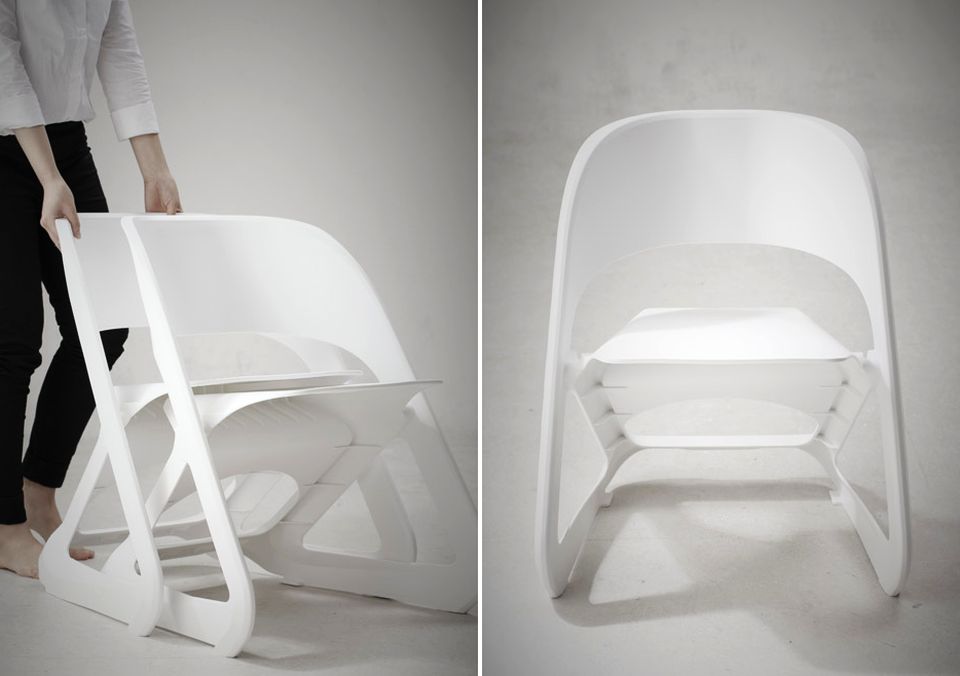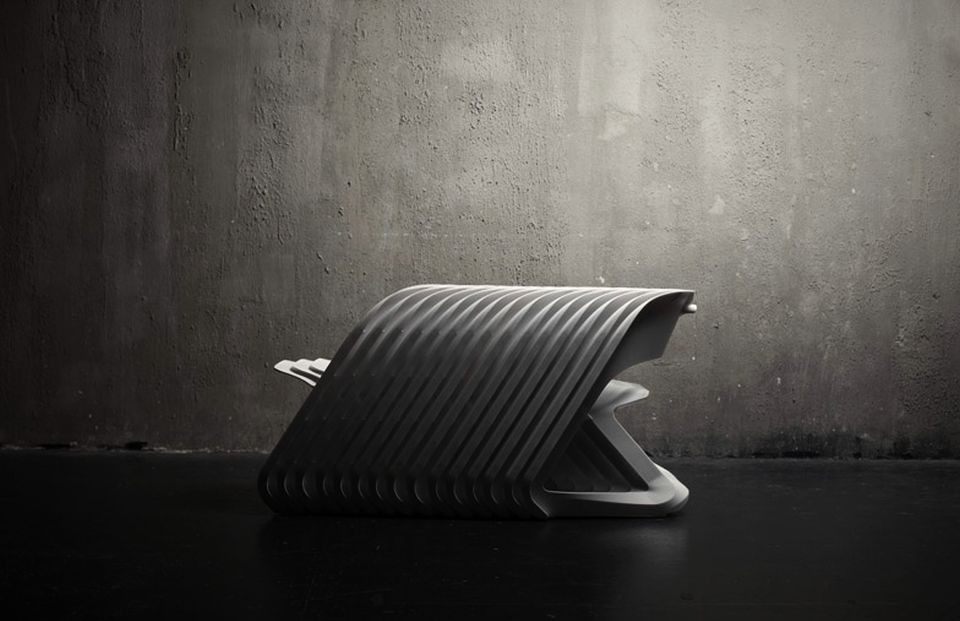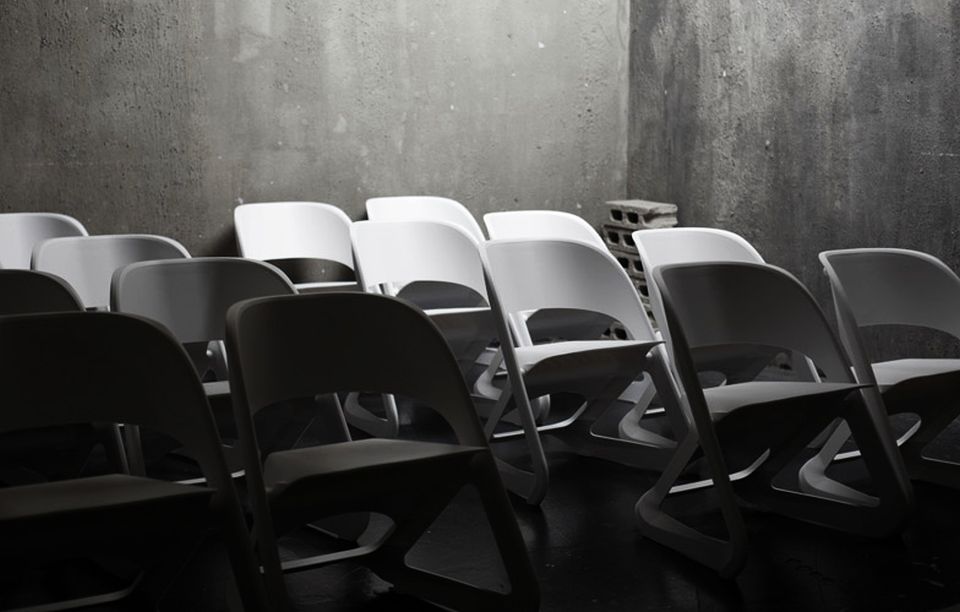 Via: Dezeen