We've already seen imposing transformable apartments including MIT's City Home that comes with hi-end technology of transformation using simple hand gestures. However, All I Own House by PKMN Architectures for a fellow designer Yolanda Pila is indeed a genius house design we have came across so far. The complete house structure is built in a tiny corridor space with sliding chipboard shelves that helps the client to transform her apartment throughout the day into various house units such as bedroom, kitchen, bathroom and office.
These movable wooden units are made from heavily textured wooden oriented strand board (OSB) and are attached to the ceiling via a simple industrial railing system. Entire wooden work from flooring to mobile shelves is treated with sealing products that give it a water-resistant attribute. The modular apartment is basically divided into two sections- one is the empty section that includes living and dining area, whereas another section comprises of three wooden storage blocks can be moved along one side of the apartment.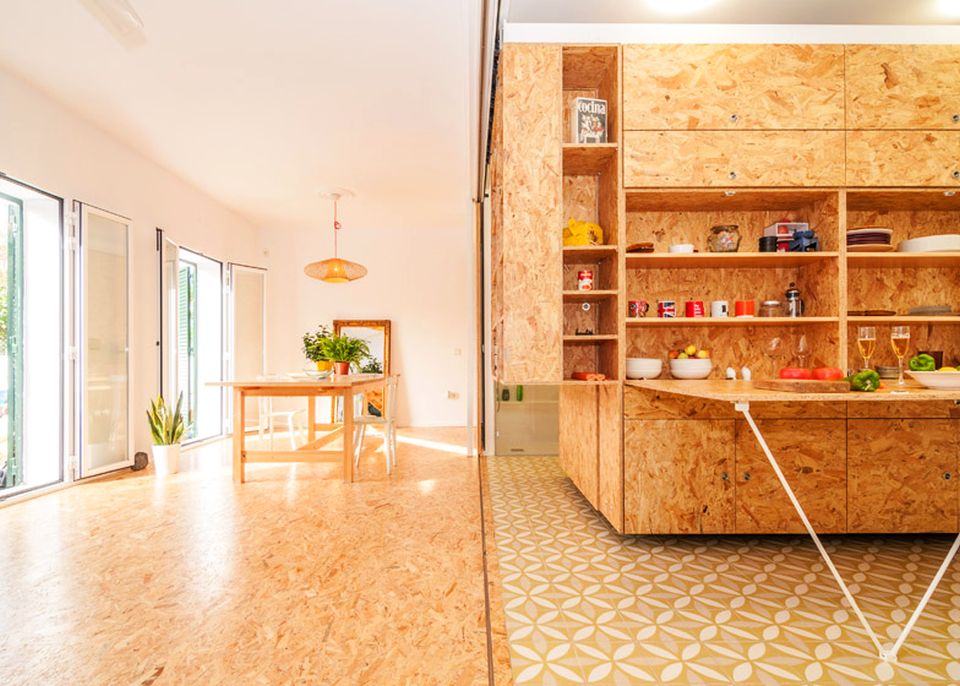 The first component includes a fold-away kitchen surface along with ample storage units, while on the other side there is an office space including a large circular chalk-board painted on the wall to share ideas during meeting. Its second unit contains a fold-away bed and bookshelves, whilst the final unit consists of wardrobe, storage space, bookshelves and mobile dressing room opposite to an elegant glass-lined bathroom.
This is a inventive contemporary home that reflects fast-paced changing city lives through its design. It is a brilliant way to transfigure a restricted corridor space into a fully-functional apartment, equipped with all necessities. Have a look at the video and images given below to find out more about the All I Own House.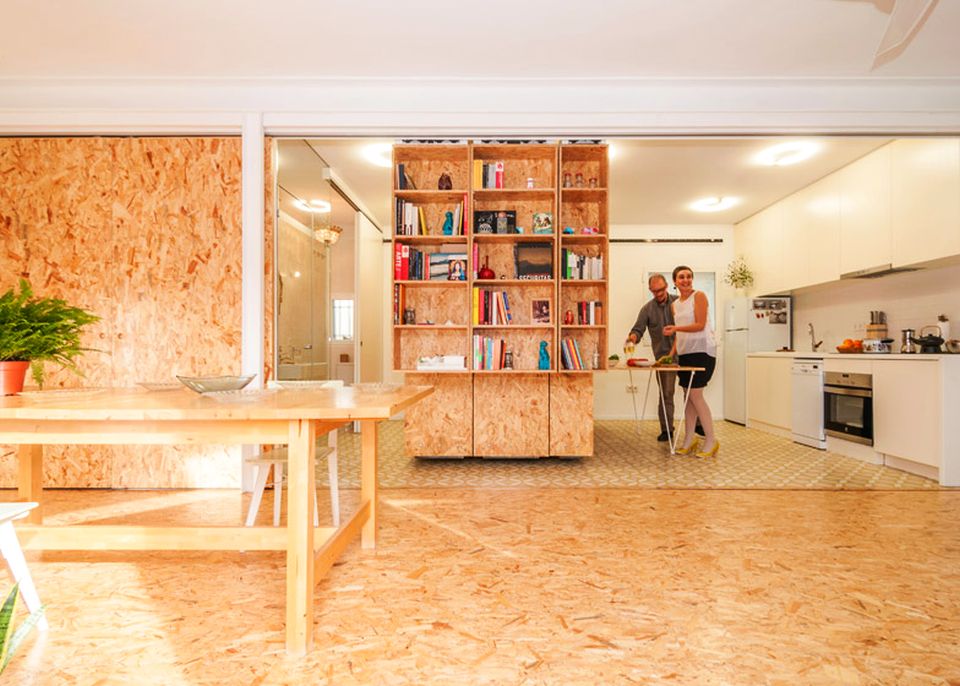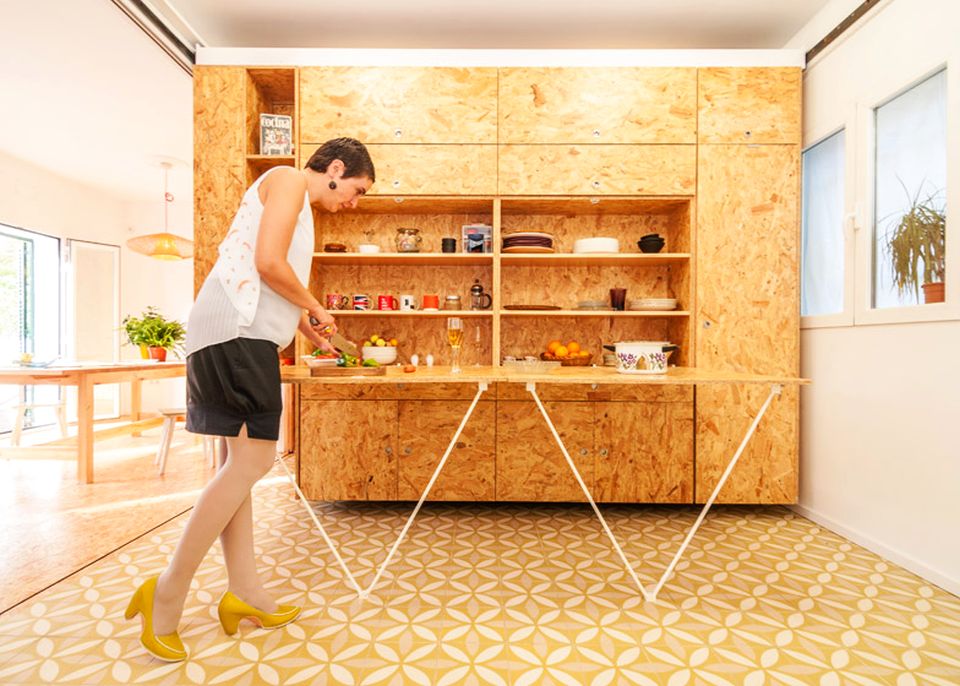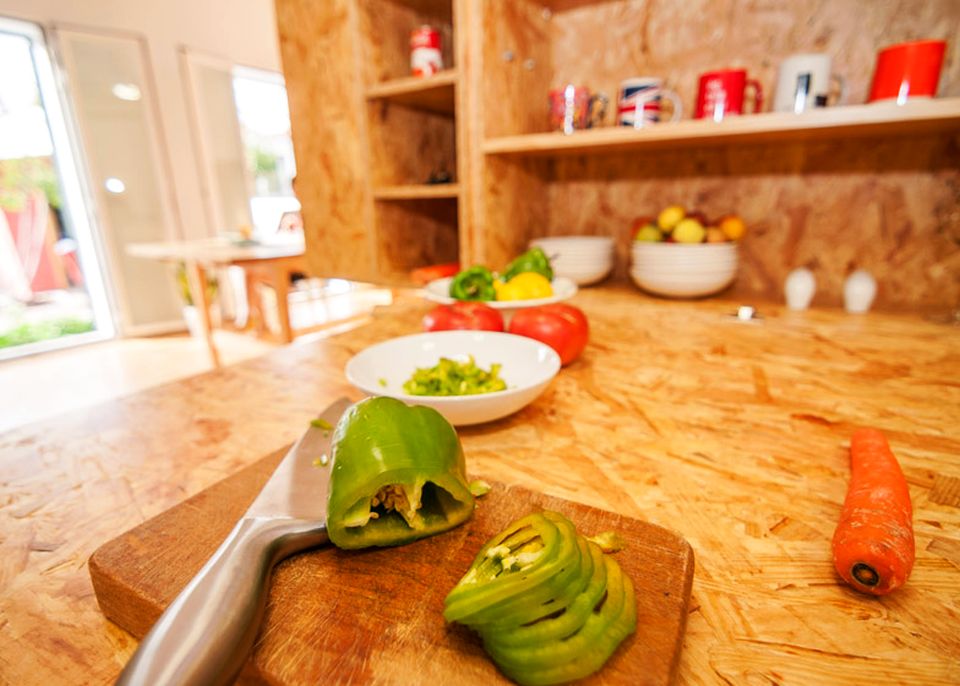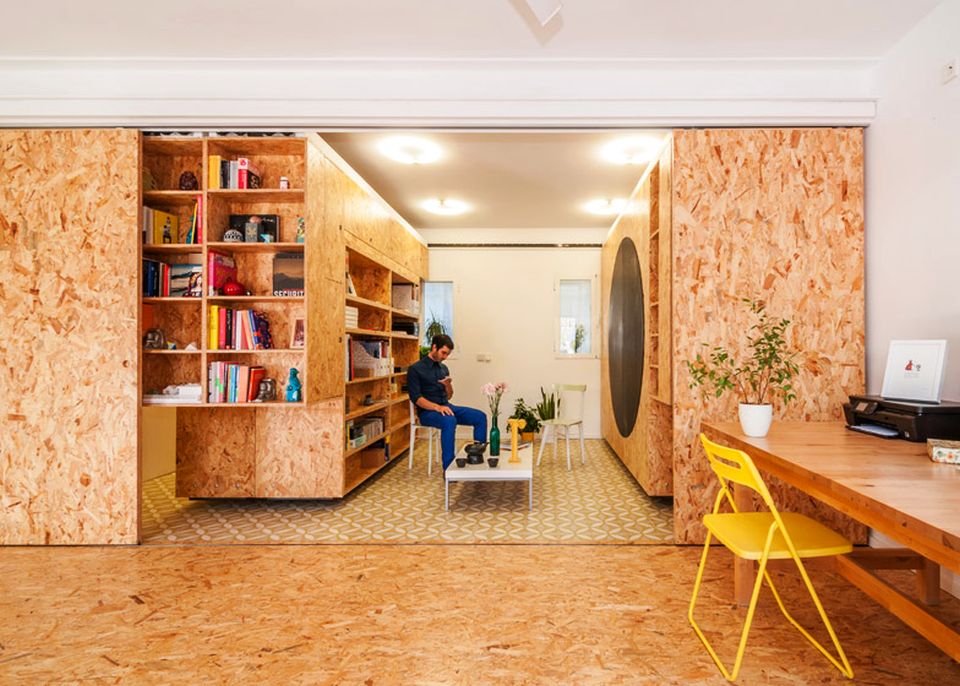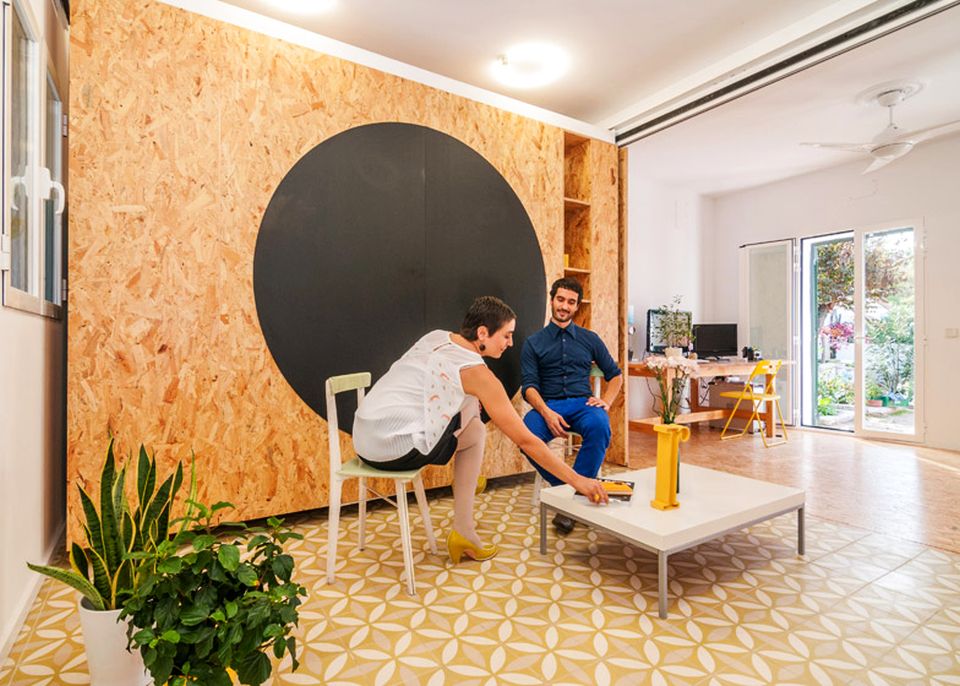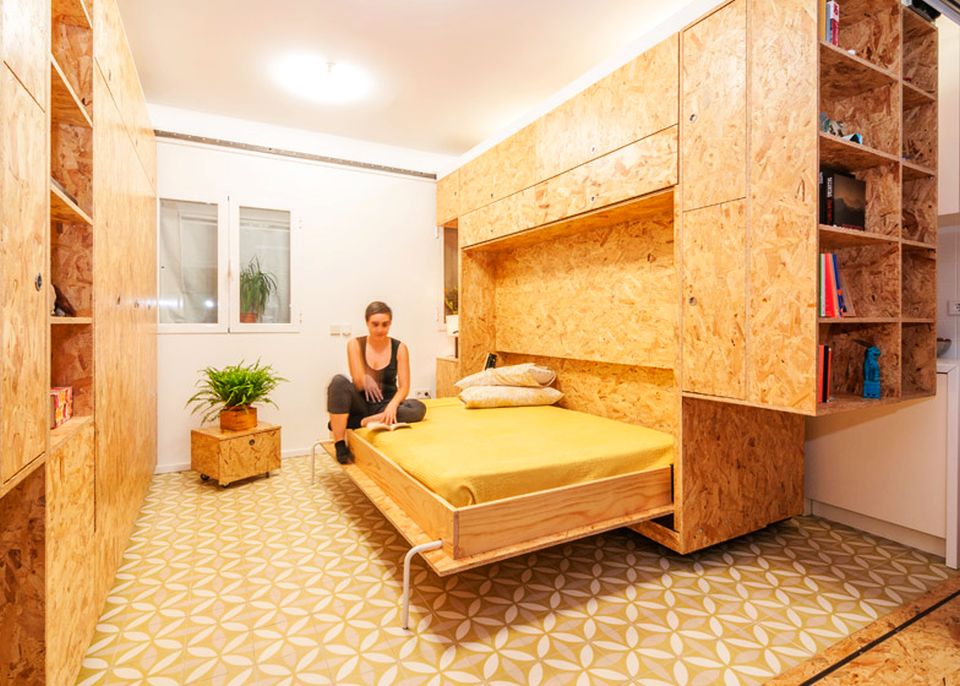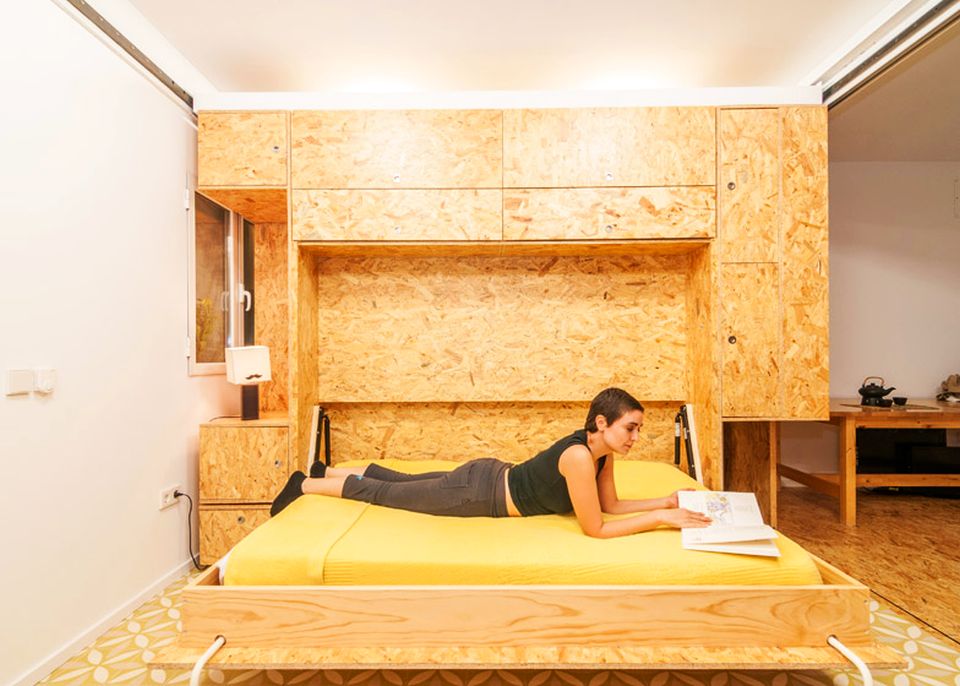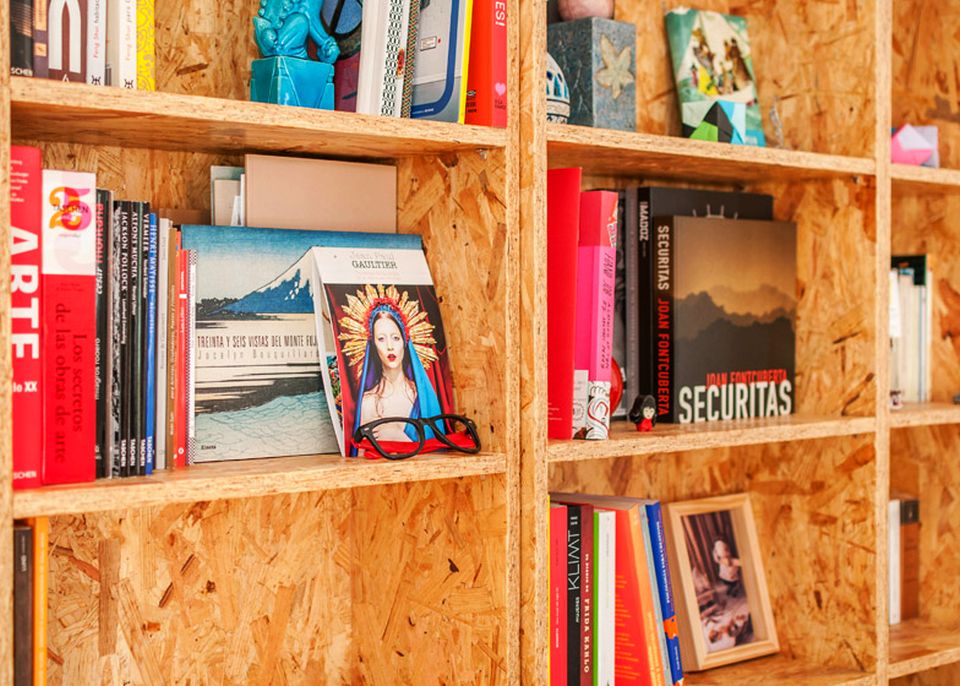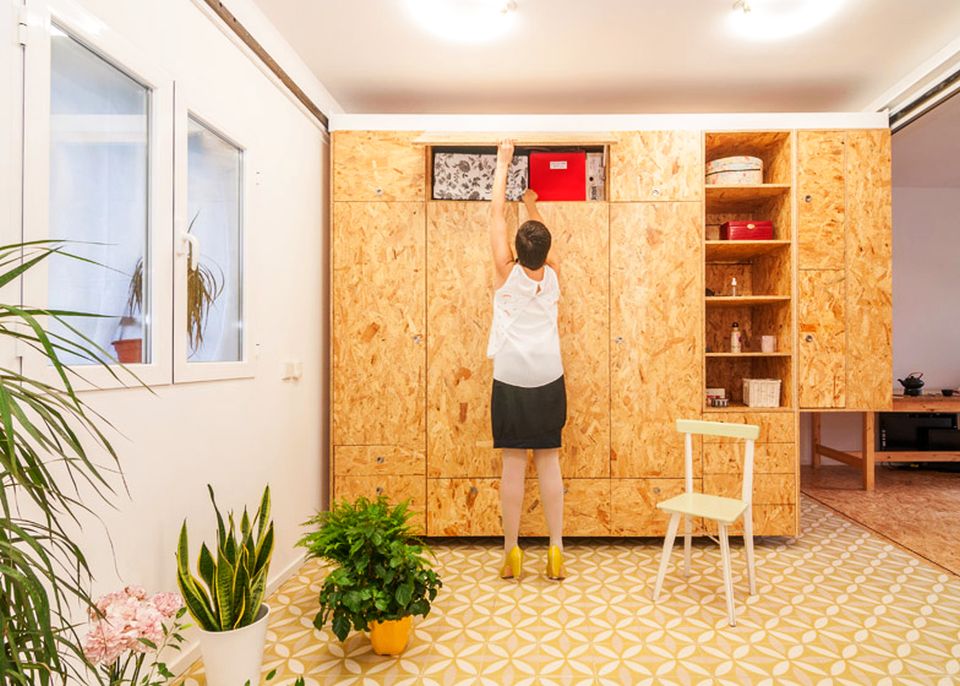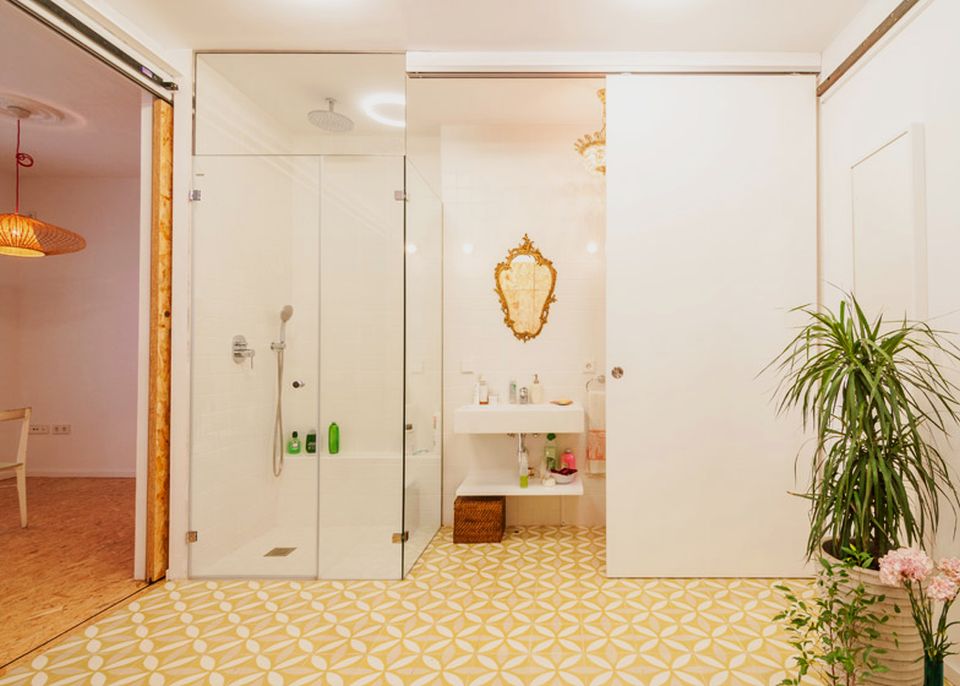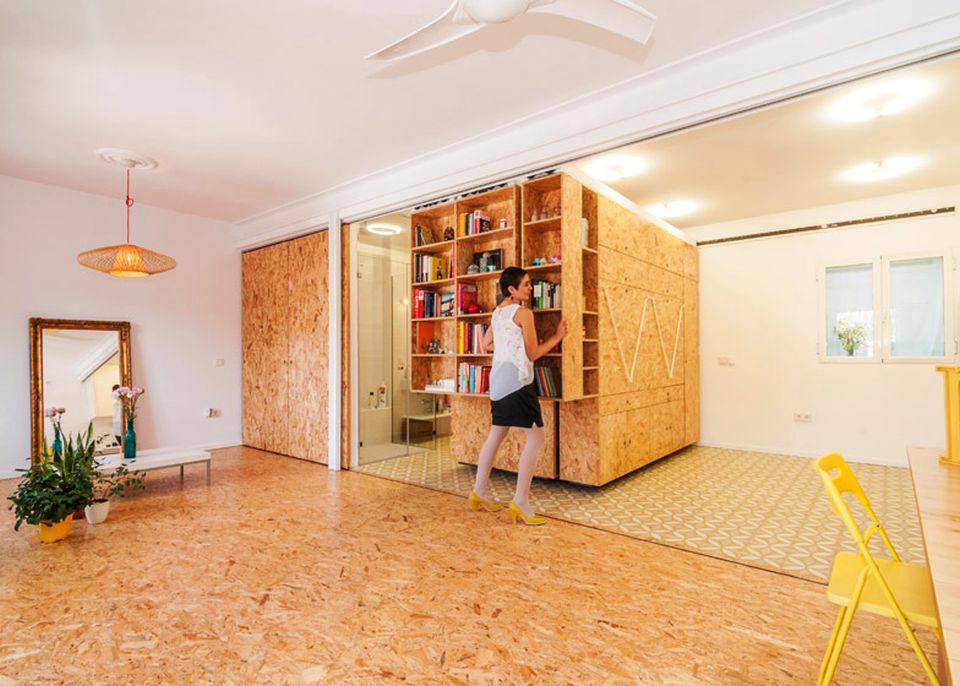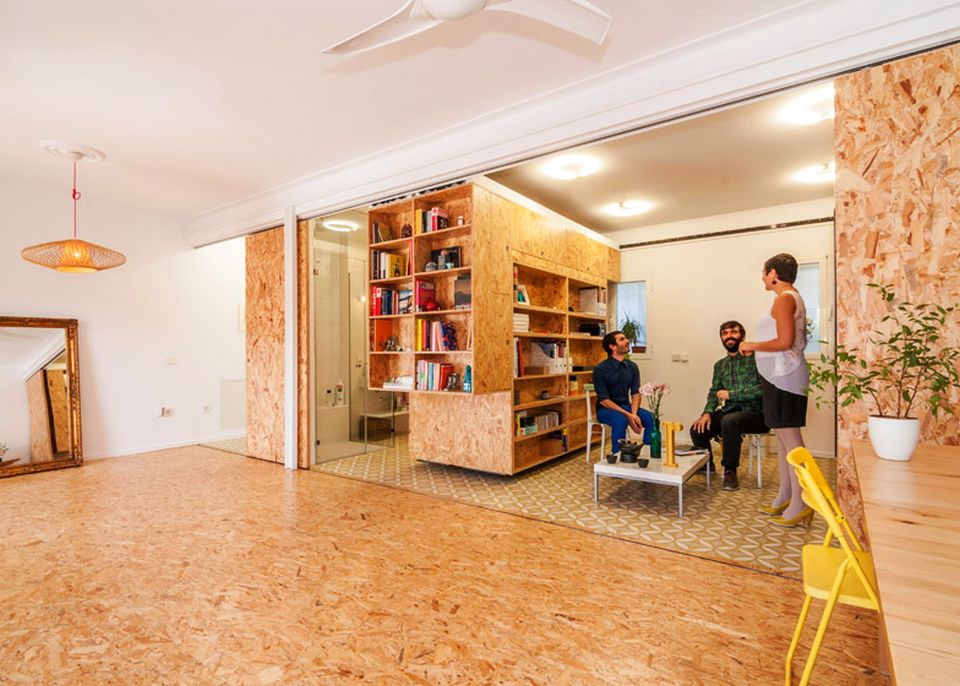 Credit: Archiexpo