'Small House on Tracks' is a revolutionary conceptual project envisioned and proposed by two Polish architecture students Tomasz Zablotny and Pawel Maszota of Gdańsk University of Technology. The houses built as part of the project can be moved and expanded easily on the rail tracks in Gdańsk Shipyard.
The dynamic duo has designed number of tiny houses, which are expandable in nature, providing flexibility to travel with your house. The unique tiny house project is aiming to stir the embers of Gdańsk Shipyard, which has fallen on hard times.
According to Zablotny and Maszota, the house will be made out of laminated woods and steel. When closed, the tiny house is expected to measure approximately 209 x 150 x 243 cm. To add creativity and additional space, the house can be pulled outwards increasing the length of the house by one meter.
The tiny house will come equipped with small toilet, shower, kitchen, countertop table and couch-cum-bed in living area. The roof will be fitted with solar panels and the skylight to bring in daylight effortlessly.  As the small house on the tracks, is based on the concept to inhabit all left over places.
The designer duo has cleverly planned to utilize the space with of flat-packed houses, maximizing available space to the dwellers. With this amazing project, the designers are hoping bring back life to the track. These small, dynamic, ultra modern homes in the Gdańsk shipyard will help to speed up the area's regeneration.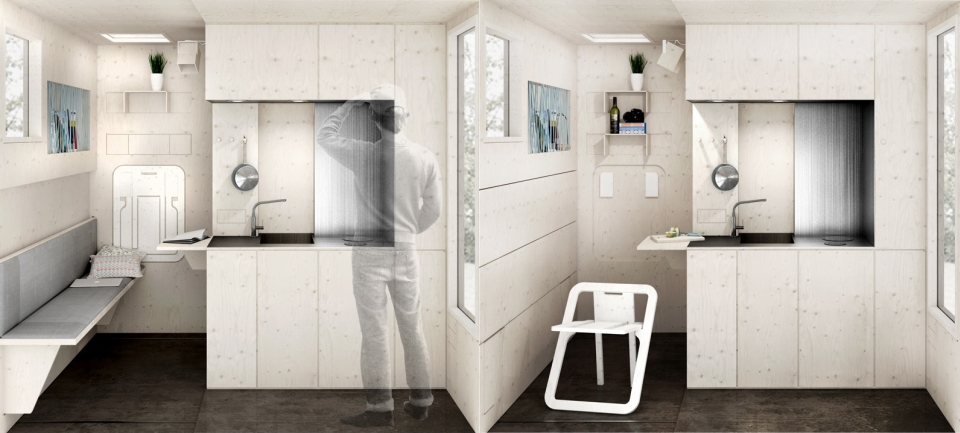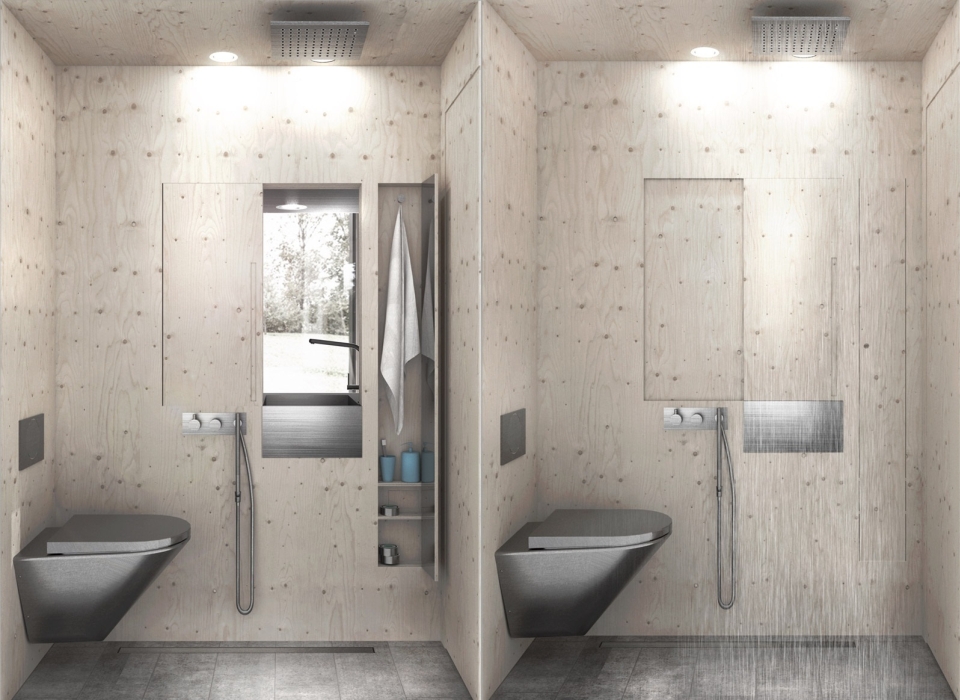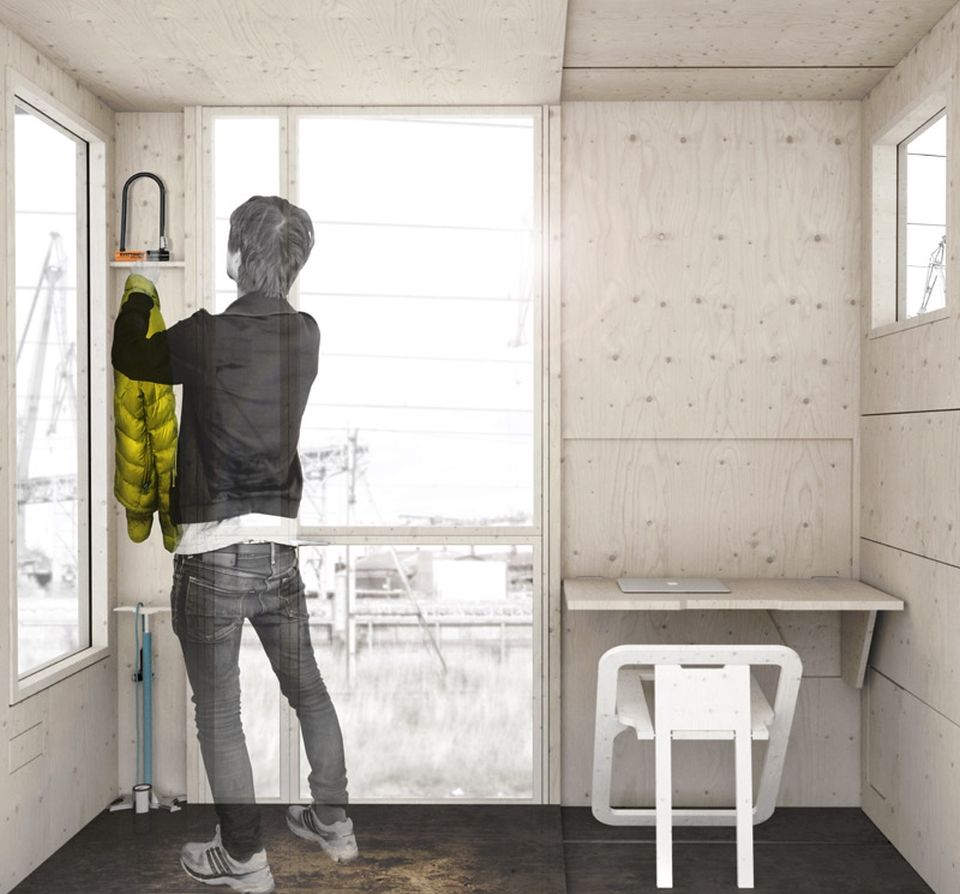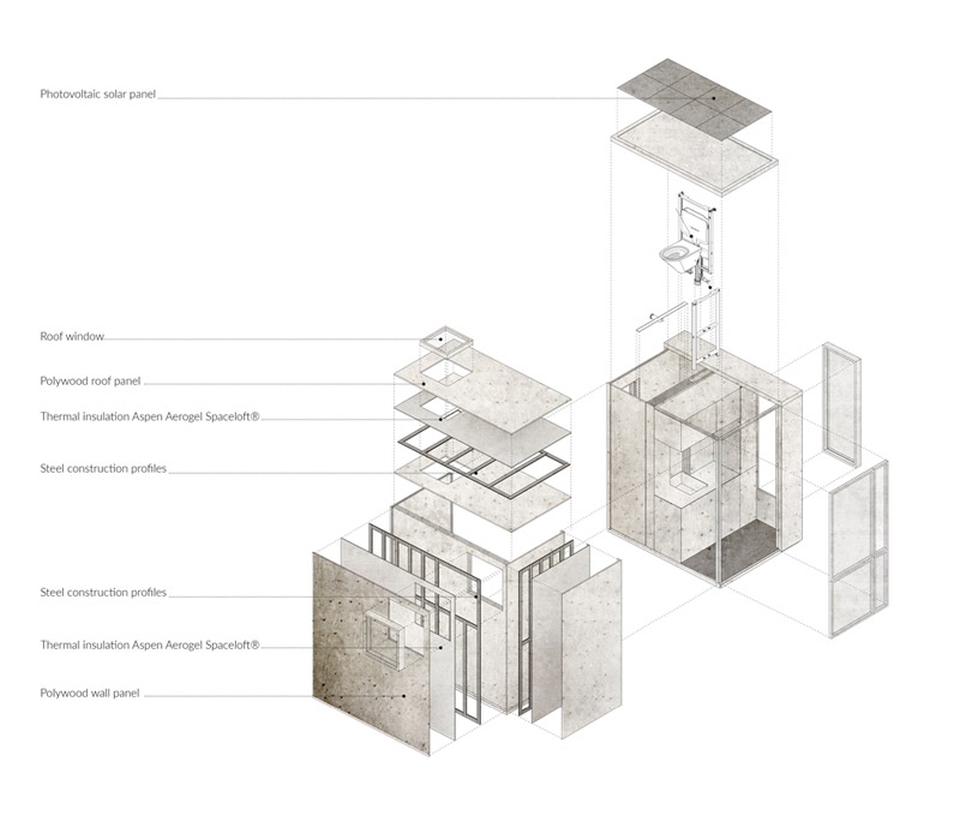 Via: JetsonGreen