Located in the quite residential area of Tokyo, the 370-square feet small hone is designed to confer the needs of owners. The small house designed by local artist Yuki Miyamoto, is nicely fabricated house that has some very interesting features. The house designed with aim to maintain owners connection with nature is actually built in a 936–square feet site.
However, to keep garden and an old cherry tree, the designer on request of the owners has used a much smaller space of only 370-square feet, thus giving owners plenty of garden space for their children to enjoy outdoors. Supporting a bit of unique shape in comparison to other traditional homes in the neighborhood, the house supports a classic green environmental design.
The house practically wrapped around the cherry tree is divided into two floors. The first floor includes a bathroom with separate toilet, a large bedroom with walk-in closet and a storage space in the entryway. Whereas, the second floor features kitchen, dining area, living room, two treehouse structures and a small balcony to bounce of natural light and allow proper ventilation.
Supporting a high ceiling, the small house is an ideal home for the hot and humid climate of Tokyo. Offering plenty of natural ventilation the windows between two treehouses also fill the living area with natural light. The treehouse acting like a fun indoor playground for kids can also be used as attic to store additional stuff.
Designed to reduce the dependency on air-conditioning, the small home with floating treehouse promote natural ventilation.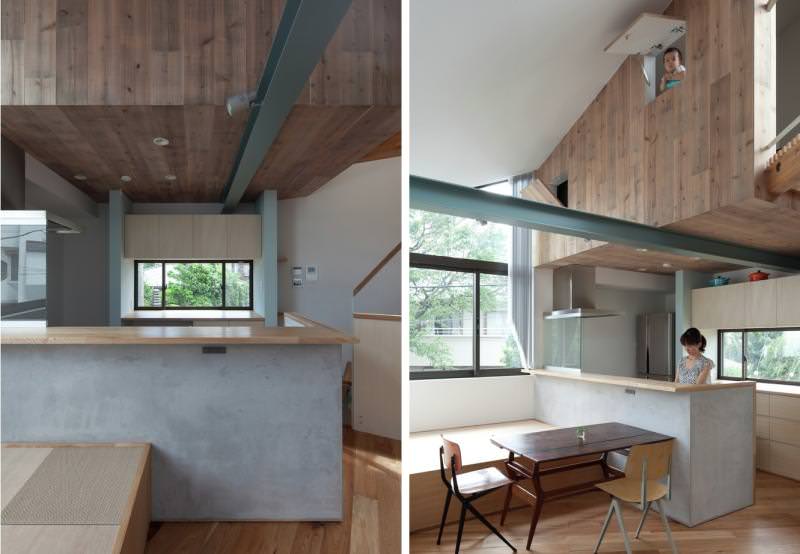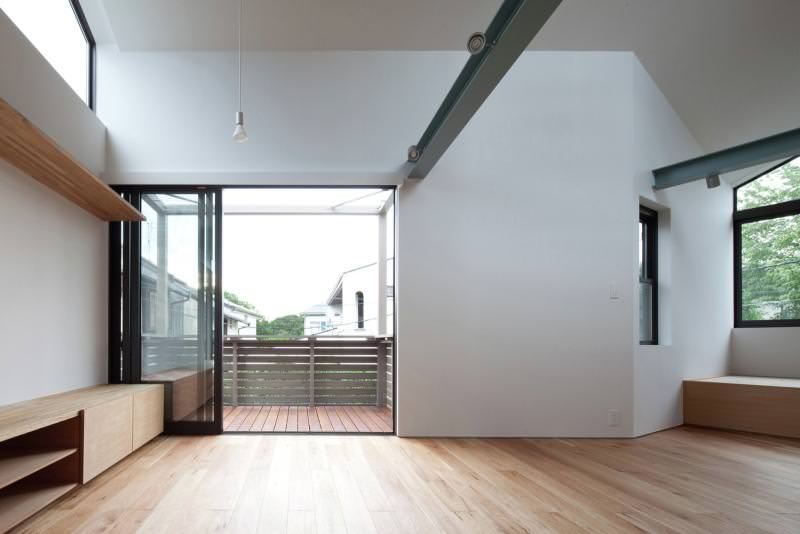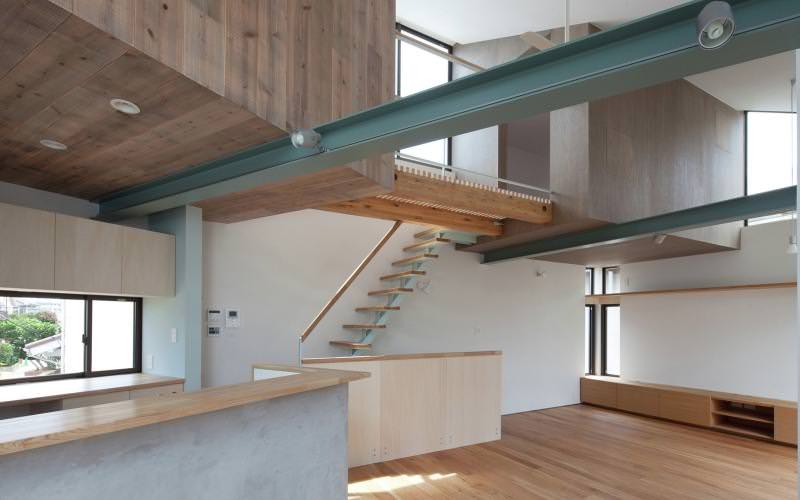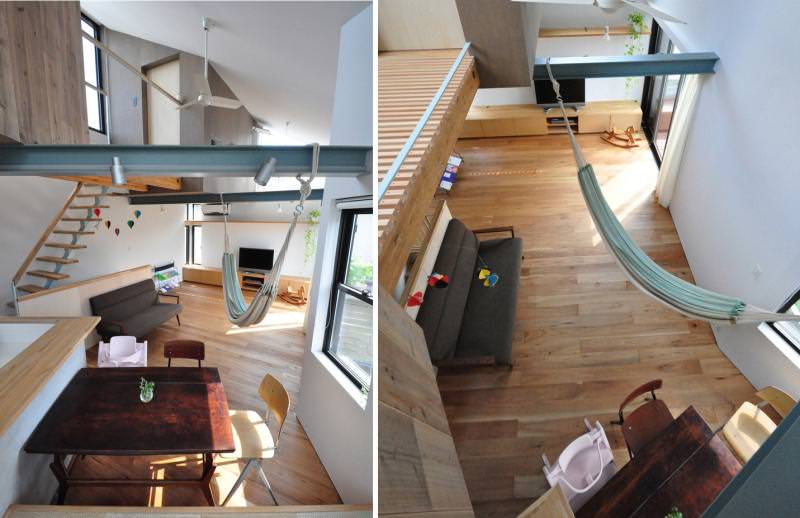 Via: Treehugger