As we go on discussing about the modern architecture trends and construction methods, University of Stuttgart's Institute for Computational Design (ICD) are onto something very innovative. Headed by the university's ITECH course graduate Maria Yablonina, they have devised carbon-fiber fabrication method which is done by small Roomba like robots. These small little machines are capable of creating on-site structures by maneuvering the carbon fiber filaments across any space.
The robots work in sync as they pull and pass the filament across to create a structure that is good enough to take the weight of a full grown human. They can climb walls like a lizard, and create something that's beautiful. It is more like swarm construction where complex architecture can be created at far lesser costs than conventional methods.
According to Maria this is going to be the future of fabrication. Small robots mean more agility in creating intricate structures which are not possible to make with industrial machinery. More commonly known as Mobile Robotic Fabrication System for Filament Structures, it uses robots that are embedded with sensors and suction base to span across walls with utmost ease. Not only vertical walls, but the robots can be programmed to travel across existing structures too.
Currently these robots need to be connected to an external source of power to function normally. According to architect and ICD director Achim Menges, the next step in this design by Maria is to increase the number of robots and their ability to function without any wires.
This is truly going to be the next revolutionary step in the industrial revolution along with 3D printing which is already changing the complexion of manufacturing industry.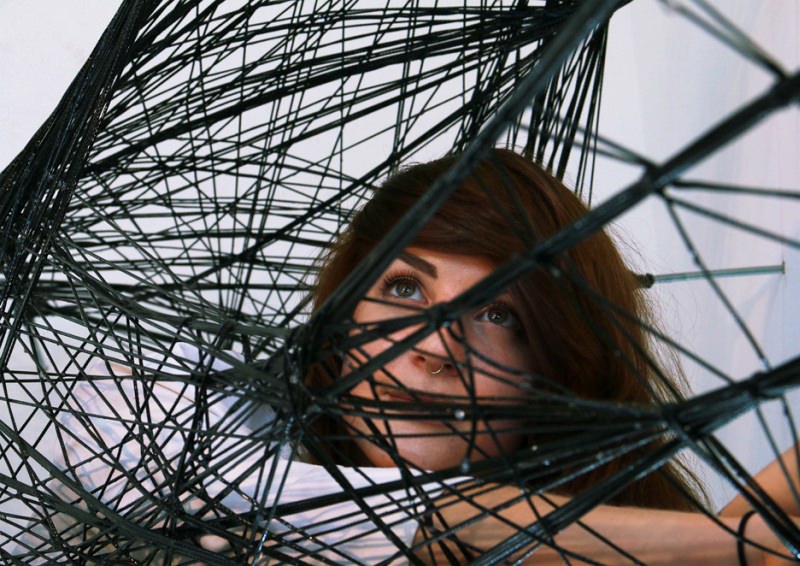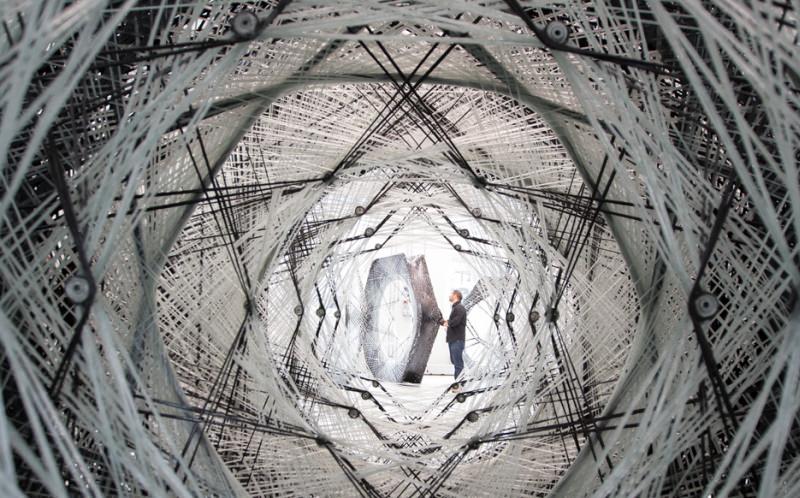 Credit: Dezeen