With increasing human population, the forest cover is decreasing by day and we are encroaching upon the habitat of various species including bees. Bees are going to be an endangered species if we do not save their habitat or make efforts to create an alternate environment for them. In the wake of it, McDonald's Sweden has set a good example for people all around the world.
In order to highlight the worsening situation of bees, they have recently created a beehive, which is being touted as the 'smallest McDonald's in the world'.
Created in collaboration with the Swedish advertisement agency Nord DDB, this tiny restaurant is designed to attract bees. From the outside, this beehive box looks like a tiny replica of McDonald's restaurant but has enough space to accommodate beehive frames with brood chambers inside.
With the brand's famous golden arches and a nameplate, this looks like a typical McDonald's outlet but meant only for bees.
Some of the McDonald's restaurants in Sweden already have beehives on their rooftops and this initiative has encouraged more franchisees around the country to join the cause. It promotes their initiative to well-being and preservation of bees.
Also Read: Self-Extracting Beehive Dispenses Honey Without Disturbing Bees
The fast-food company commissioned Swedish set designer Nicklas Nilsson to create the world's smallest McDonald's restaurant.
On the occasion of World Bee Day celebrated on May 20 last week, this McDonald's bee restaurant was auctioned off to raise funds for Ronald McDonald House charities.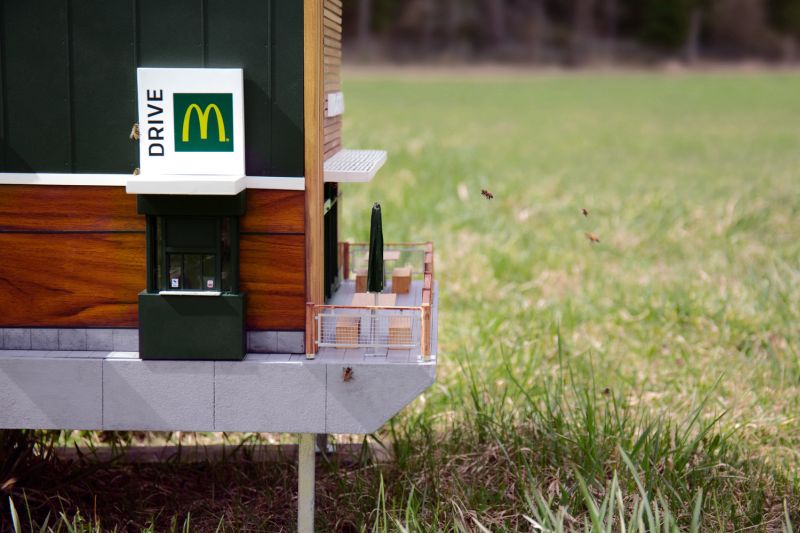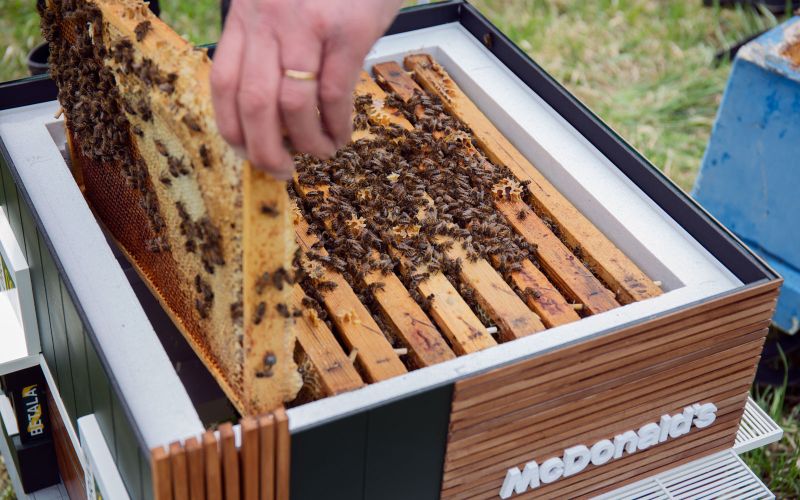 Via: Food&Wine