Japanese company Sharp Corporation that's well known for consumer electronics products is expanding its business with pet care accessories. The company had already launched a technology to quantify the autonomic balance of dogs correlating with the status of tension and relaxation. Over again, they have launched a smart cat litter box that monitors physical conditions of cats by measuring amount and frequency of urinating, residue time and weight by saving it to cloud so that users can access reports through the companion smartphone app.
It is developed in collaboration with Professor Yoshiharu Okamoto of Tottori University School of Agriculture Department of Community Veterinary Medicine. Dubbed HN – PC001, it uses AIoT (a combo of IoT and Artificial Intelligence) to detect abnormalities like a long stay time and more or less volume of urine; and alert owners through smartphone right away. This pet care device can also measure the temperature around the installation site to help maintain a comfortable toilet environment for cats.
The HN – PC001 pet care monitor uses Wi-Fi/Bluetooth for digitalizing the health management of cats. Its innovative design and shape make it convenient for cats as well as owners. In addition, the company is also offering an additional wearable sensor that can be used in combination with the smart cat toilet for health management of up to three cats.
Also Read: Award-Winning Igloo Cat Litter Box by Pidan Studio
Sharp Corp. plans to release the HN – PC001 smart cat toilet on July 30, 2018, for about 24,800 Yen ($225). In addition to the main unit, users also have to pay an additional monthly service charge of about 300 Yen ($3) to receive alerts.
If you're a cat lover who is always worried about the health of your feline, it is going to be a very useful pet care accessory for you.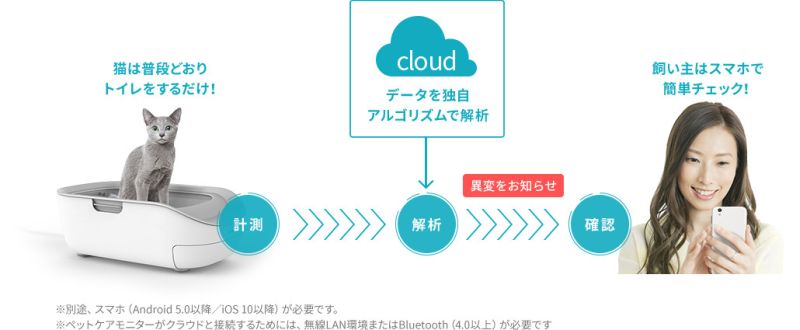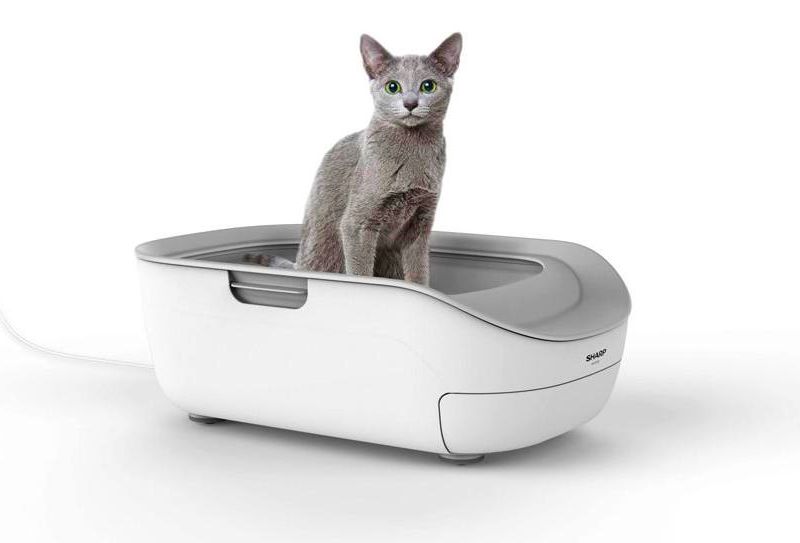 Source: Sharp Corp.