We've featured smart grills before, but Primero by Juan de Rosenzweig under the startup named vaustil is something you would not like to miss out on this barbecue season. Touted as the world's smartest grill, it comes with a built-in charcoal starter, fire drawer for ignition material, burn protection, and height-adjustable V-profile grate that provides ideal heat exposure and prevents meat juices from dripping onto glowing coals. There's also a smartphone-connected model that pairs with integrated heat and height sensors to provide real-time insights of temperature distribution via the companion app for perfect grilling every time.
Inspired by Argentinean grills, the vaustil barbecue grills are crafted from stainless steel, aluminum and oak. The grate can be easily moved up and down with a crank on the front as well as removed for easy cleaning. Both the versions are nearly the same, except Primero Smart charcoal grill comes with built-in sensors, smartphone connectivity, and a removable battery pack that lasts for about 30 barbeques.
Also Read: Beefer Grills Your Food at 800 Degrees Celsius
When we compare it with conventional BBQ grills that don't include a built-in place to light up charcoal, the vaustil Primero grill tops the list in terms of features and user-friendliness. The reputation of these grills is evident from the success of their Kickstarter campaign that achieved its $30,000 funding goal in just 20 hours.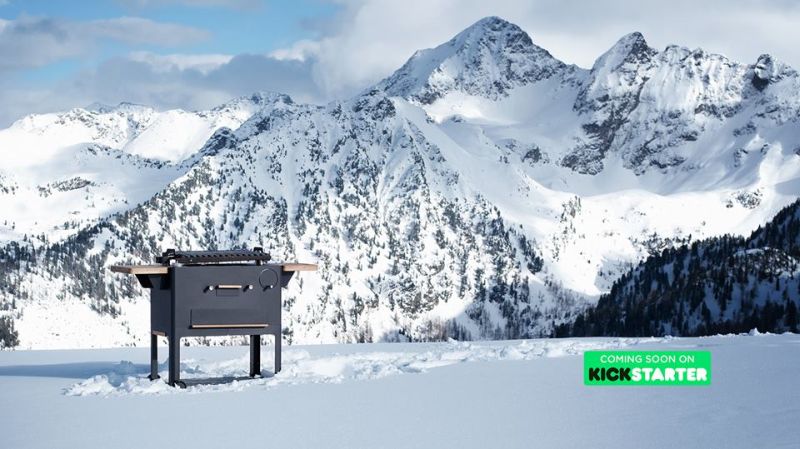 If you also want to have this one sitting in your backyard, pledge as low as €890 (~$1,050) for the basic version and €1,090 (~$1,290) for the smart version and wait until vaustil ships it to your doorstep.