Kitchen is an awesome place to prepare and experiment with several dishes, just to please your taste buds. However, all delicious meals come at a cost of separate cooking appliance for every different meal that you cook. To avoid a kitchen loaded with unnecessary appliances of various shapes and sizes, the latest smartphone-controlled Cooc countertop slow cooker is introduced by New York-based startup, Impel Studio.
This single device has ability to to steam, saute, roast, broil, etc., which means you don't require extra utensils for cooking different meals. The Cooc boasts a removable double walled pot along with induction heated cooking base. Its hi-end cooking base supports Wi-Fi connectivity to connect the device with its smartphone app, which further supports both Android and iOS interfaces. The app also contains numerous recipes and cooking programs to help you create variety of meals. So, now you can easily control the device from any corner of your home to cook any dish.
However, the appliance can also be accessed directly through its touchpad and OLED graphic display. With this one unit, you can now master in cooking different dishes without any hassle. But sadly you have to wait for its commercial launch, we're not certain about its availability and price as of now.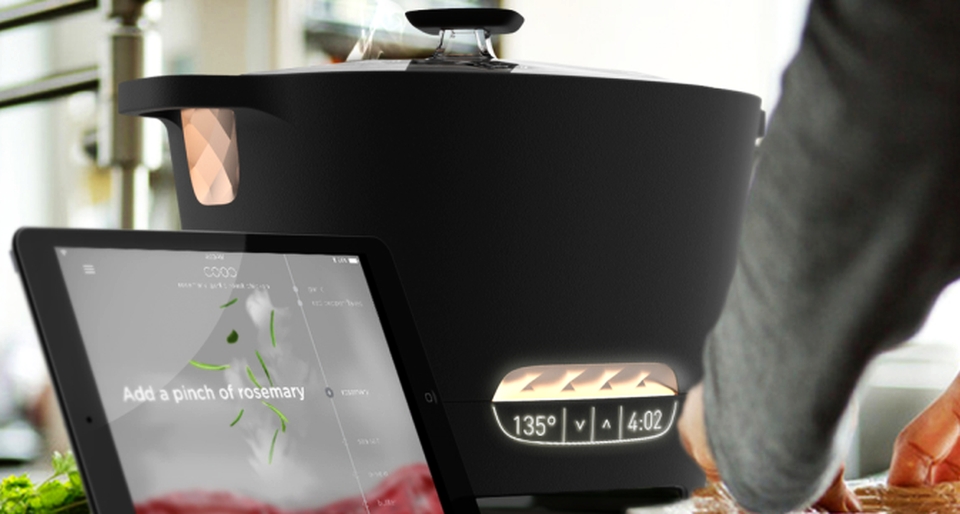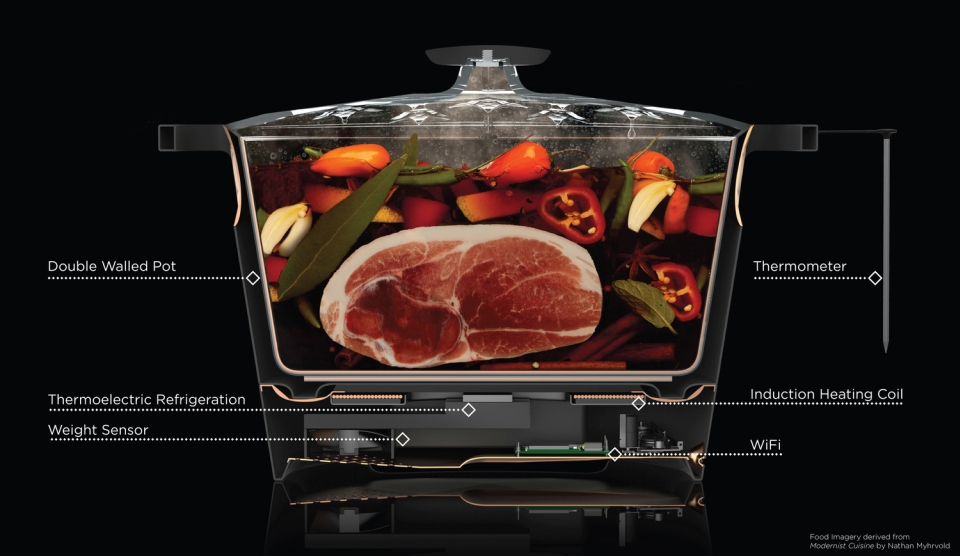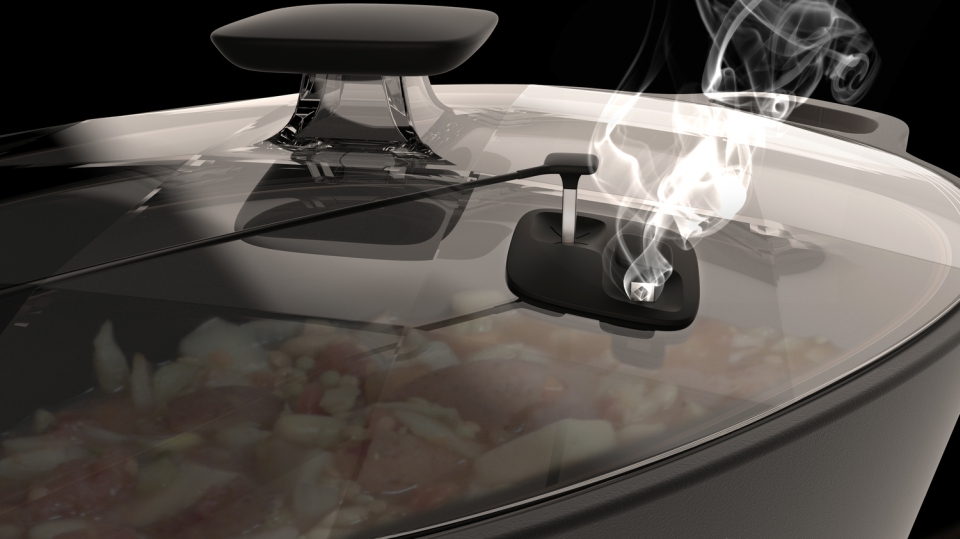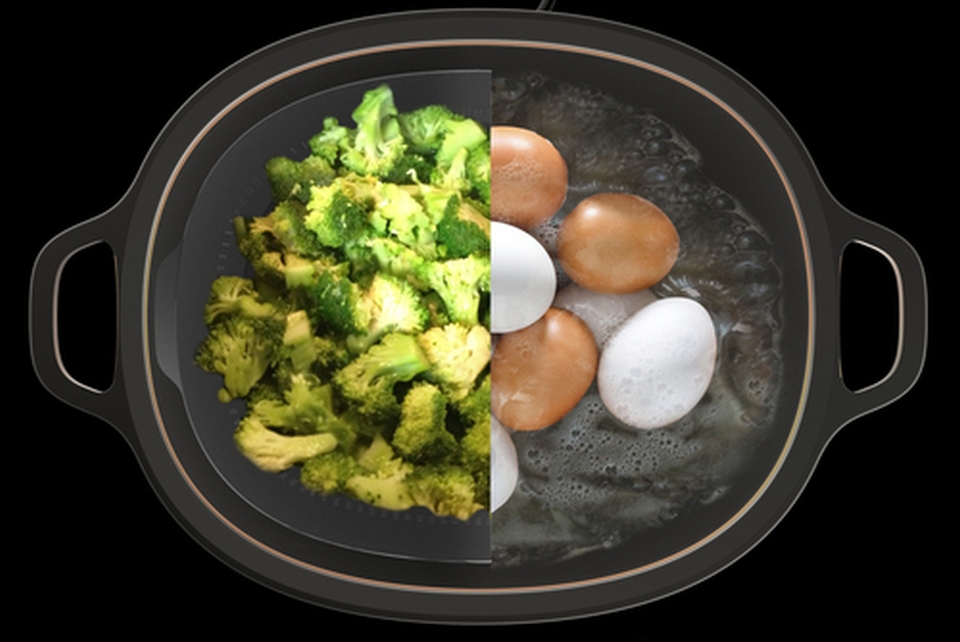 Credit: CoolHunting