Gary Taylor, the owner at Birmingham-based furniture company Babeek, has created the world's first smart cot with built-in iPad, and its called the Florence. This British dad came up with the idea when he struggled to put his nine-month-old baby to sleep. The iPad, he says, plays soothing white noise and makes life easier for parents who have a tough time putting their babies to sleep. This smart cot, handcrafted in solid wood, has a tablet dock and offers plenty of space for a baby to sleep and play. It also includes two drawers underneath the bed for storage.
Babies today are getting in touch with smart devices such as smartphones and tablets right after their birth. So, using them at an early age is becoming a norm. Even Taylor found that the only way to get his daughter Graysie to sleep was by playing her white noise on his phone. That's why he decided to create this tech-savvy baby cot that costs a whopping £2,000.
The Smart Cot SparksOnline Backlash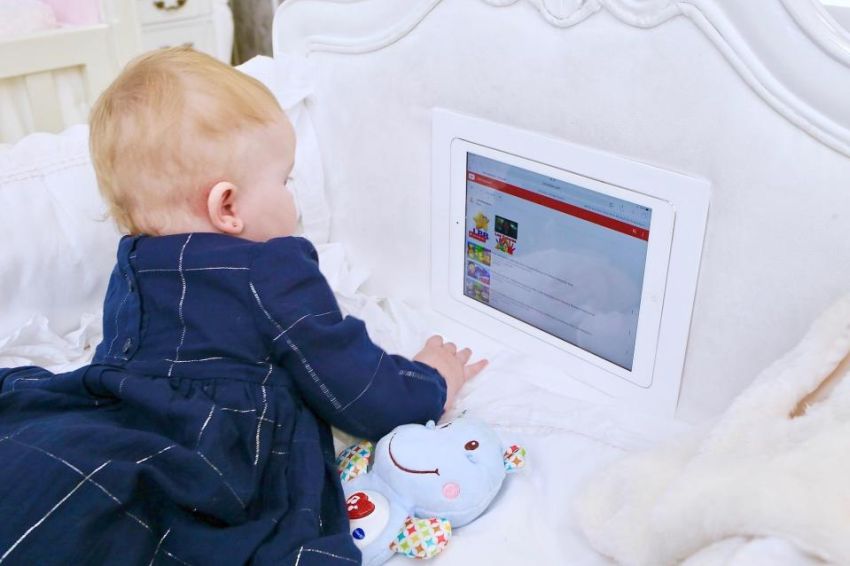 While the idea seemed interesting to a select few, it hasn't gone down well with most psychologist and parents. A number of mums and dads have tweeted against this cot that seems to be branding unhealthy and lazy parenting.
In response to the cot with built-in iPad, James Pollard tweeted: "I won't allow my 5 and 10-year-old a TV in their room. Bedrooms are for sleep as children. They need a place of serenity and peace to allow them to rest, without it, they'll struggle to function in daily life. Tech is everywhere, IPad in a cot is unhealthy and lazy parenting."
Another mum who's not impressed by this idea is Rebecca Kenyon, she tweeted: "Crazy! iPad in a cot?! We use a MyHummy Bear that plays white noise overnight and works wonders!"
Furthermore, Josie Lewis added: "The cot with the iPad is simply disgusting… The company should be banned from making this. It's all about making money and NOT about your child's welfare."
Babeek Team Explains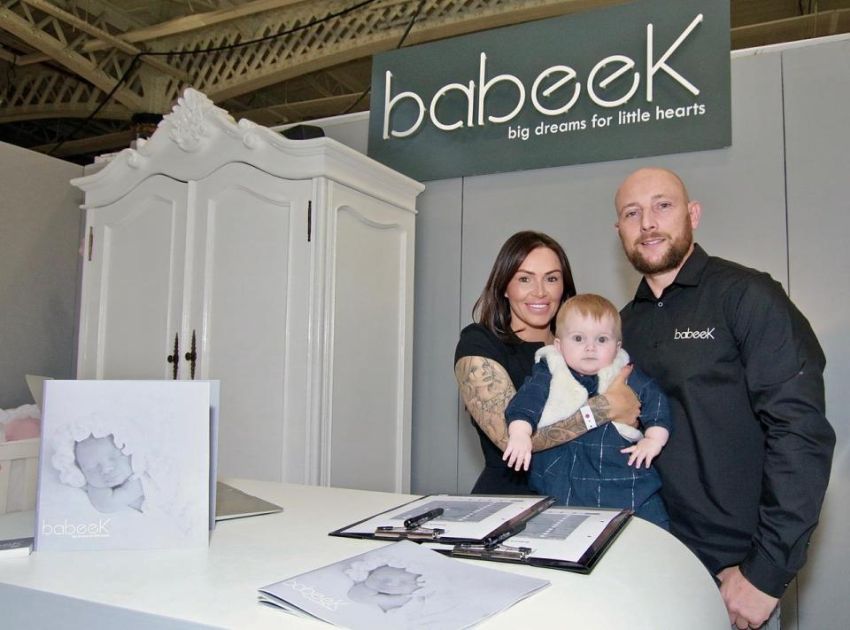 Graysie's godmother Charlotte Rolinson, who also works with Taylor at Babeek, explains, 'we live a tech world, so, this sort of innovation was going to happen someday.'
Rolinson said,
There are already prams with spaces for tablets, so why not cots? We know people are saying babies can get addicted to screen time but we're not suggesting you plonk your child in their cot with the iPad 24/7 or for parents to stop reading and singing their children to sleep. It's about everything in moderation. Parents are in control of their iPad so it's up to them to decide how to use it in the cot.
There are people for the Smart Cot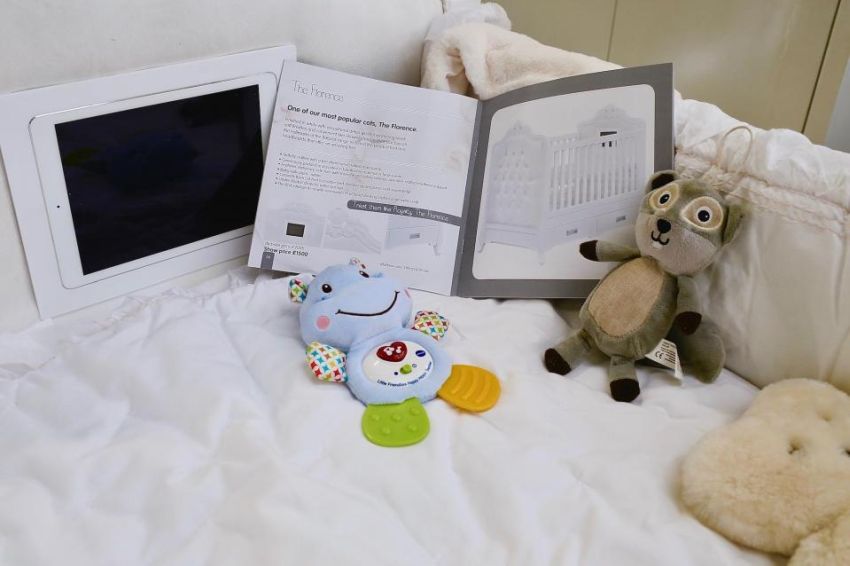 There are many parents who are appreciating this nifty change in the cot. They feel it will allow parents to play music for the baby or Facetime with her when they are at work. And, most importantly, it can work as a baby monitor as well.
The Motherhood Group posted on Instagram:

Personally I think it's brilliant! Can I take two, please? I wouldn't use it 24/7, but I think if I quickly want to use the bathroom or answer an important phone call, I'll put my daughter in the cot with the inbuilt iPad for her to watch an educational (or fun) show – that should keep her entertained!
What do you think about this smart baby cot with an iPad? Would you like to buy it for your child or not? Do share your thoughts below.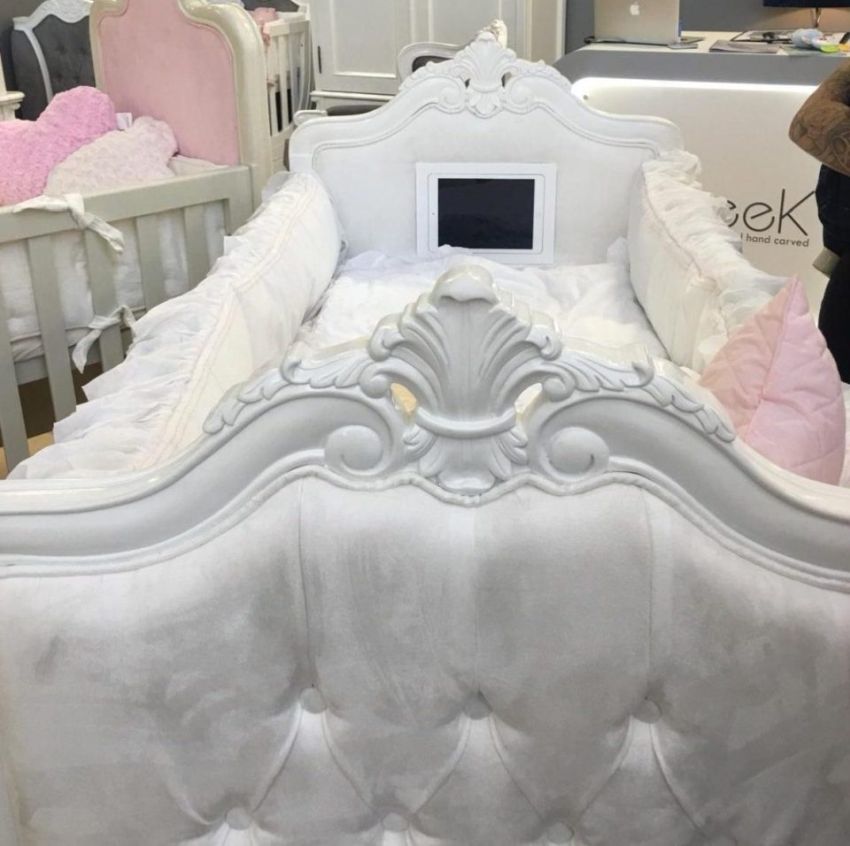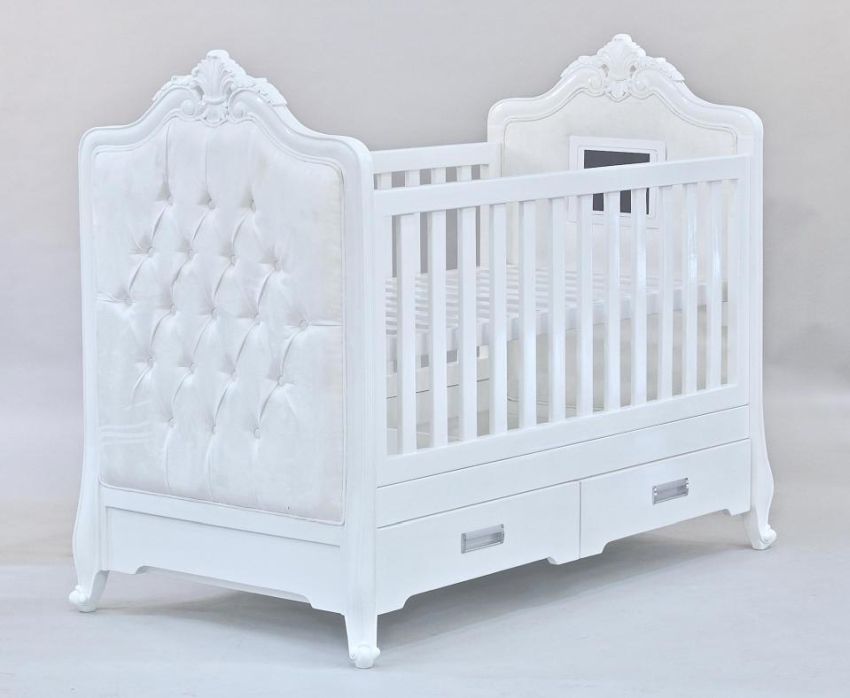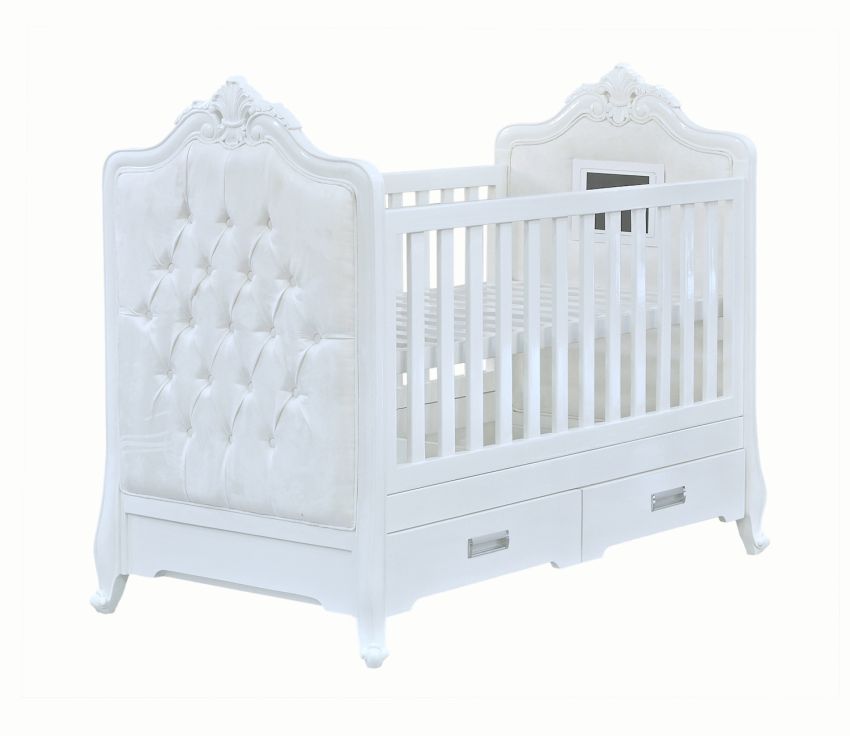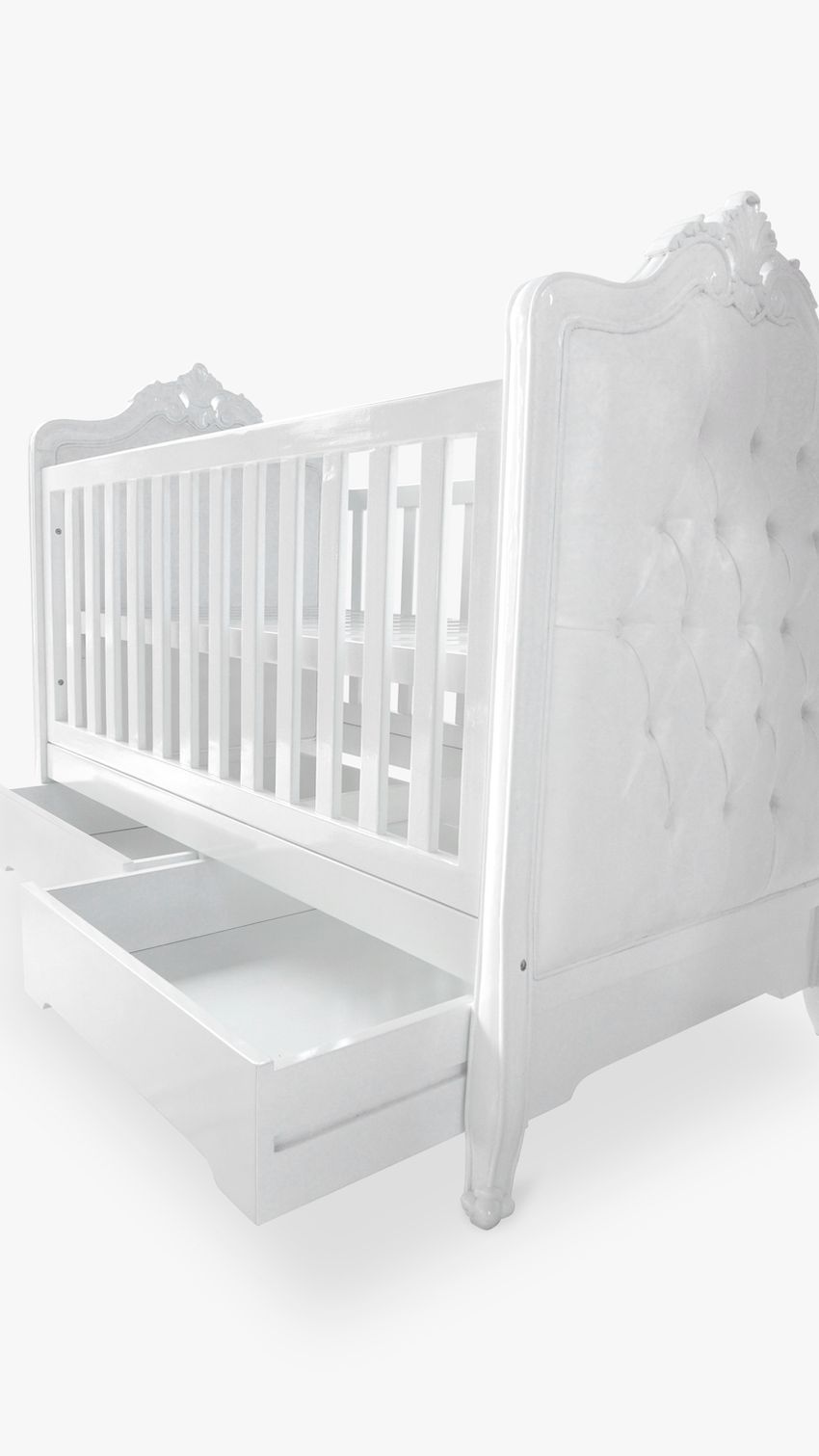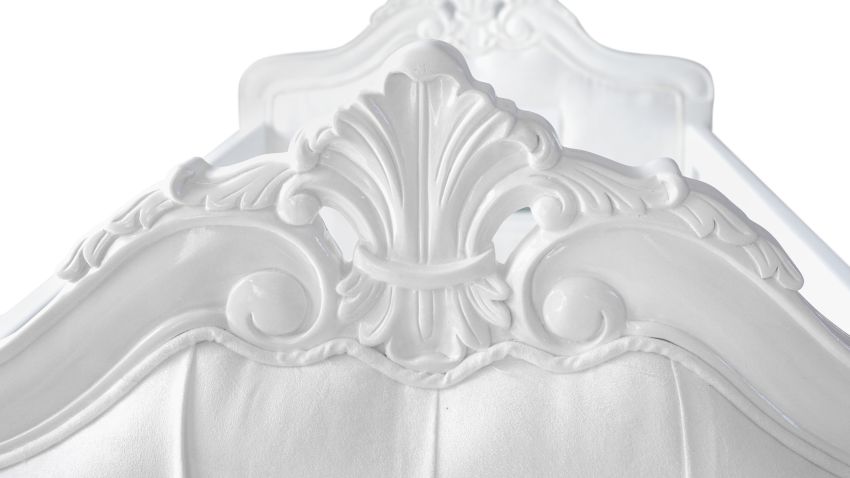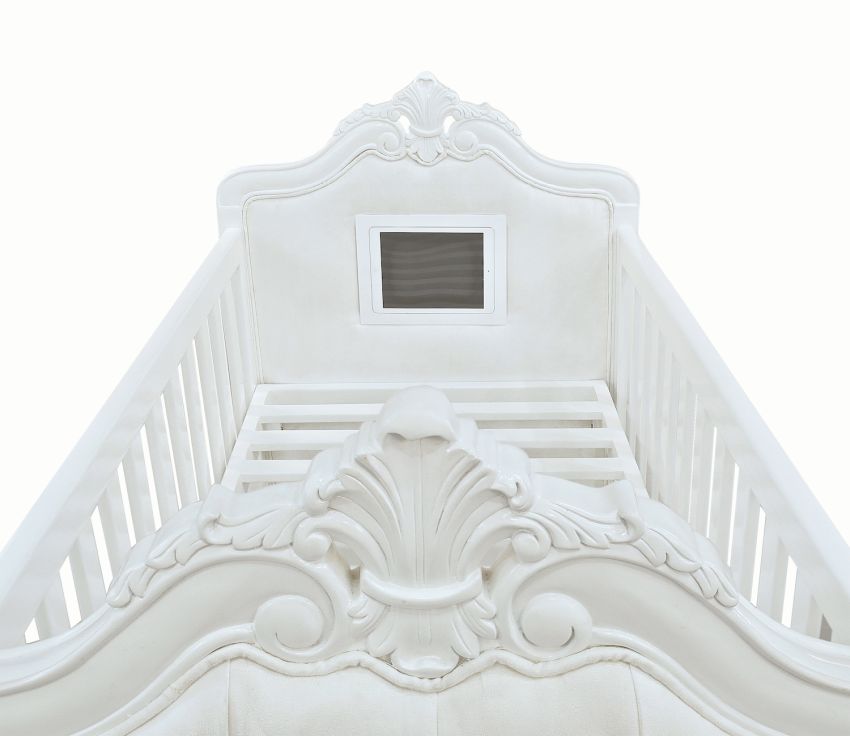 Via: Mirror/CoventryLive