In a grave situation, where half of the world is working from home and relinquishing all the comforts to sit in front of a computer screen all day long; peace of mind is the only thing that matters the most. When the chips are down, what determines peace of mind is a good fragrance.
Odors are much stronger than words and possess the power to stay firm and affirmative when your back is pushed against the wall. To feel the aura of positivity and embrace the aromatic smell, is how you deal with a crisis situation. Italian brands Poltrona Frau and Acqua di Parma have collaborated together to bring a home diffuser and its more than a normal offering.
AIROUND Home Diffuser and its fragrance not only uplift your mood but also let you stay relaxed. In addition, it also improves the feeling of calmness and lets you stay focused. Designed by  Stine Gam and Enrico Fratesi, the home diffuser constitutes a body and an exterior.
The diffuser looks really lavish and very pleasing to the eye. The body aka diffuser comes with technological advancement, while the exterior covering is made of two leather discs from Poltrona Frau, which is hand-stitched. The leather is available in four different colors and is 24cm in diameter.
As far as the technical features are concerned, the diffuser can hold up to three fragrances at once: Milano, Buongiorno and Luce di Colonia. The diffuser automatically releases the scent. Not just this, one can also operate the diffuser through a phone app when not at home.
Also Read: Inno Foldable Fan has Built-in Lights and an Aroma Diffuser
The application allows you to conduct the diffusion of the scents choosing the density and the type of aroma. Moreover, a car diffuser is also available in the same round leather casing but is smaller in size. It can easily be attached to car ventilation and you get to start your day sweet aroma.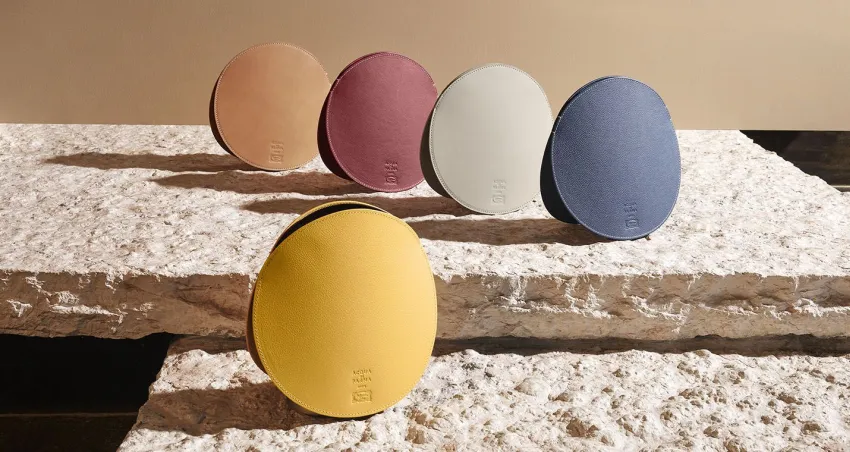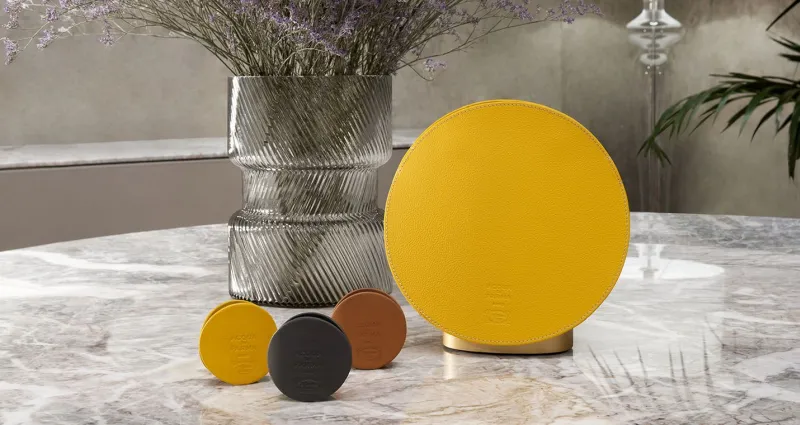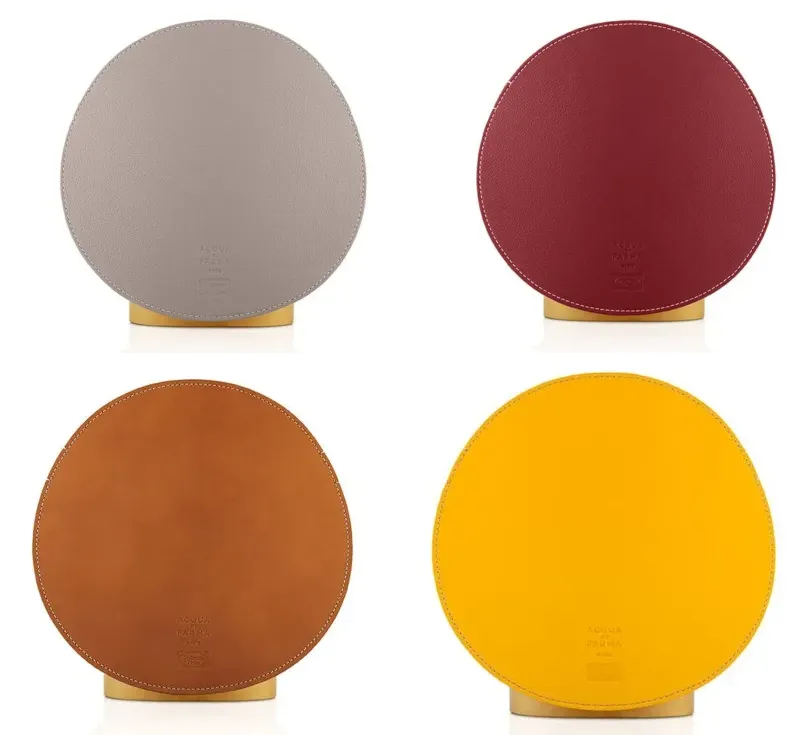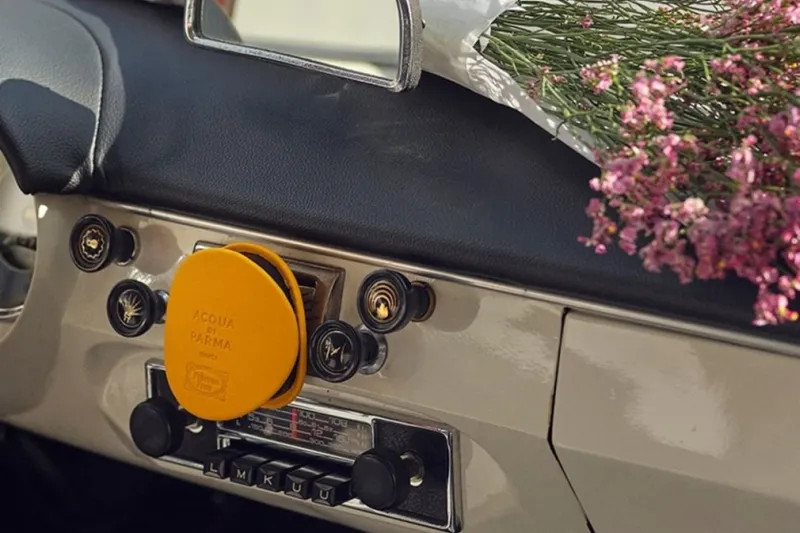 Via: Wallpaper