Last week, we acquainted you with the world's first smart cognac bottle by Remy Martin. But there are enormous amount of wine lovers across the globe, which are also concern about quality of wine they are receiving. Although Americans don't worry too much about wine counterfeiting, as there's no international wine company, but with increasing black wine market in China- wine drinkers over there often worry about quality of their wine even in the finest bottles.
To fight the counterfeiting problem, Chinese-owned winery Ferngrove Wine Group is the first wine brand to unveil smart wine bottles with NFC (Near Field Communication) technology. These smart bottles come with a thin, flexible label integrated with NFC tag, unlike Remy Martin smart connected bottles that has NFC tags equipped into the cap.
These hi-end NFC sensors can easily detect whether the bottle has been opened. The smart bottle's companion app allows you smartphone to sync with it and verify yourself the authenticity of wine inside. What makes these electronic tags more secure than the traditional barcode is that it cannot be duplicated and it can be read even if broken.
Besides protecting the customers from unauthenticated winery, the technology can also communicate with them. This is because Ferngrove could send messages as well as promotional offers to customers, who used their smartphones to read the tags. These smart bottles with electronic labels have been released at Mobile World Congress Shanghai 2015.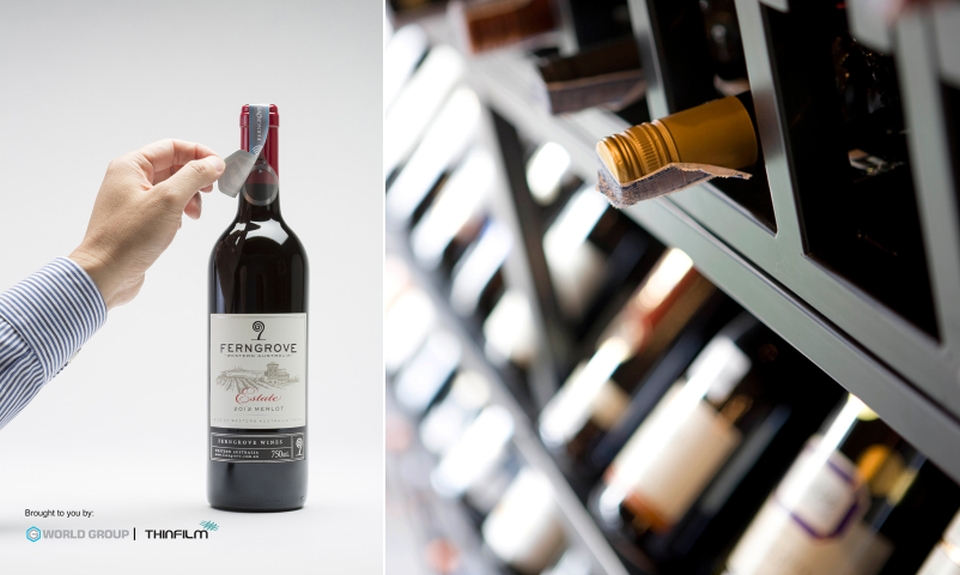 Via: BusinessWire