Bero is a smart lamp created by the NYLLILI studio. The specialty of this smart lamp is, it can express variety of colors using a dedicated mobile app and sensor. Nyllili draws inspiration for its design through fictional characters. Bero is a character inspired by a story from Jinna world. In this story, Bero is a spirit of light that protects plants and animals in the forest and watches over sleepless children.
Bero smart lamp is quite like Aladdin's magical lamp. Aladdin lamp had to be rubbed to make a wish come true and Bero needs to be knocked on the head twice to see its magic.
Bero has sensor that analyzes specific values of your knocks to turn the light ON or OFF. It's a functional and decorative smart lamp. Bero when used as an alarm clock, will wake you up with soft brimming lights instead of an annoying alarm.
Nyllili has created two models for the Bero – a big Bero and a mini Bero, both featuring different characteristics.
Big Bero features RGB LED lights and weighs 1 kg. The cute table lamp is made from clean plastic and it syncs with your phone via Bluetooth 4.0 to let you toggle between 160,000 color choices to choose one to reflect your mood. Big Bero features five lights of nature inside. Its compatible with both iOS and Android.
You can also feel the heartbeat of Bero by touching its heartbeat button. It can change colors with quick shake of the smartphone.
Mini Bero features a special function that automatically turns off light, an hour after you fall asleep. It has white LED and it weighs 300g. It's portable and handy and works on a battery, so you can take it to the outdoors on a fishing, camping and climbing spree. This cute hippo-shaped lamp is pretty similar to Gloria in the movie Madagascar.
Nyllili has launched a Kickstarter campaign for Bero. The design studio is raising HK$350,000. If successfully funded, the lamps will begin shipping in October 2017.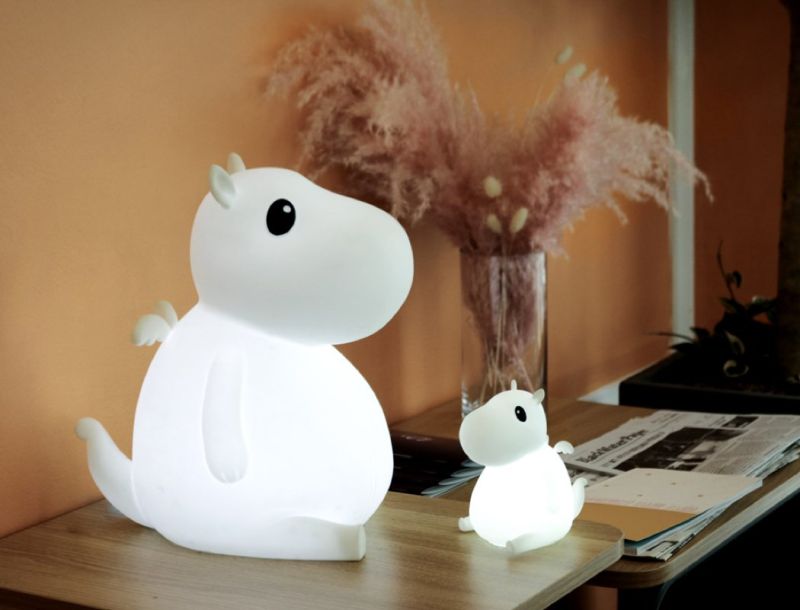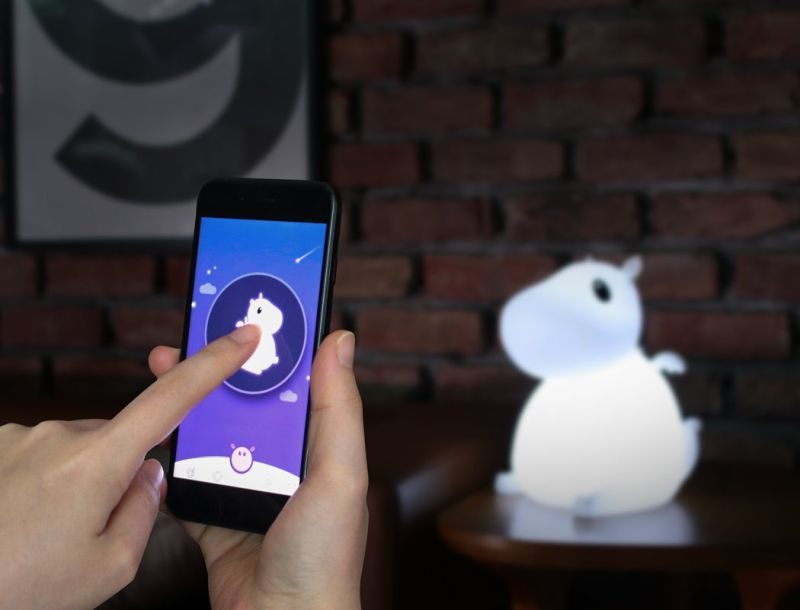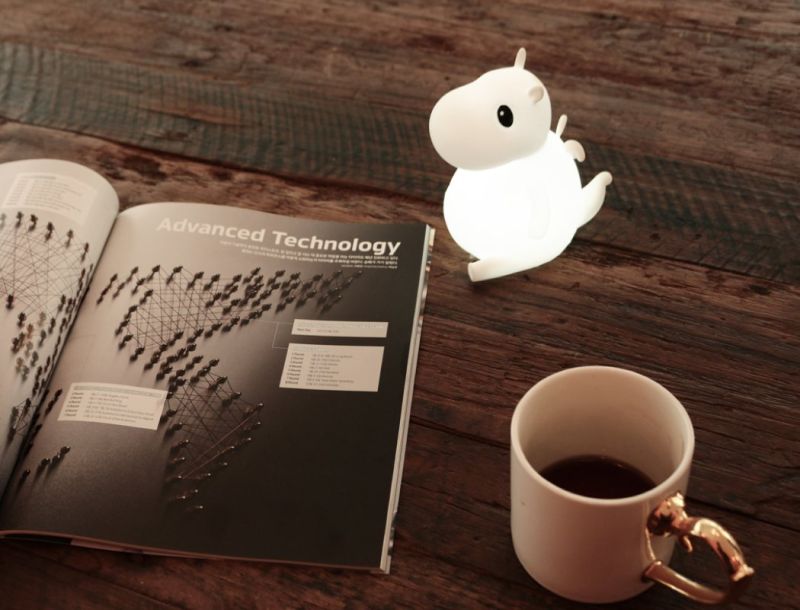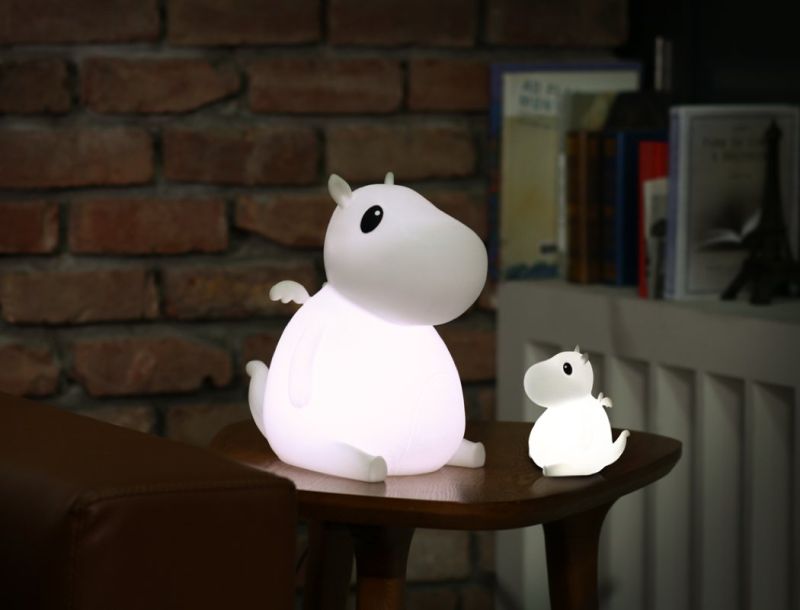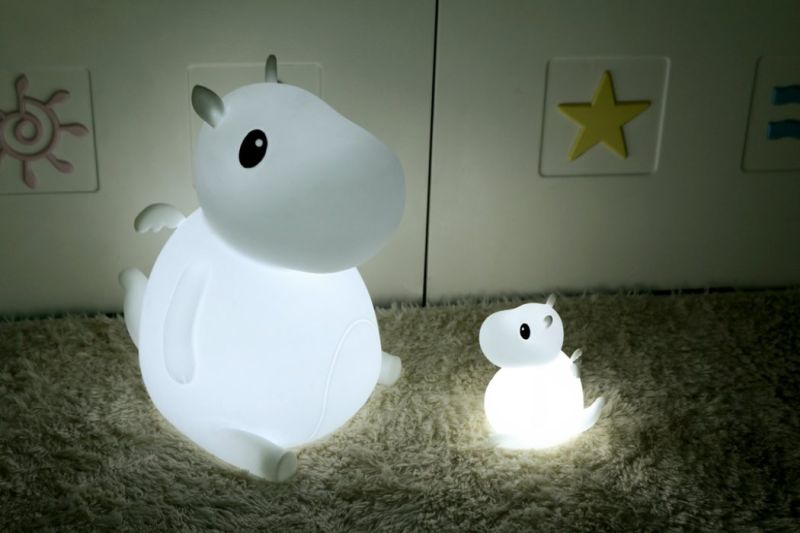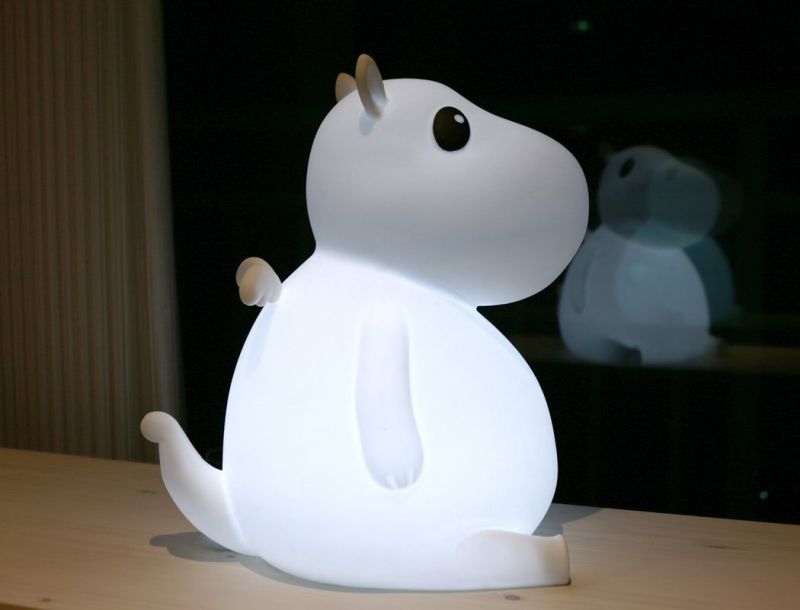 Via: YankoDesign