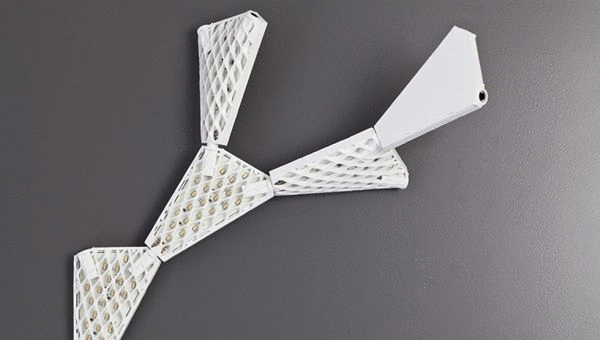 Installing a modular lighting system in your home offers you the flexibility of changing the appearance of the room to your taste and requirement. You can design your own lighting patterns using a few or many modules collectively to create an altogether new lighting structure to match the décor. So, if you are looking to add a modular lighting system in your home, then you must consider the modular Dragon chandelier, which changes shape and offers endless possibilities to decorate your living space while emitting a crisp radiant glow.
We cannot display this gallery
The Dragon chandelier is a simple modular lighting unit designed by Italy-based studio Digital Habits. It grows like a fractal by connecting various modules. Upto 256 modules can be connected at a time to form a beautiful lighting sculpture. Each module is designed in a triangular geometry, including LED bulbs to diffuse a subtle glow. You can easily control the modules through a simple smartphone app, which automatically synchronizes with the selected layout, type and arrangement of the modules. It also offers six different light effects to set the ambient mood.
You can either fix the modules on the wall or suspend from the ceiling as a pendant to form different shapes and sizes. The Dragon chandelier was unveiled at the Milan Furniture Fair 2014.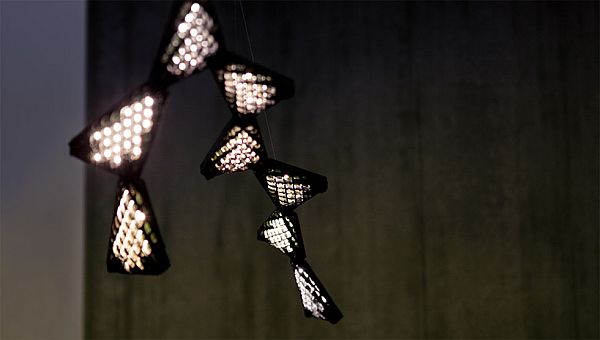 Via: DigitalHabits