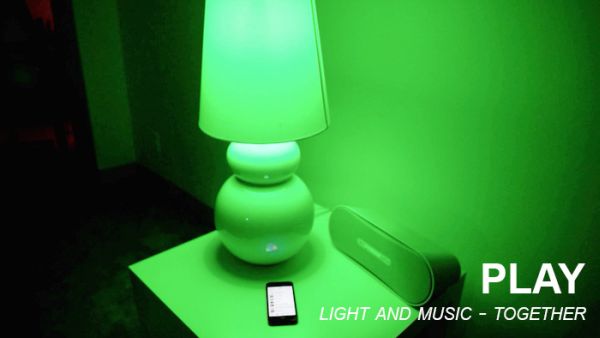 The MIT spinoff Belleds Technologies from Cambridge has recently launched the Smart Q Station that syncs smart bulbs with your favorite music. The Q station is not exactly a music system, in fact it is like an audio jack with built-in Wi-Fi router. The router comes with a free downloadable mobile app that can be connected to any Android or iOS smartphones and tablets to play your favorite music any time. You may be thinking how is it different from conventional routers? Well, the difference is that this router cues up the customizable LED bulbs for a personalized light show based on the music.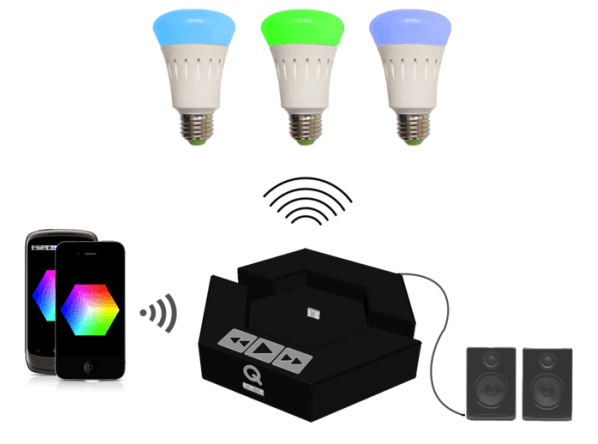 The customization of the light effects can be easily done through its mobile app, you can even share the customized lighting show with your friends. Moreover, you can even set up the bulbs to respond to your mobile features like alarms and incoming phone calls, text messages or emails. It works by attaching an audio jack from the router to stereo speakers, after that you just have to play music and change light effects from your smartphone using its app.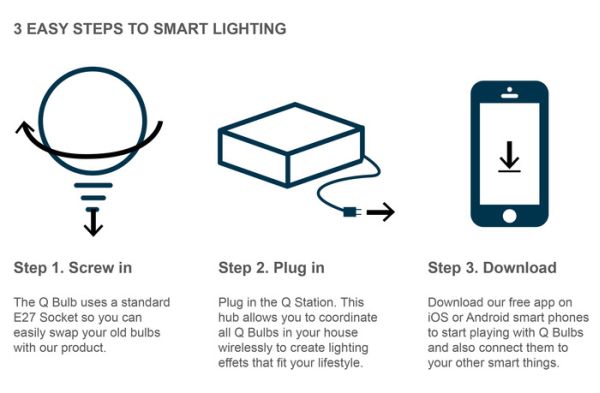 MIT spinoff Belleds Technologies says,
The Q name is derived from the system's Q Station router, which allows you to both create a Q (queue) of music and send lighting Qs (cues) from the same smartphone app.
The standard sized E27 sockets are used in the Q bulbs so that you can fix them easily onto lamps or switch them with other lighting fixtures in your home. All Q bulbs can wirelessly connect with each other and displays your selected lighting effect via mobile app to transform your room completely into a discotheque. You can use this smartphone-controlled Q Station in your next house party to light up your home as well as mood while dancing.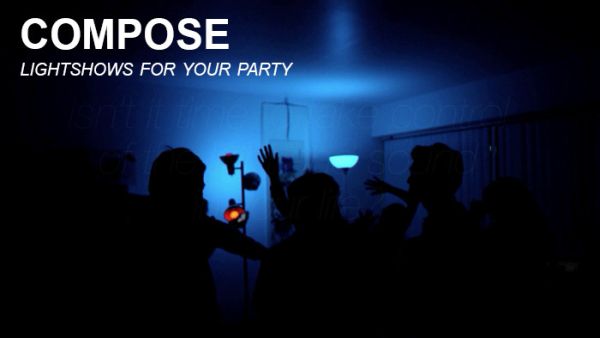 Currently, the Q Station is on a crowd funding site Kickstarter to raise an amount of $100,000. On pre-ordering it you may get the entire kit for $99 including three Q light bulbs and a base station to connect with speakers.