Do you often feel annoyed when your food get cold on dining table while waiting for your spouse or any other family member? You'll never face the problem again if you have the SmartSlab Table by SapienStone. Made from ceramic-topped material from Iris Ceramica group, the connected contemporary table is designed to keep your food warm and drinks cool simultaneously when you chit-chat with friends and family during meal time.
The intelligent kitchen table also doubles up as a cooking surface, allowing the users to prepare food while interacting with friends. The areas that keep the food warm can reach up to 42-degrees-Celsius, whereas areas to cool down drinks can reach minus 5-degrees-Celsius. However, both these cooling and warming areas are safe to touch without burning/freezing your fingertips.
Measuring 3 x 1.5-meters, the table is large enough to serve as a dining table and be a comfortable kitchen counter for preparing ingredients and cooking different meals. There are two inductive cooking elements, eight heating elements, and five heat-transfer cooling elements.. Furthermore, its LED touch interface allows you to monitor different functions of these elements with a simple touch. Using its companion mobile all, you can even use your smartphone for controlling the given cooking, cooling and heating elements.
If you're thinking the table is only capable of heating, cooling and cooking food, that's not all. The smart piece of furniture has more to offer. The interactive kitchen table is also integrated with certain slots that can charge up your smartphone. This means it allows you to be in touch with your social circle online even when you're preparing or enjoying your meal.
It is a must-have kitchen slab in futuristic smart homes. SmartSlab will not only keep your food and drinks at appropriate temperature, but will also help you maintain your social interaction.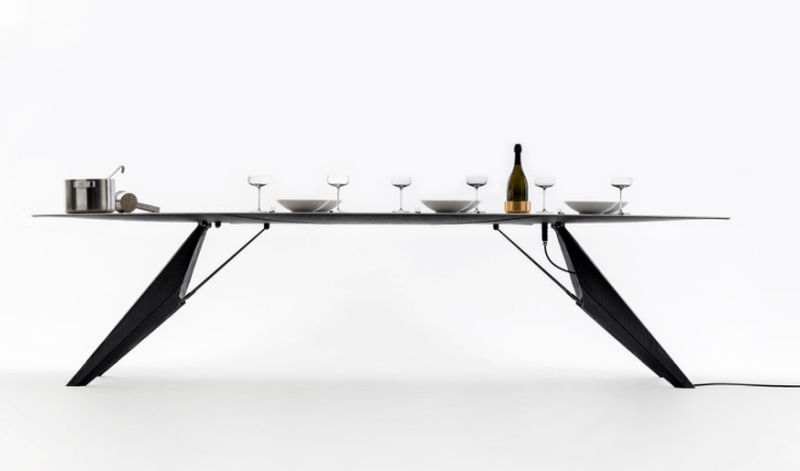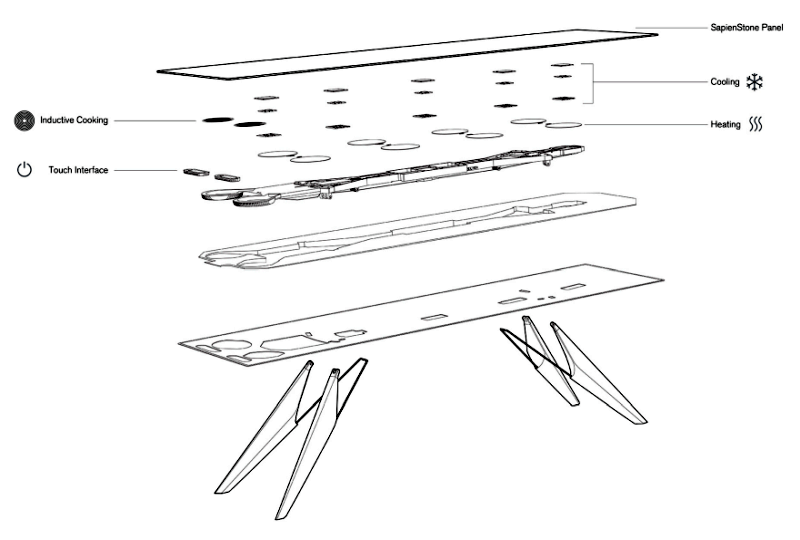 Via: Dezeen