Collaboration between Snaidero and Pininfarina has always proved beneficial for people who love to decorate their homes with innovative and functional designs. This time again, will and determination of the Italian design house to create new and innovative designs has resulted into origin of an object of beauty. Unveiled at Eurocucina 2016, the Aria is a nature-inspired kitchen prototype that takes cue from minimalism.
The kitchen is made from carbon fiber and blends both cutting-edge technology and design in one. While the main structure comprises of central base with a wing-like structure that intersects with the countertop, the extended structure elevates on top of the kitchen to create an additional storage space for utensils and plates.
Finished with a circle of white LED lights on the inner ring of the extended arch, the loop is made from polycarbonate using a prototyping method based on 3D printing technology. Designed as a central character for the project, the lighting system gives users freedom to control intensity of light and temperature according to requirement.
The design house has made use of marine craft technology to furnish cabinet doors with special polysil coating to make them dirt, scratch and fingerprints resistant. This is for the first time polysil coating is used to furnish kitchen units. Currently, Aria is in prototype phase, the company is contemplating to launch it soon.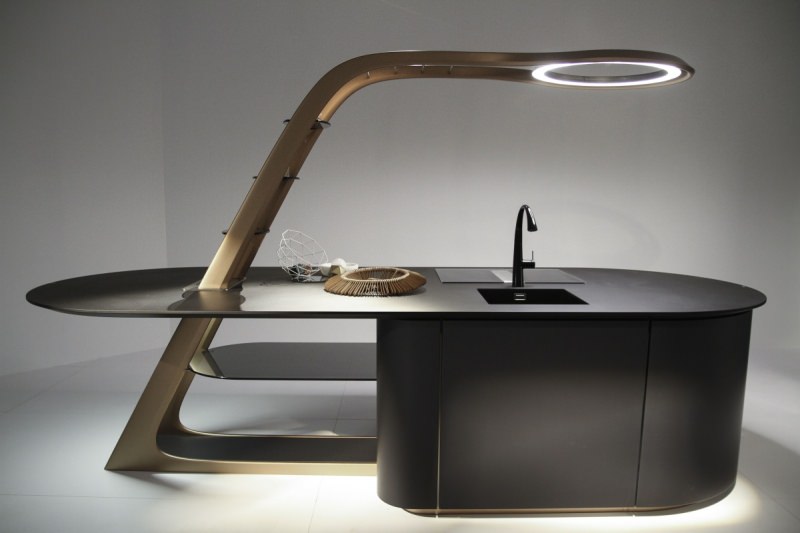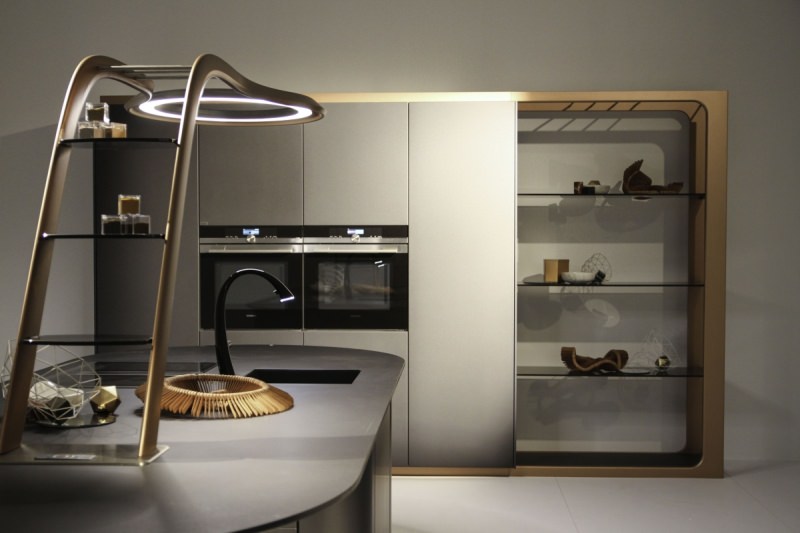 Via: LuxuriaLifestyle