We have already been enticed before with Snarkitecture's Gothic-like Slice ping pong table. And, now their fascination with the abstract form has once again taken precedence with the laconically named Shelve. The design, as its christening suggests – comprises of various shelves that are cantilevered from the wall. Hand crafted from lacquered wood and fiberglass, these shelving components exhibit rough textured forms on their side (extending to the bottom), while their upper sections have smooth top surfaces for keeping your decor oriented accessories.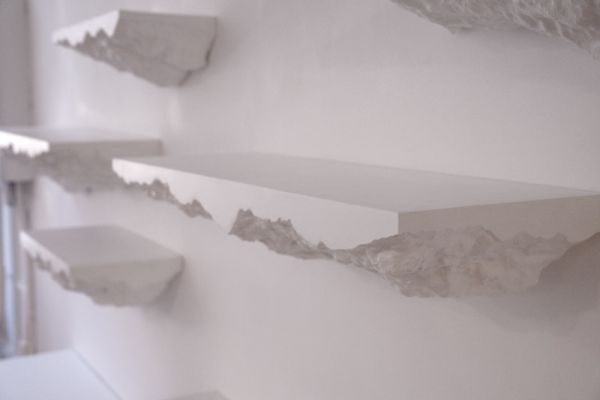 According to the New York based designers –
Shelve is an excavated slab cantilevered from a wall. The smooth top surface of the rectilinear volume extends outward before its sides dissolve into the textured form of the underside. Shelve can be installed individually or in multiple to create a larger architectural environment.
This installation process is actually quite easy, as the Shelve set comes with hidden wall cleats for the 'attachments'. Finally, coming to the commercial side of affairs, each piece can be made to order with a lead time of around 6 weeks. For more details in stock availability, please send your mails to [email protected].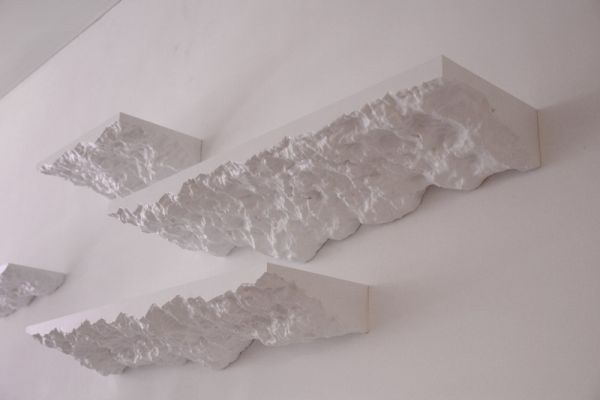 Price – $450
Via: Snarkitecture