Norwegian architecture firm Snøhetta has released designs Europe's very first underwater restaurant to be built at the southernmost point of the Norwegian coastline by the village of Båly. Dubbed as Under, the project aims to build a slanting concrete structure with a massive 36-foot wide acrylic window at the level of the seabed to view the ocean life while having champagne with your family or friends. Building houses under the sea, which is usually termed as underwater architecture is in fact the future of human habitation.
This underwater restaurant will sit directly on the seabed five meters below the surface, and will consist of thick concrete walls designed to withstand the varying sea conditions. This sleek and streamlined monolith structure will be half-submerged in water, and the coarse surface above the sea will invite mussels to cling on, so that over time it looks like an artificial mussel reef that not only rinses the sea, but also attracts more marine life naturally.
Furthermore, the entrance and façade are clad in untreated, locally sourced oak that will eventually fade into grayish tones, matching with the raw concrete. All the materials used in the project are chosen not only for aesthetics but also for sustainable characteristics and ability to create a cozy indoor climate.
Also Read: Space Needle all set to treat daredevil diners with glass floor restaurant
The restaurant area can comfortably accommodate up to hundred guests who can enjoy drinks or food with an amazing view of the flourishing wildlife from the panoramic acrylic window. The muted lighting (on the inside of the restaurant and installed on the seabed) will help stage the changing marine life. Snøhetta is starting the construction work in February 2018 and the restaurant is expected to be completed by early 2019.
Other than the restaurant, it will also be used as a marine biology research center for interdisciplinary research teams studying marine biology and fish behavior. The teams of researchers will also help to create optimal conditions on the seabed, so that different aquatic species can thrive in proximity to the restaurant.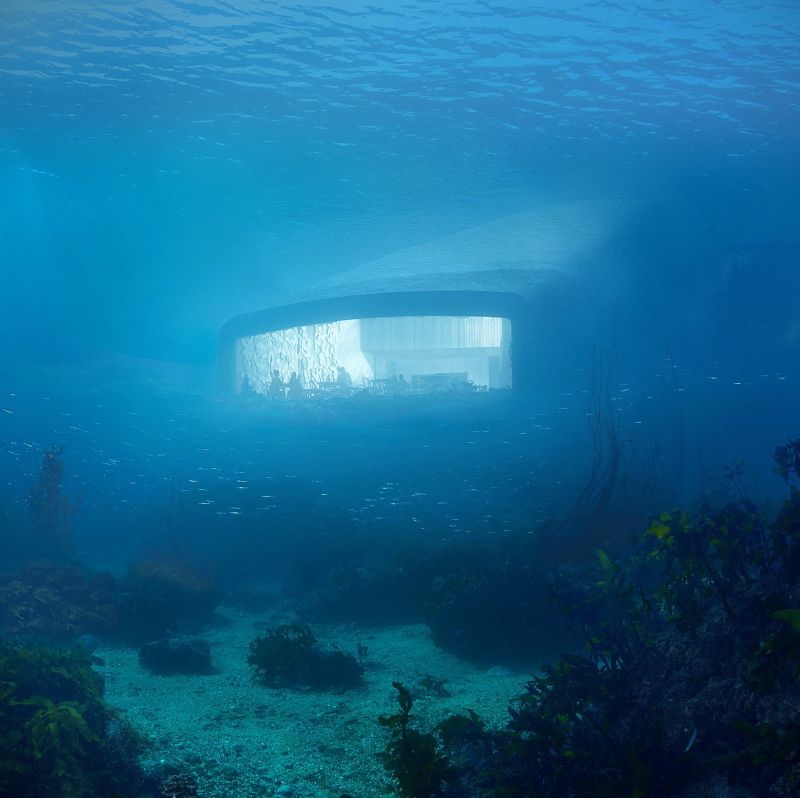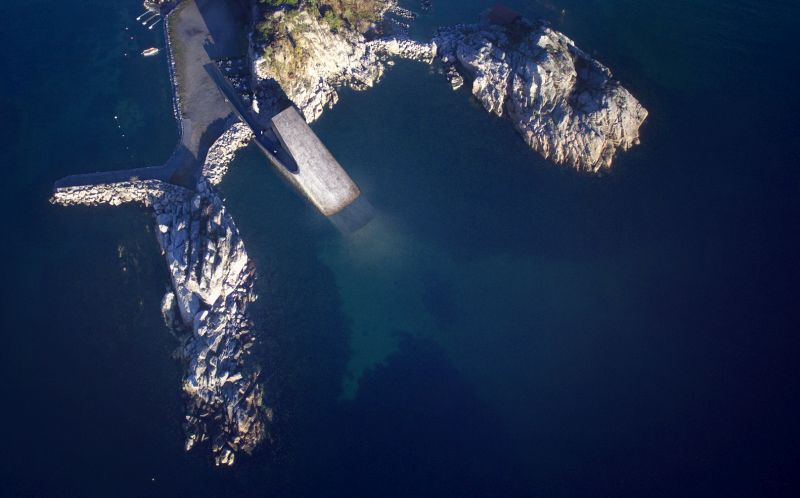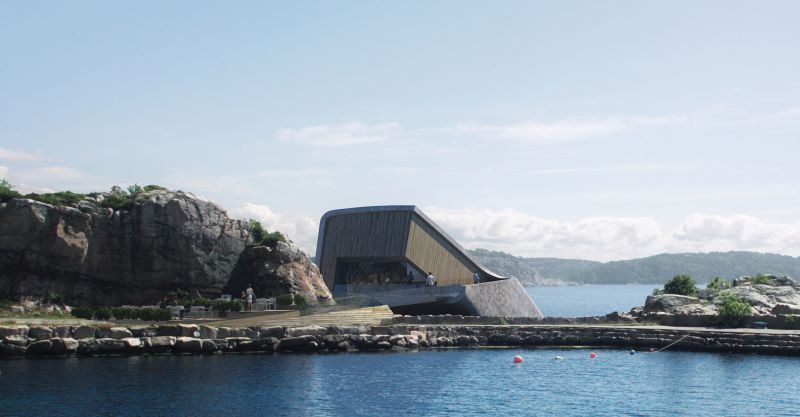 Via: CNN