Designer Tom Kundig of Olson Kundig Architects has built a small two-story cabin in about 350-square feet area near hot springs of Olympic Peninsula in northwest Washington. It is designed for a client who usually fly-fishes on the Olympic Peninsula who wanted a low-maintenance shelter for himself and his wife. The entire structure rests on four stainless steel stilts, which raise the shelter off the ground to prevent it from occasional flood in the nearby river.
Majority of the building components were prefabricated offsite and then assembled together on this location to avoid construction wastage and reduce impact on surrounding landscape. The exterior of the building is made of unfinished mild steel and structurally insulated panels (SIP) with four steel columns bolstering the entire structure firmly. The outer steel shutter can be used to enclose the entire building, to provide extra security when owner is out on a vacation for long.
Interior of the house is completely lined with wood from floor to ceiling for a warm environment. The lower level of the cabin includes an entryway, a kitchen and a dining area, whereas the upper compartment has an open sleeping loft that is accessed by a wooden ladder. There is also a cantilevered steel deck, which on extending provides an amazing views of the river and forest surrounding the cabin.
Sol Duc Cabin nestled in middle of lush green environment is recently announced as one of the ten recipients of the American Institute of Architects' 2014 Housing Awards (AIA) for its low maintenance and virtually indestructible design.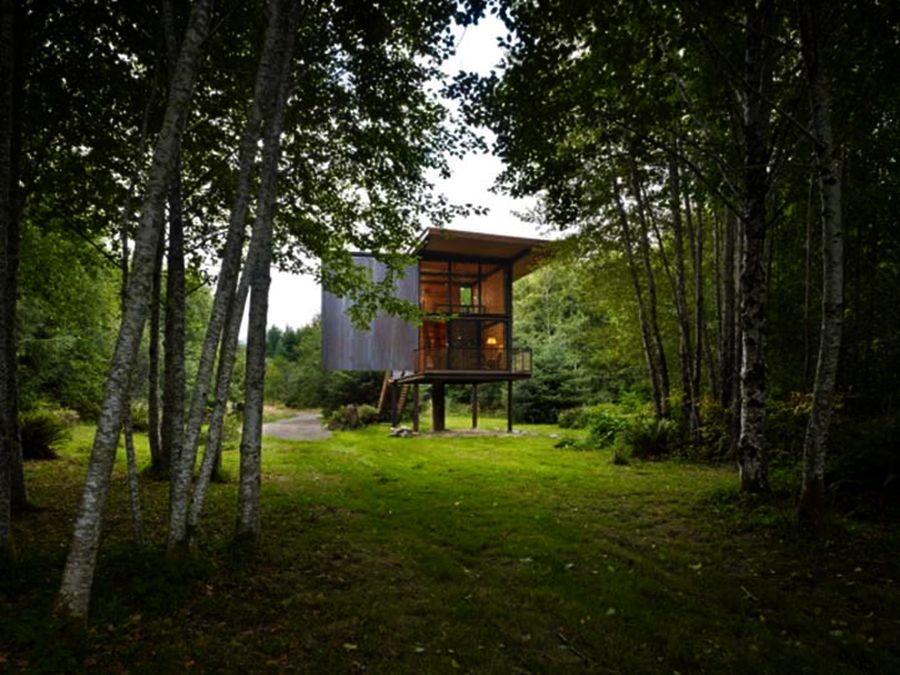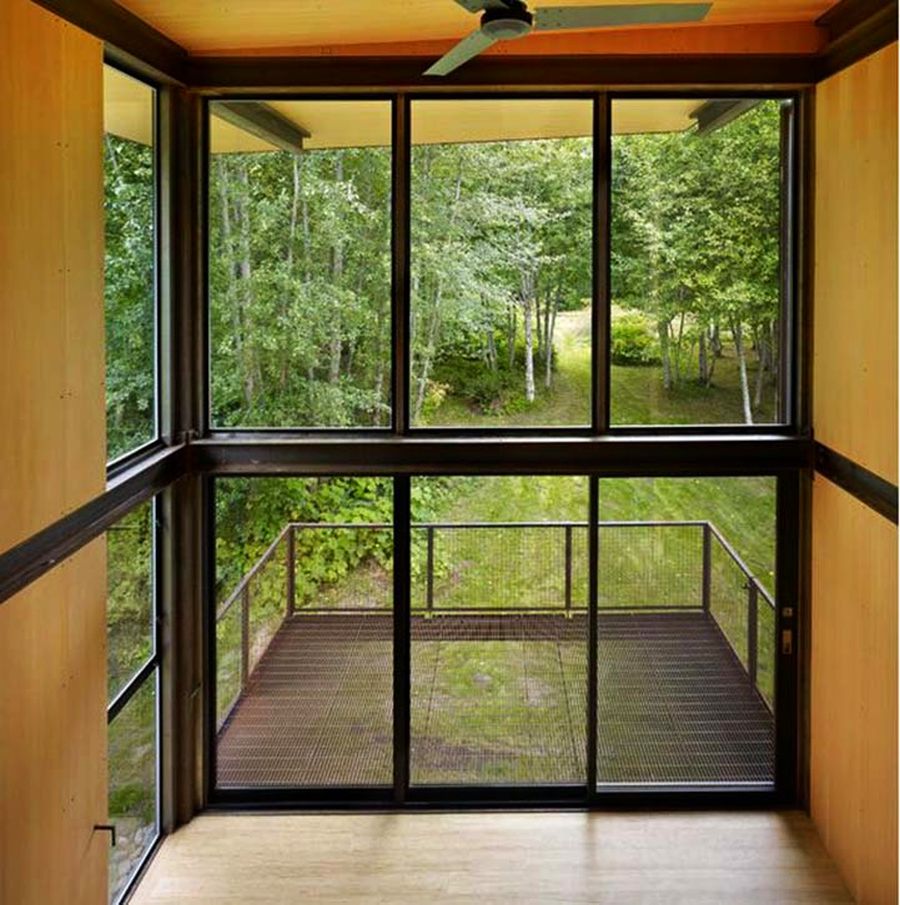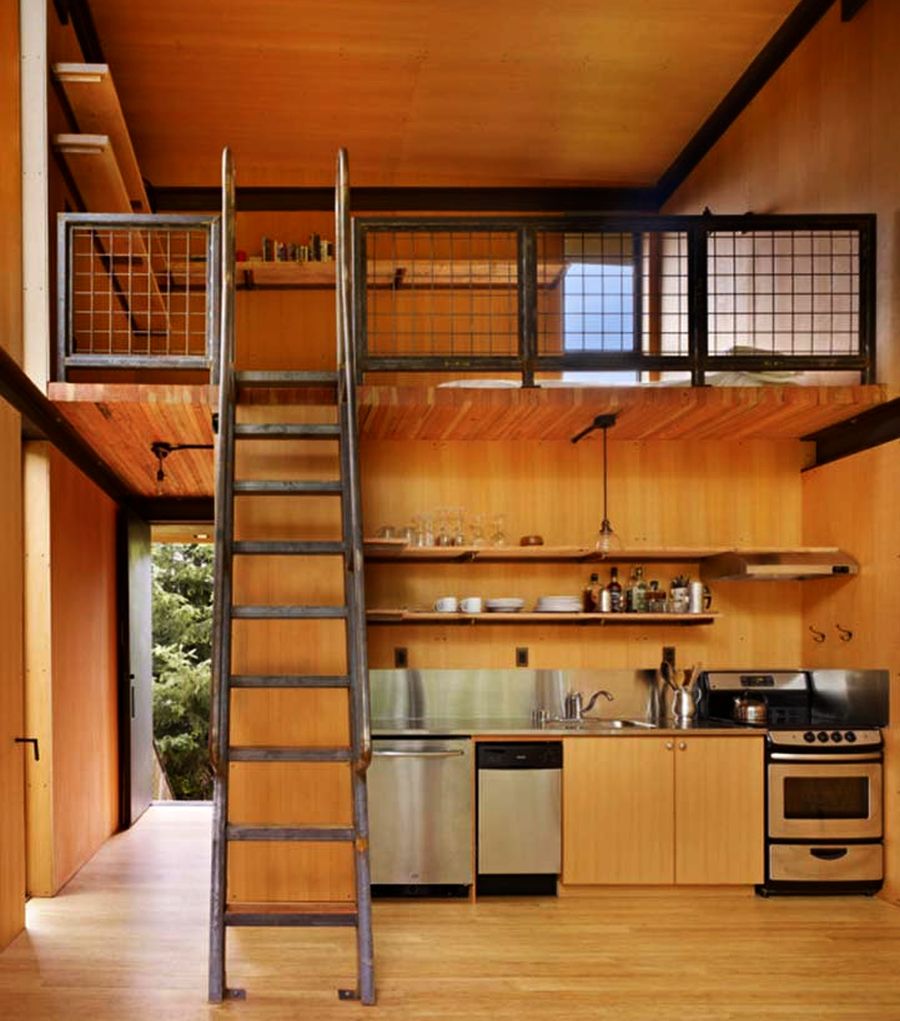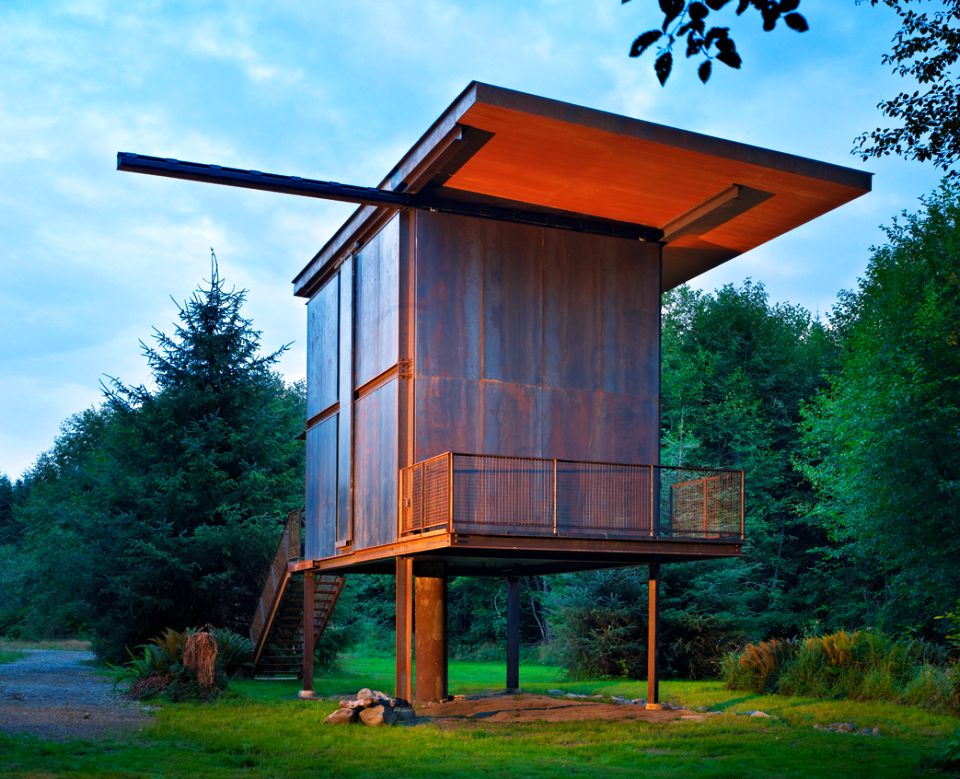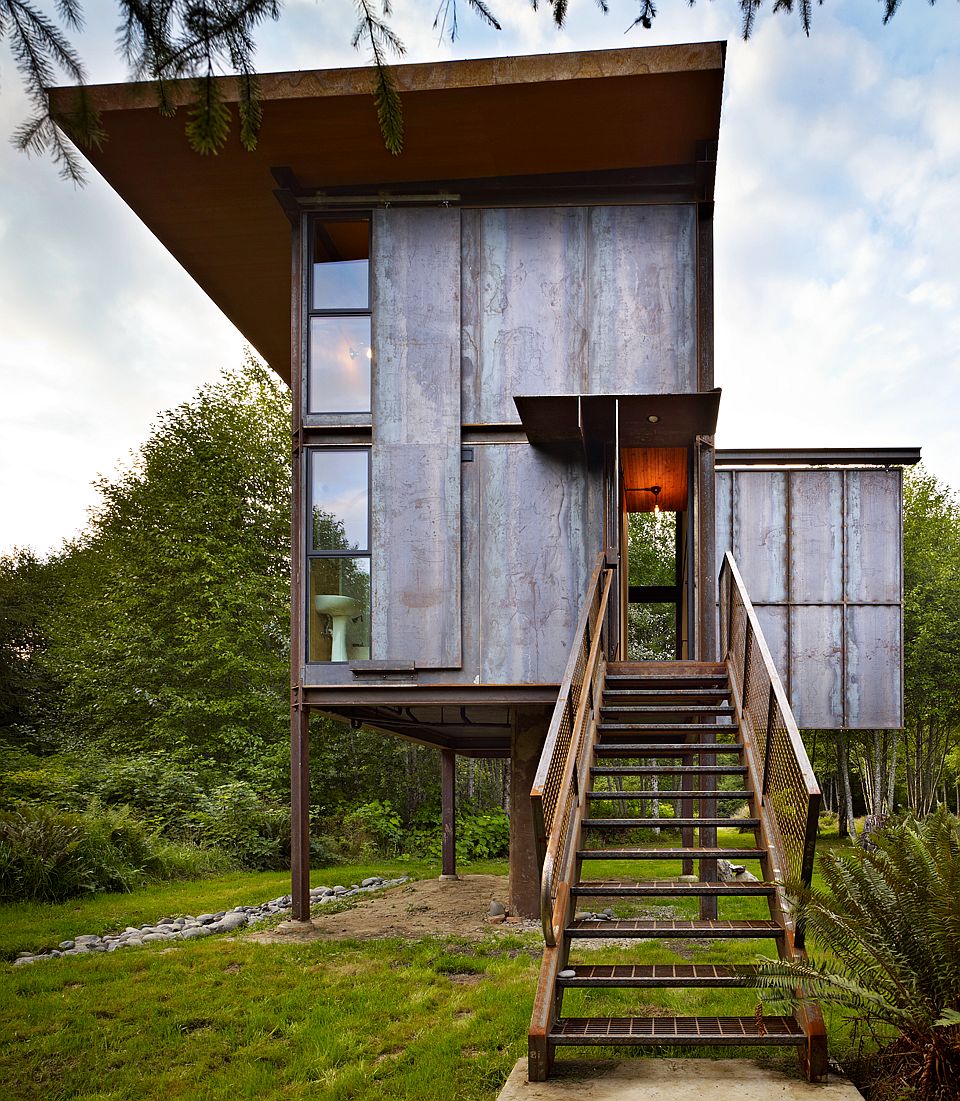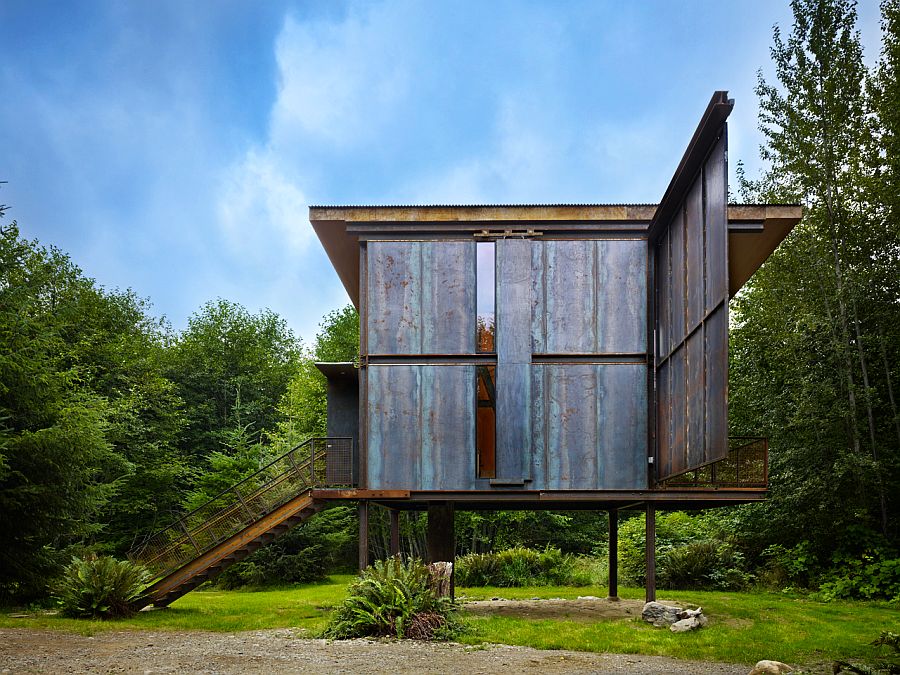 Via: MyModernMet