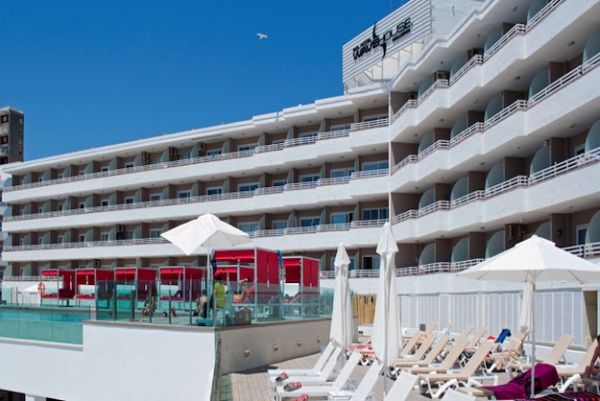 Is it too geeky, is it too smart or it is just plain sad? We don't quite know how to 'emote' on the topic, but Tweetaholics from around the world are sure to rejoice with the Sol Wave House, the planet's very first 'Twitter hotel'. Located on the beautiful island of Majorca in Spain, the establishment has been touted as the ultimate Twitter experience hotel, where tourists are introduced to every facet of the famed social networking platform. This ambit entails Twitter-themed rooms, drinks and parties. However, the 'piece de resistance' of the experience would surely be the hotel's very own virtual community named as the #SocialWave, where guests can interact and of course flirt with each other.
In fact, the Sol Wave House offers its guests special access to its indigenous web app (only available through the hotel's WiFi). So, once the tourists have arrived at the hotel, they can log on to their Twitter accounts and share their pictures, comments, PMs and even virtual kisses via the web app. According to Marco Fantón, Sol Wave House's social media director –
The community is a fun and interactive extension of what guests are already doing on their vacations — showing off their trip using social networks like Facebook, Twitter, Instagram.
Of course, beyond 'traditional' tweeting, the Sol Wave House also offers a myriad of Twitter themes as a part of the overall experience. For example, the hotel has a #TwitterPoolParty on every Friday, where guests can enjoy Twitter-inspired cocktails and shots. There are also special Twitter Party Suites that come with light blue balloons, hashtag licorice and a customizable mini-bar that can be filled according to your preference (by just making requests like #FillMyFridge).
For more juicy details, please check out the hotel's related site.
Via: Melia