While lighting fixtures are meant to brighten up your home, but French designer Arturo Erbsman aims at reflecting delicacy of nature (such as ice, snow, stalactites, etc.) into your home using lighting objects. This time the designer has created vibrantly hued Solar Lamp Series that's elegantly bringing ambiance of sun straight into your home.
Introduced at Cité Mode Design during Maison & Objet 2015 in Paris, the multi-hued Solar lamp series beautifully portrays natural phenomenon of sun in everyday life. The collection includes three colorful lamp designs such as Helios, Zenith and Chroma. All these lamp designs can turn any dull room lively by spreading eye-catching patterns onto walls of a room.
Helios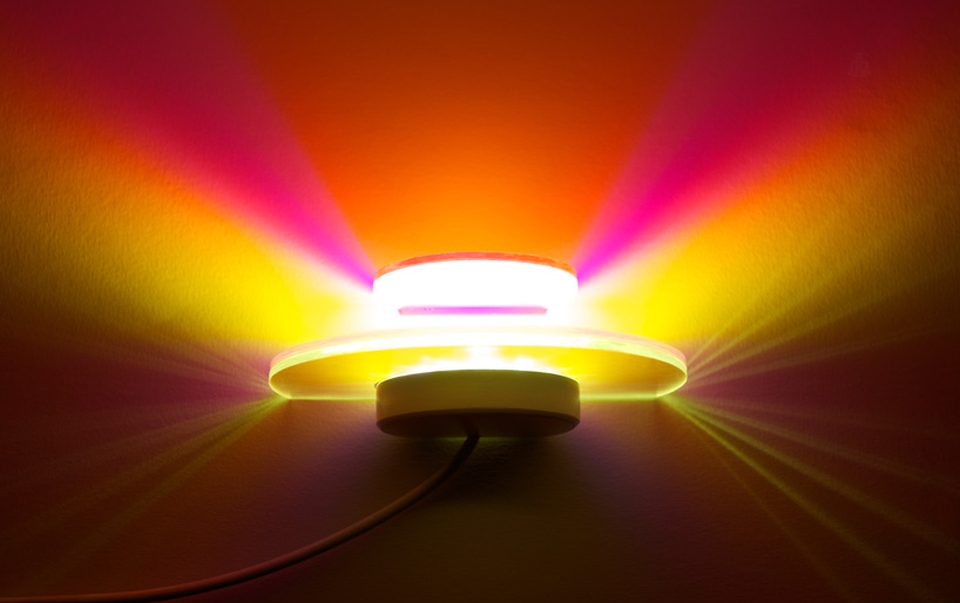 This tiny lamp is designed to naturally project the illusion of sunset on a wall. It is composed of a white light source and a dichroic filter, which fills up an entire room with chromatic milieu. Helios diffuses a gradient of soft and warm colors to evoke the vision of a chromatic landscape at sunset, making your interior shine like a sun.
Zenith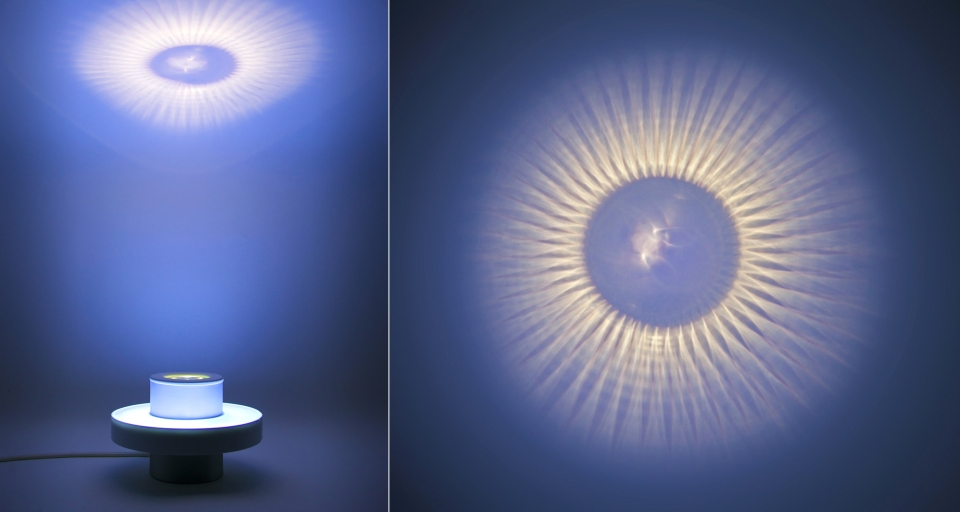 Zenith also is created with the aim to bring sun into your homes. It projects luminous rays on the ceiling as if bright sun is shining upon your head. This lamp is composed of an incandescent bulb surrounded by a LED ribbon. Due to these contrasting light sources i.e. warm yellow and cold white, an optical illusion is created of a light blue sky with sun shining right in the middle. Moreover, a small lens is placed over the incandescent bulb to form projection of sun rays within a room.
Chroma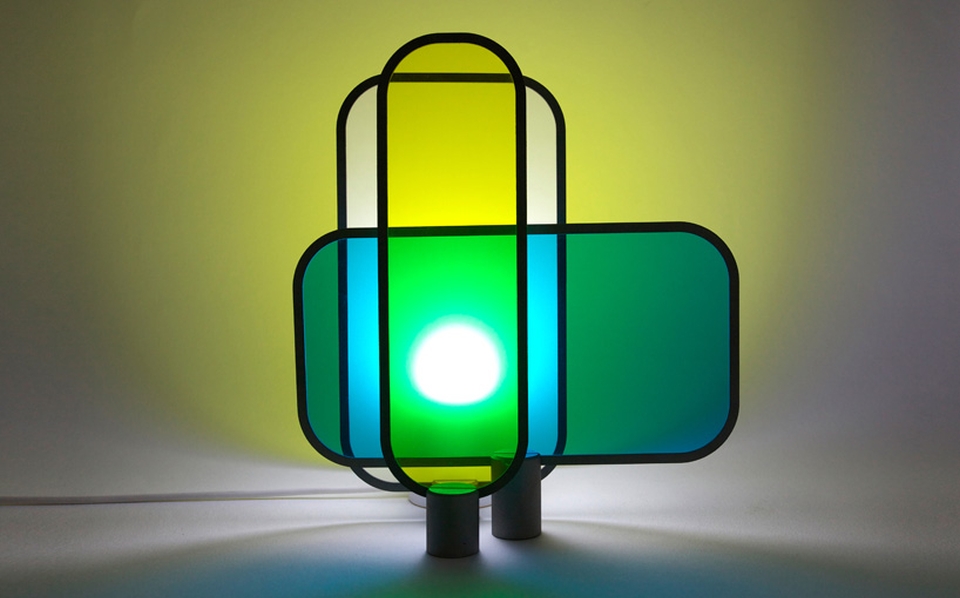 Unlike the above two lamps, this one doesn't project sun into your room. Instead Chroma light fixture allows anyone to create their own composition of colors. It consists of several colored screens that are placed in front of a light source to create a stain glass effect. Chroma brightens any space with a multitude of color combinations.
These were some of the striking colorful lamp designs by Erbsman to add some lively touch to your home. If you're willing to purchase anyone of these, you may contact the designer on his official website.
Via: Designboom