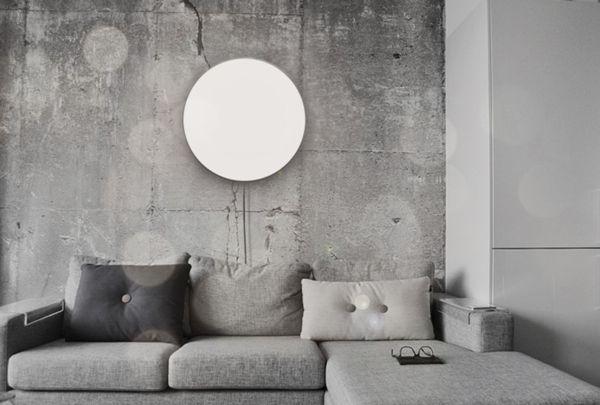 No, this is not any lighting product powered by solar that will help you save on your energy bills. It's a smart lighting fixture with a variety of functions. Dubbed as Solar Light, this smart device can be adjusted to any of the world's time-zones reflecting the natural rise and fall of the Sun in that particular area by glowing brighter and brighter during the day and fading away as night approaches. Of course a Smartphone application is used to synchronize it with the particular time-zone.

The Solar Light is the brainchild of the industrial designer John Liow who is famous in designing ultraminimal products with peculiar twists. This lighting unit marvels as an extraordinary lighting fixture by mimicking the natural cycle of the Sun. The solar light will help people to keep a track of time-zones other than their own and hence they can stay connected with places they don't physically inhabit. This device is especially advantageous to those who frequently travel internationally as they can prepare themselves according to the climatic conditions of the new time-zone of the destination.
The Solar Light can also function conversely to the Sun's activity. The light reflected by the round device gets dimmer as the sun comes up and glows brighter and brighter as it gets dark. This can help the user to regulate the electricity usage by managing the glow of light throughout the day automatically. Thanks to the Smartphone app, which can manage the function of the Solar Light in the required way. This smart product is not available in the market yet, but the designer will be releasing it on the market next year.
Via: Core77