Imagine yourself stranded at an island with no source of water. There are no chances of your survival unless you have got this latest solar-powered machine that turns urine into drinkable water and fertilizer. This machine is created by a team of scientists at Belgium University of Ghent. They have successfully converted the recycled water into beer with a machine dubbed as 'From Sewer to Brewer'.
The conversion procedure is simple; urine is collected in a big tank where it is boiled with the help of solar energy. After evaporation starts, the water steam goes through a membrane which extracts H2O from other nutrients such as potassium, nitrogen and phosphorus. These extracts can be used as fertilizers for agricultural purposes. Thereafter, extracted water is kept in a separate tank for reuse.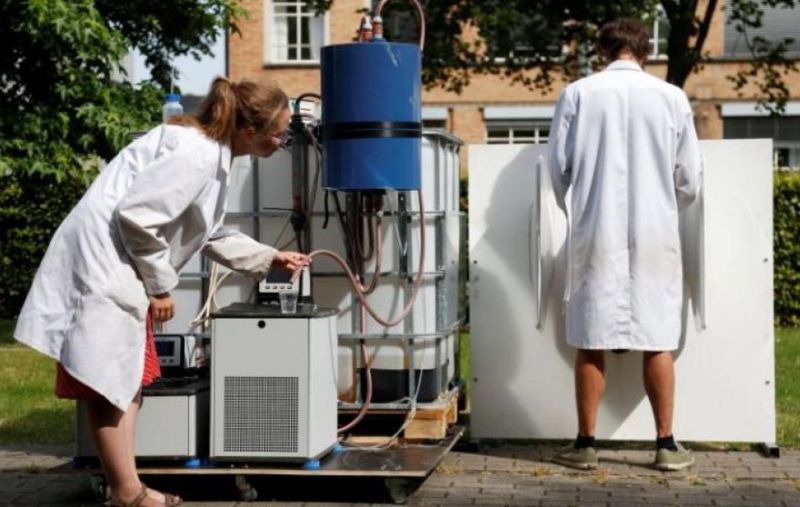 There are future plans to install large versions of the machine in big sport avenues and airports etc. But the team also wants to take the machine to rural areas and developing countries with scarcity of water & electricity where it would be proved more beneficial.
In a recent 10-day music and theater festival in central Ghent, the machine is deployed with the slogan #peeforscience. They have collected 1,000 liters of recycled water from this event and it will be used to make one of the most unique beers of Belgium.
Simply put, this energy-efficient machine presents a reliable technique for surviving the challenges of water scarcity in the developing world. More than that it can also make beers without using any electricity grid energy.
Via: FoxNews