Camping and outdoor picnics are often relished over delicious meals cooked on open fires, barbecues or stoves. But, the smoke produced by these cooking sources is very harmful to the environment, as well as human health. To prevent the environment from getting polluted, Houston-based product designer Bodin Hon has developed a sustainable 'cork-pot' styled cooker dubbed Solari.
It is clear from its name that this portable cooker runs on the solar energy for cooking meals outdoor for 4-6 persons on a bright sunny day. Solari comprises of two shells- an inner shell made of aluminum and an outer shell for reflecting sun rays inside. It is further carved into a compact bucket-like structure with a freely movable handle around it. You can easily carry this tiny cooker along with you to any location just like a regular carry bag.
The best thing about this cooker is that it doesn't require any gas, coal or electrical outlet for cooking; thus keeping the environment clean and smoke-free. Furthermore, it comes with a mobile app supporting Android/iOS smartphones to control Solari's intuitive temperature gauge and wireless readings for faster solar cooking just within few hours. The app also provides a wide network to the smartphone users to share their recipes and cooking tips with other users as well.
It works with combined effects of built-in heat trapper and light focuser to harness sunlight and transform it into heat for preparing food. The cooker comes with a transparent lid that lets in the sunlight and directs it to the base of its reflective shell. Due to this reflective shell the sunlight is dispersed into the aluminum shell and further gets converted into heat energy to warm up food from all directions.
The designer has created an exemplary product for outdoor cooking with no negative impact on the environment. This product design was submitted at James Dyson Award's event this year. We're not sure about it availability and price as of now, but its eco-friendly approach and functionality impressed us without any doubts.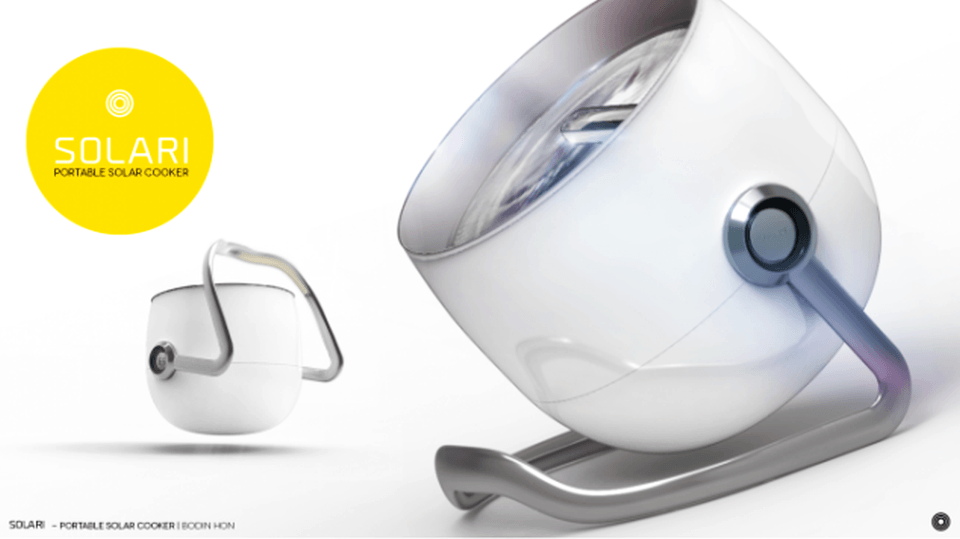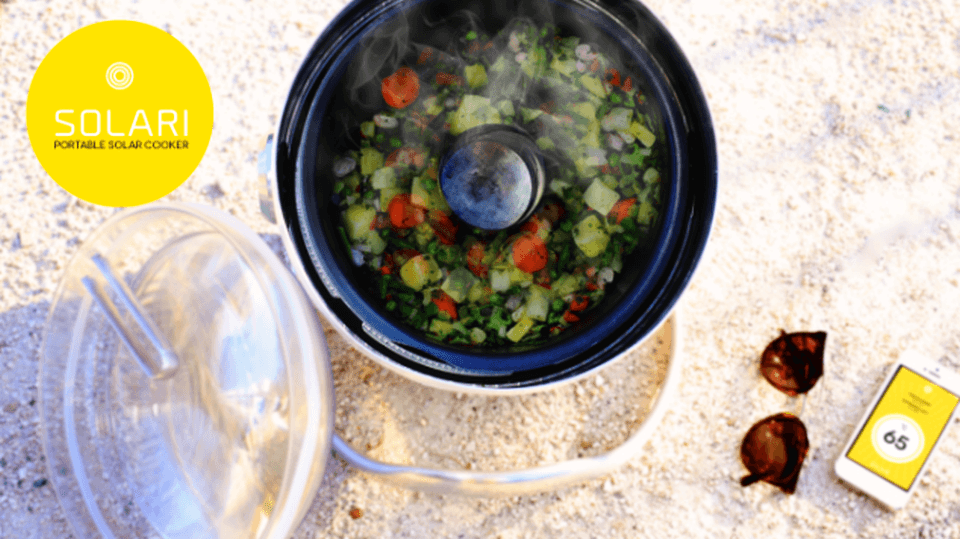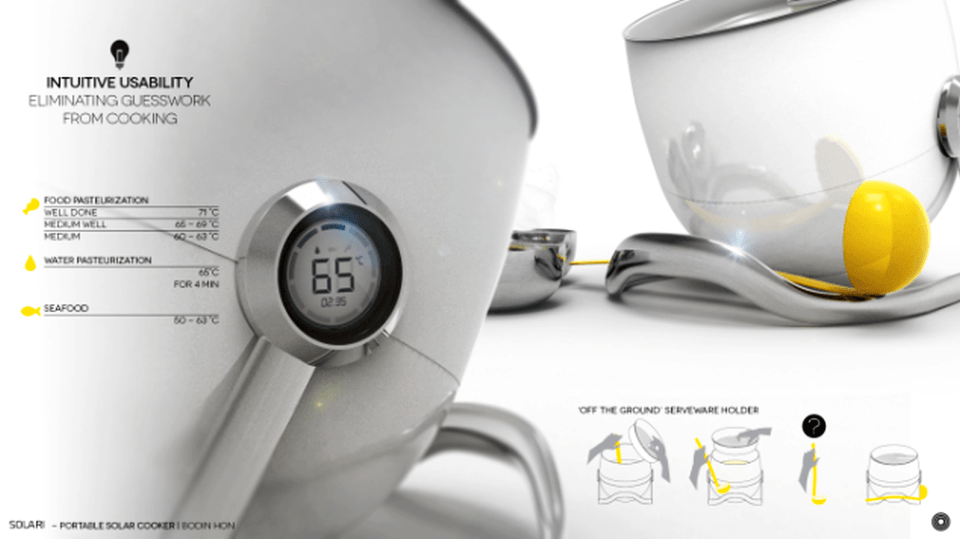 Credit: JamesDysonAward