We've seen many tiny houses over the years and I'll admit that bloggers use terms like 'beautiful' and 'elegant' pretty loosely when describing the interior of a micro dwelling. While every tiny house is beautiful in itself, I try my best to refrain from over-praising it, because that would be unfair to other mobile habitats that are literally gorgeous inside out. Speaking of gorgeousness, the Solaris tiny house is the epitome of it.
Designed by Sunshine Tiny Homes, the Solaris tiny house boasts a spacious interior offering a 480 square feet area. "The Solaris is a Manufactured CSA Z240 MH tiny home that qualifies as a primary permanently occupied dwelling and can be placed wherever zoning allows manufactured homes," states Sunshine Tiny Homes.
Boasting a gooseneck design with a standard open-concept layout, the tiny house measures 41 feet long and 10 feet wide. The tiny house is finished with a cedar exterior and topped by a metal roof. Packed inside the wooden and metal finish exterior are the standing-height bedroom, full-sized kitchen, and bathroom. Not to mention a small living room at one end of the house.
The front door of the Solaris tiny home opens into the living room, which is equipped with a sofa with a side table, and a center table. The kitchen is on the other side. It is accoutered with a three-burner propane gas cooktop, cabinetry of various sizes with upper cabinets, a refrigerator, butcher block style countertops, and a single bowl stainless steel sink with chrome faucet.
Also Read: Dyslexic Designer Rattles Architectural World With Expandable Cabin
If this didn't already leave you impressed, the tiny house also features a full-size bathroom. It includes a white or grey vanity cabinet for storage purposes, sink, laminate or wood style countertop, vanity mirror, dual flush toilet, and a stand-up shower or bathtub, depending on your preferences.
Then we have two beautiful bedrooms. Accessed via individual staircases, the gooseneck functions as a typical bedroom while the secondary loft can be used as an office space or for storage.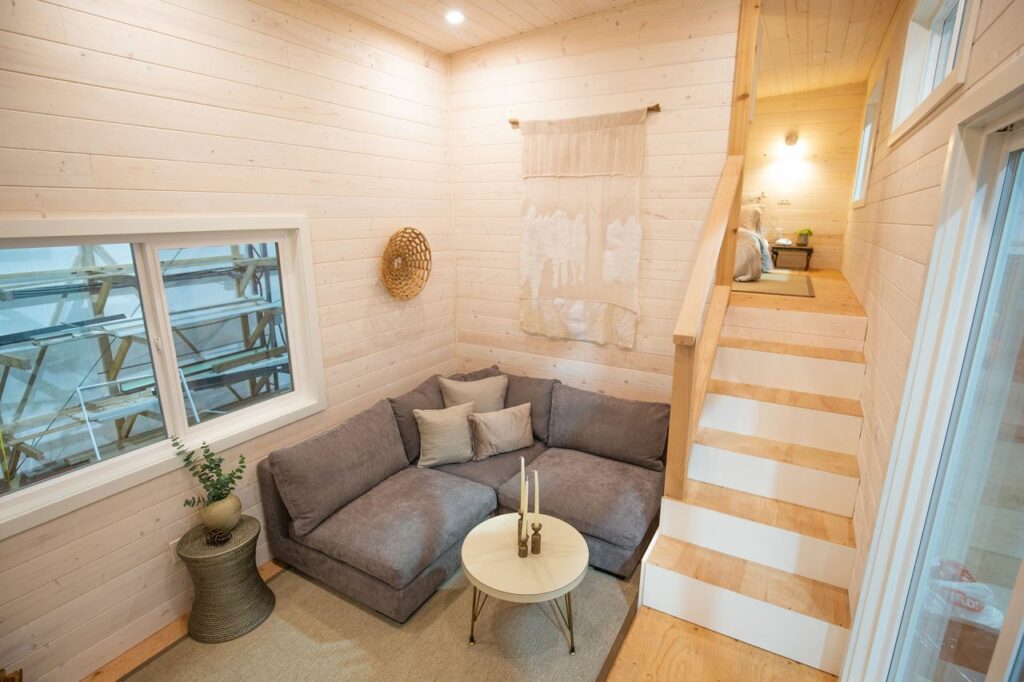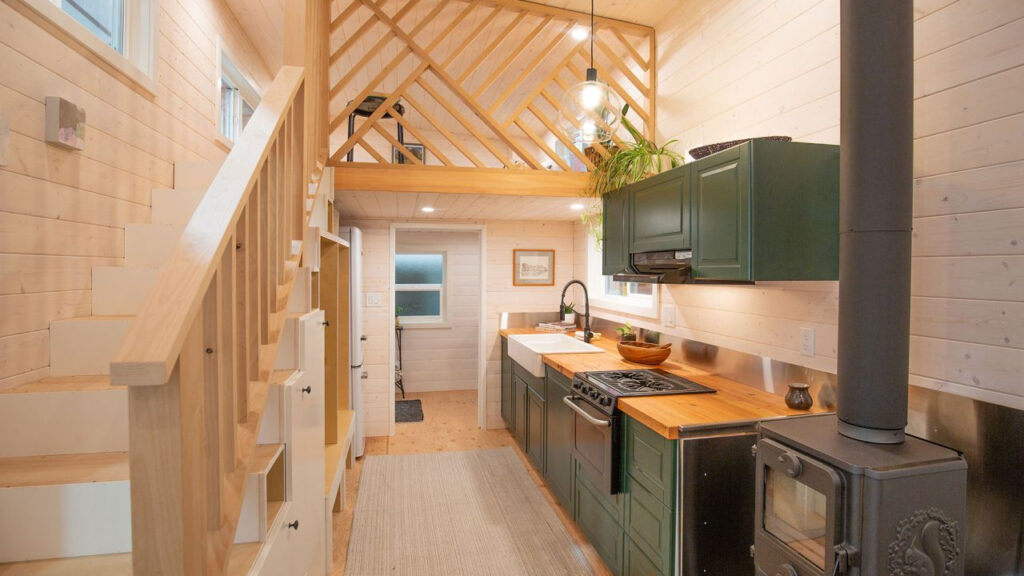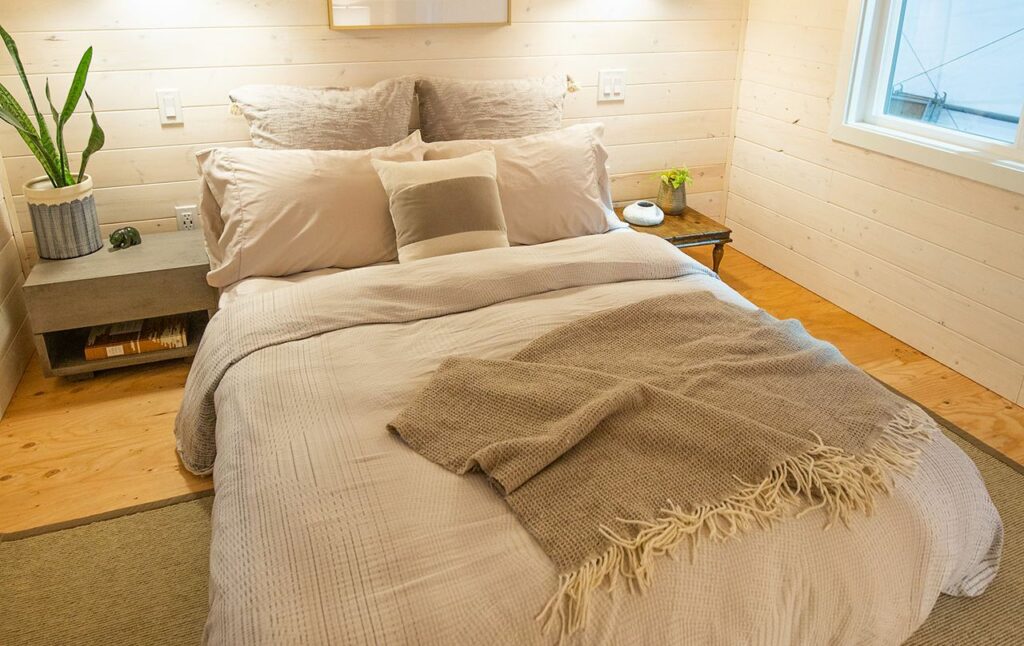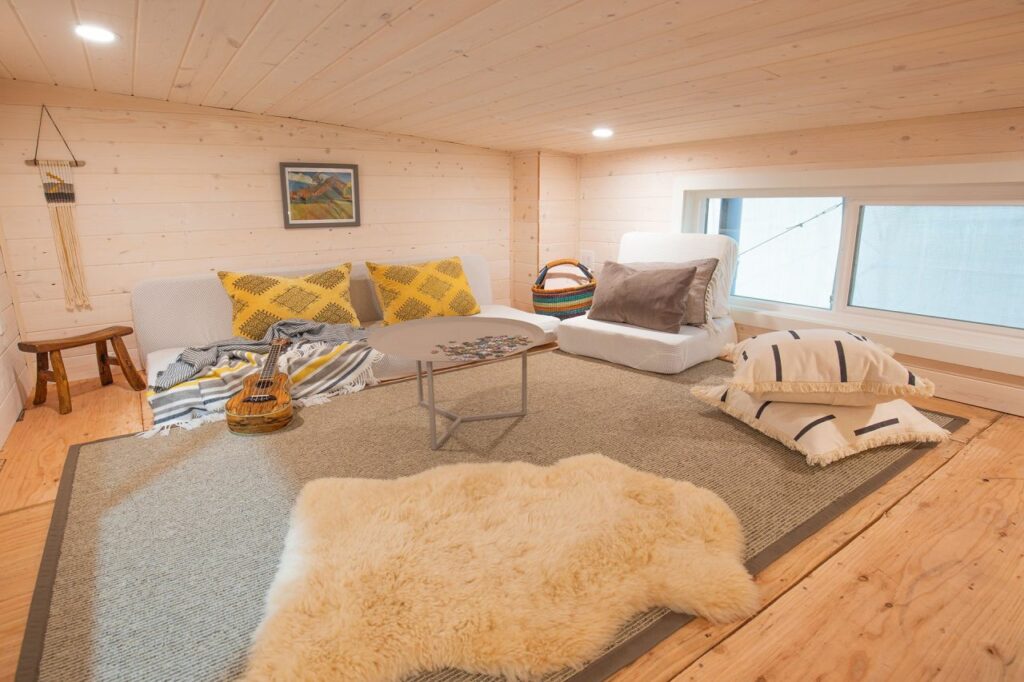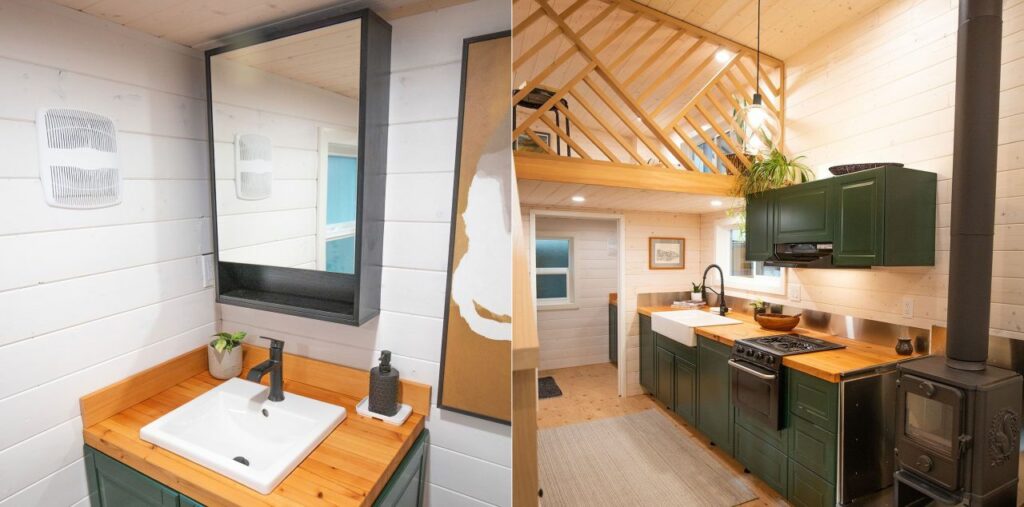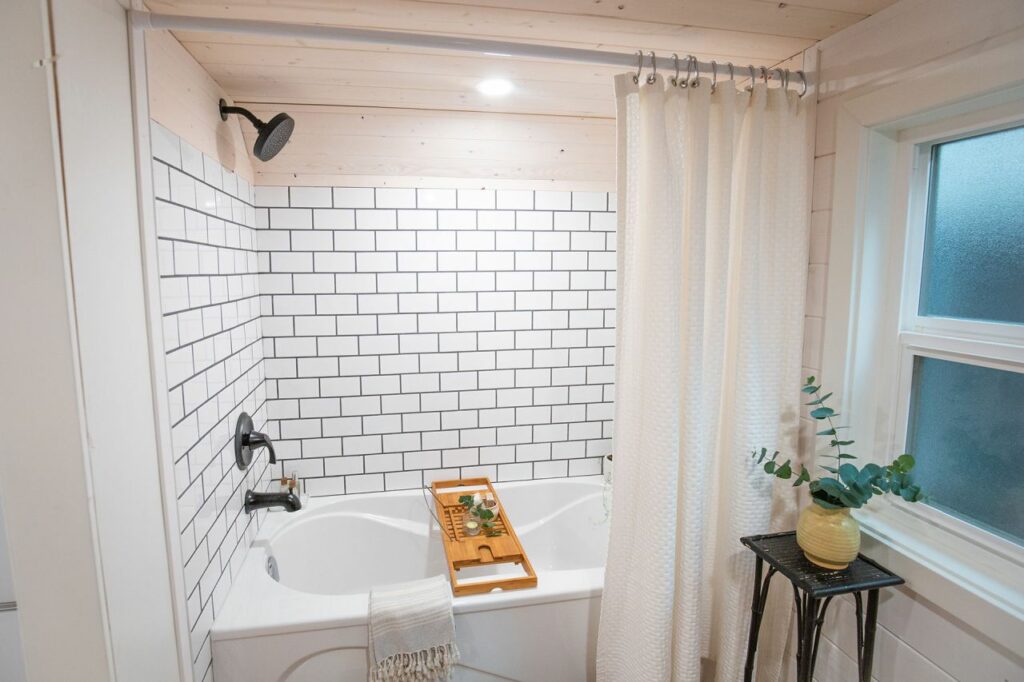 ⁠