You may be aware of disaster victims in Philippines who are experiencing aftermaths of disaster in refugee camps arranged for them by the government. But poor sanitation is something they are still struggling through, as poor hygienic conditions can kill many people as the disaster itself. The temporary makeshift toilets spread pathogens, which can reach water sources and cause severe diseases like cholera, typhoid, etc.
To improve sanitation conditions in the area, UNESCO-IHE Institute for Water Education in collaboration with few other groups has developed the solar-powered eSOS (emergency Sanitation Operation System) system that is lightweight and quite easy to be deployed in a disaster zone. The project was funded by the Bill and Melinda Gates Foundation to provide clean and healthy sanitary conditions to the people living in such poor conditions.
This entire system can be assembled or disassembled easily over a small pallet of size 47 x 31-inches. eSOS smart toilet features electric locking, remote-sensing monitoring, a battery and communication system to send alerts when the system needs maintenance to empty the waste tank and to refill the water tank. It is equipped with solar panels that can sustain up to 7 days after being fully charged.
Moreover, the system is also fitted with UV light to disinfect toilet's inner surfaces with its germicidal properties.This prototype toilet will further be tested in the refugee camps in Philippines and subsequent changes will be made according to the results and feedback from the people who will be benefiting from the facility. It will not only improve sanitation conditions of the area but also help in preventing water-pollution.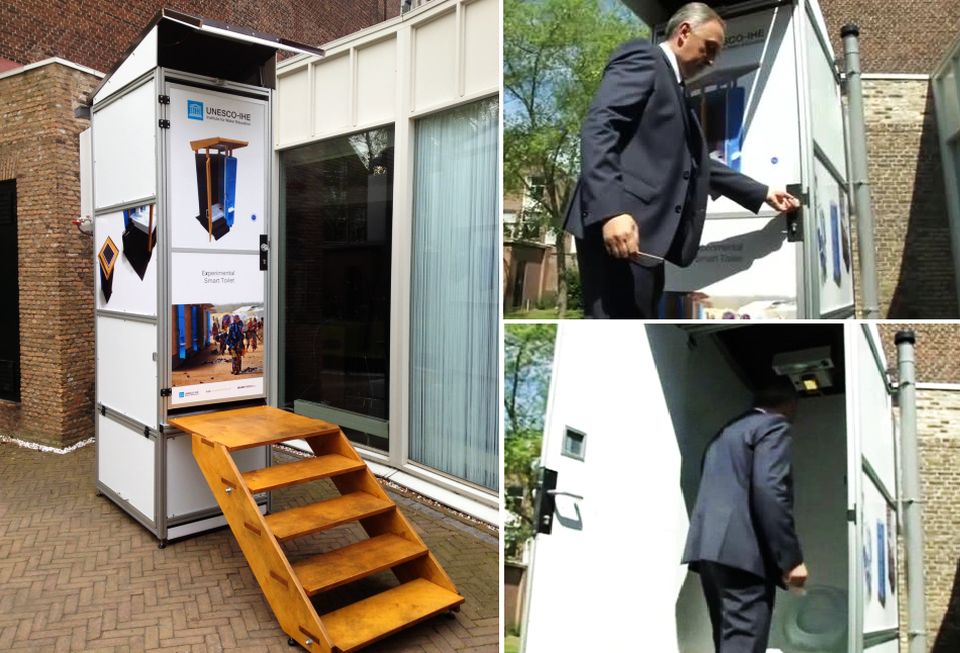 Via: VOA