Everyone listens to music as a habit or to come out of boredom. It leads to a healthier lifestyle by relaxing our body and mind. Technology gives us enough freedom to listen any type of music, but a design studio Uniform has created Solo emotional radio that reads your mood and face expressions to play music accordingly. It was launched at the V&A's Digital Design Week as a part of the London Design Festival 2016.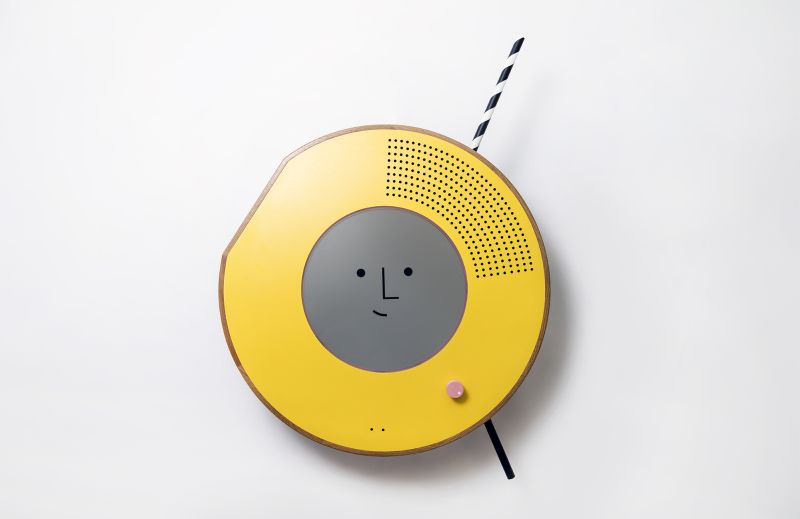 The 'emotional radio' reads current mood of a person using face recognition and plays certain songs on Spotify depending on the valence ratings. There is a circular screen at its center to capture the photo of the person standing in front of it and sends information to Microsoft program for analyzing face expressions. A visual face on the screen keeps changing according to face movements.
This wall-mounted accessory is covered in wood with bright yellow front and an attractive stripped antenna to bring sophistication with functionality in the interiors. The radio is a unique gadget that makes potential use of A/I in a home accessory for easing mankind. You can mount it on a wall of your living room or kitchen for listening delightful music while making food or taking a catnap.
Via: ItsNiceThat