It's been years since French developer Christian Bourdais started the Solo House project in which he plans to build fifteen holiday homes and a hotel at Aragon. The idea is to build a unique collection of architecture designed by different architects as a memorial of that time. The first symmetrical concrete residence for the Solo House collection was developed by the Chilean duo Mauricio Pezo and Sofia von Ellrichshausen while the second one is recently completed by Belgian architects Kersten Geers David Van Severen. Located on a natural plateau in the mountainous region of Spain, the Solo House II offers incredible 360-degree views of the surrounding landscape.
The three living units lie under the flat circular roof supported by four rows of nine columns while the remaining space under the roof is left open to the elements. Due to its circular design, there is a courtyard in the center of the house. Large glass windows with sliding metal mesh curtains all around the house provide enough shade and privacy, as well as bring in uninterrupted views of the landscape. There are photovoltaic panels to generate energy while water is also collected on the site itself to make it a completely self-sufficient dwelling. Water tank, heating, and other required accessories in different forms are placed on the roof.
Also Read: Circular house with big glass windows brings the outdoors inside
From the total ​​1,600-square-meters area, 1,050-square-meters space is used for the patio with a swimming pool. As of interior space, there are three sets of living room, master bedroom and guest bedroom measuring 60-square-meters each. Many other brands also have been commissioned to finesse the architecture work. For example artist Pieter Vermeersch painted the exterior modules on the roof line of the house, Belgian studio Muller Van Severen for an iconic line of furniture, while hybrid stool lamps by artist Richard Venlet are some of the artistic features inside the architectural house.
This circular house is built under the Solo House project just like the Welsh Government has hired different architects to build unique pop-up boutique hotels at different locations under Epic Retreats project.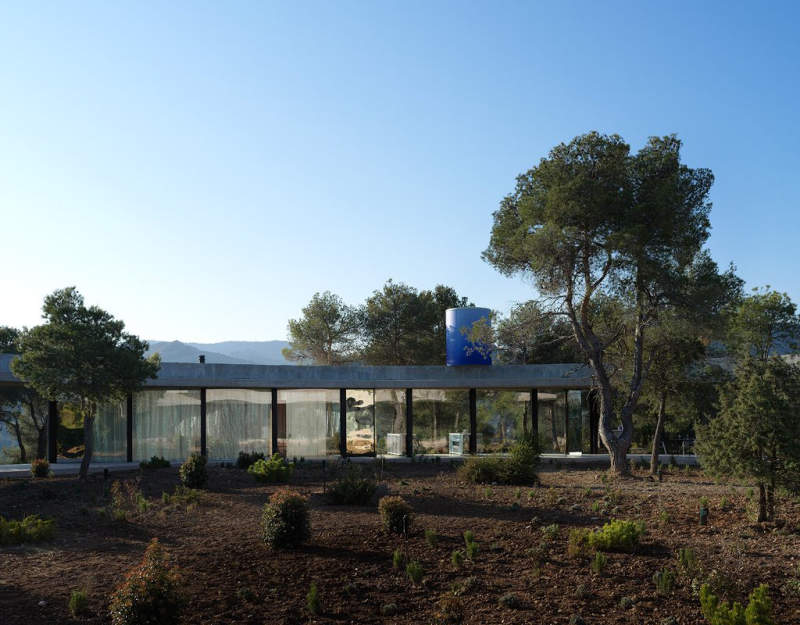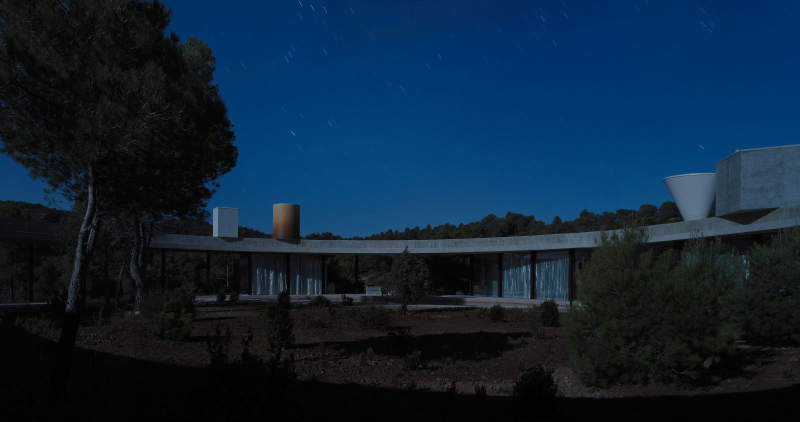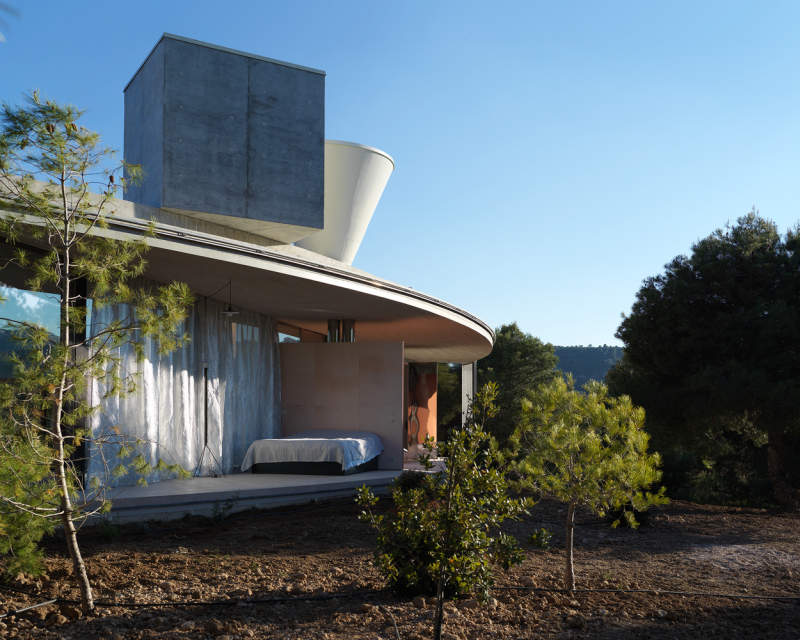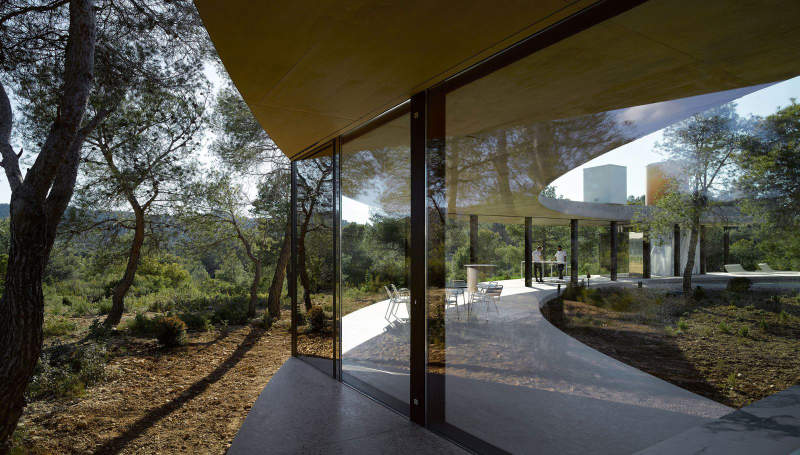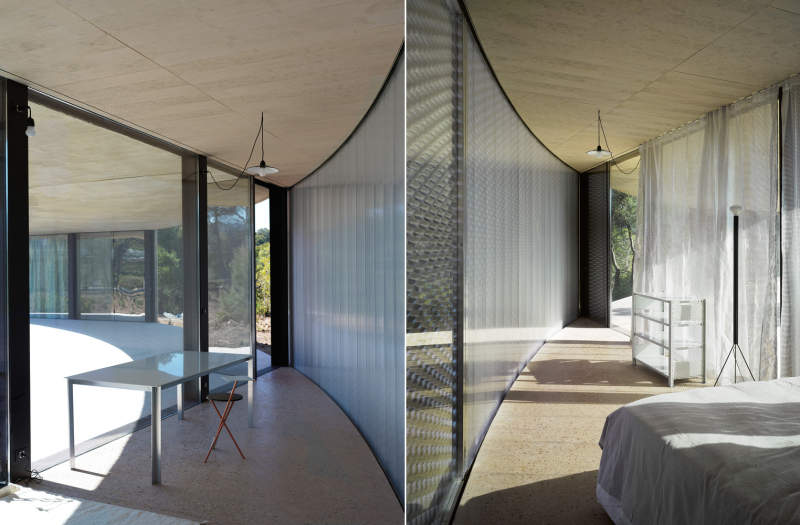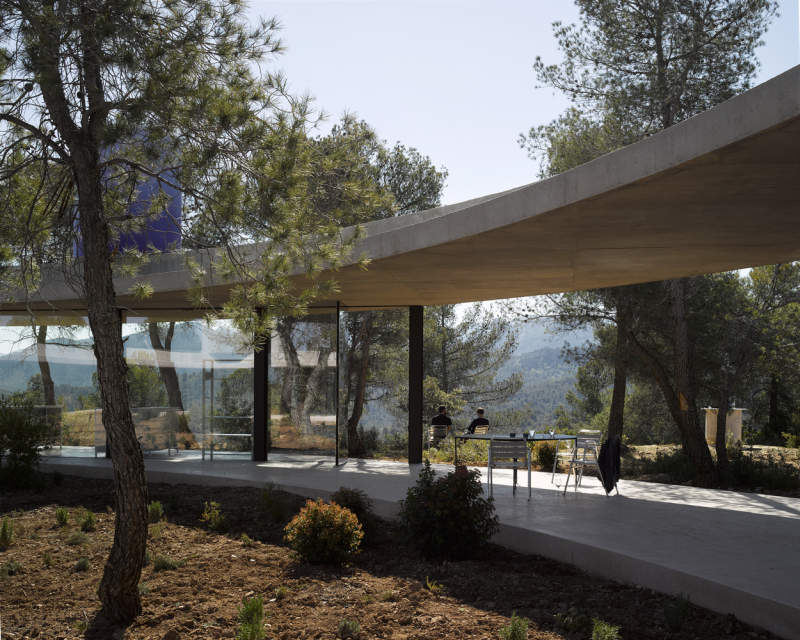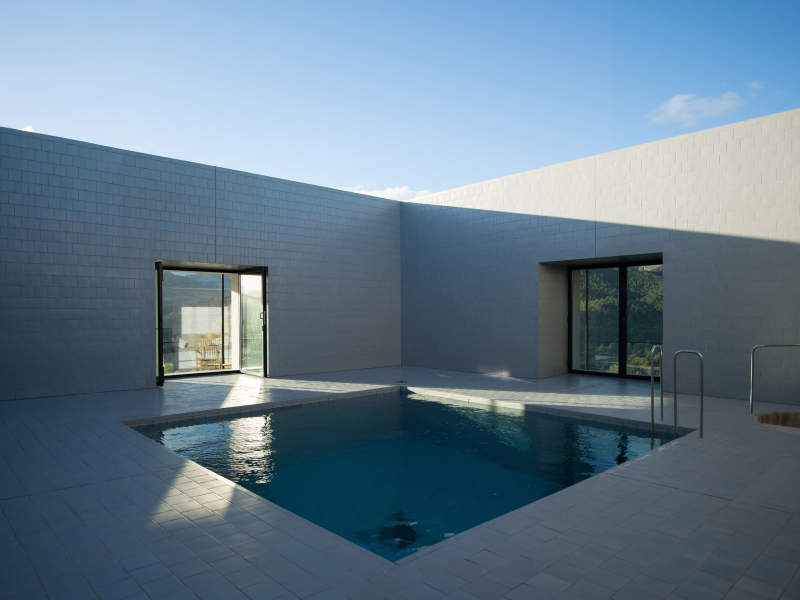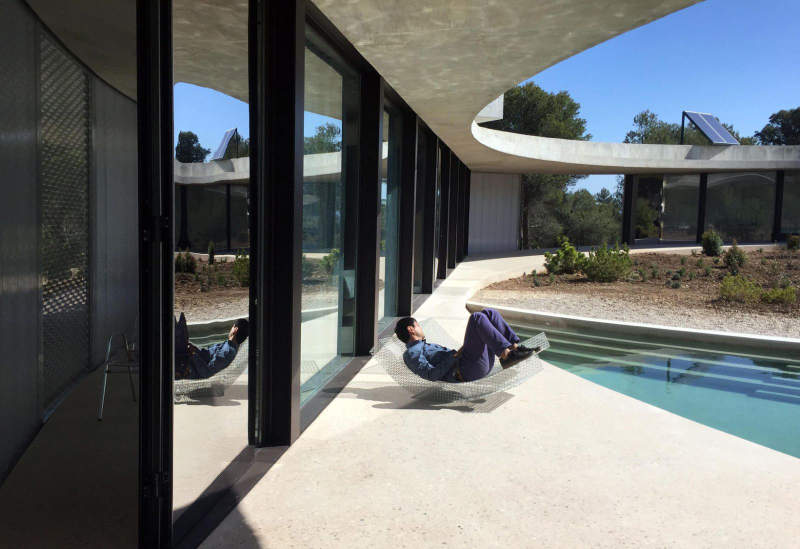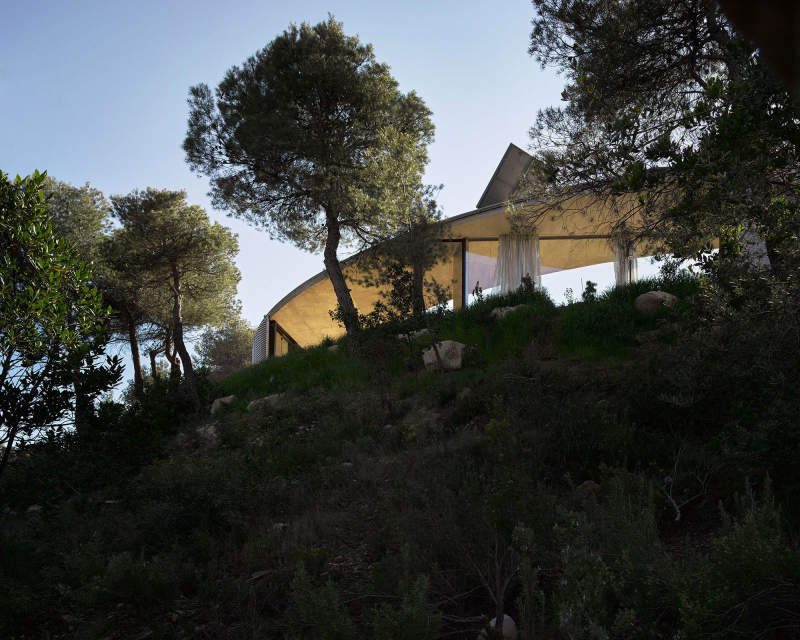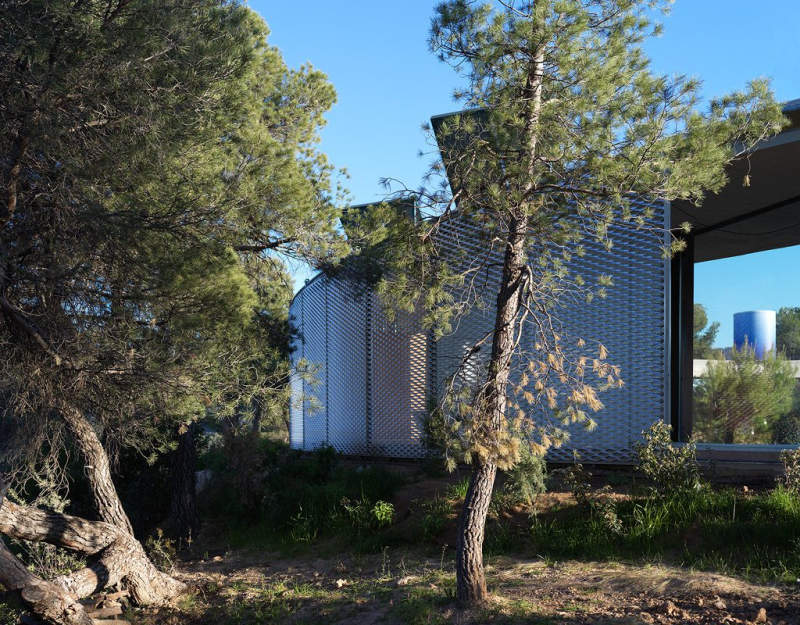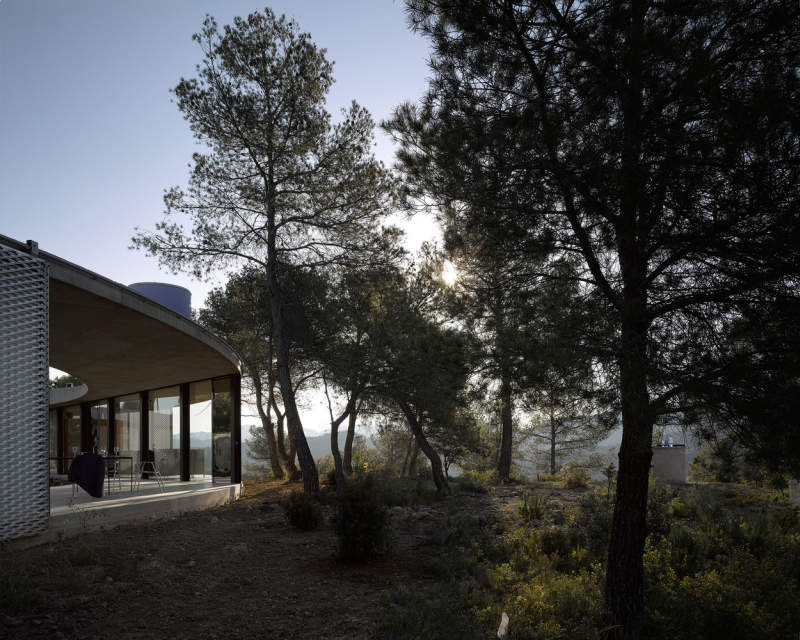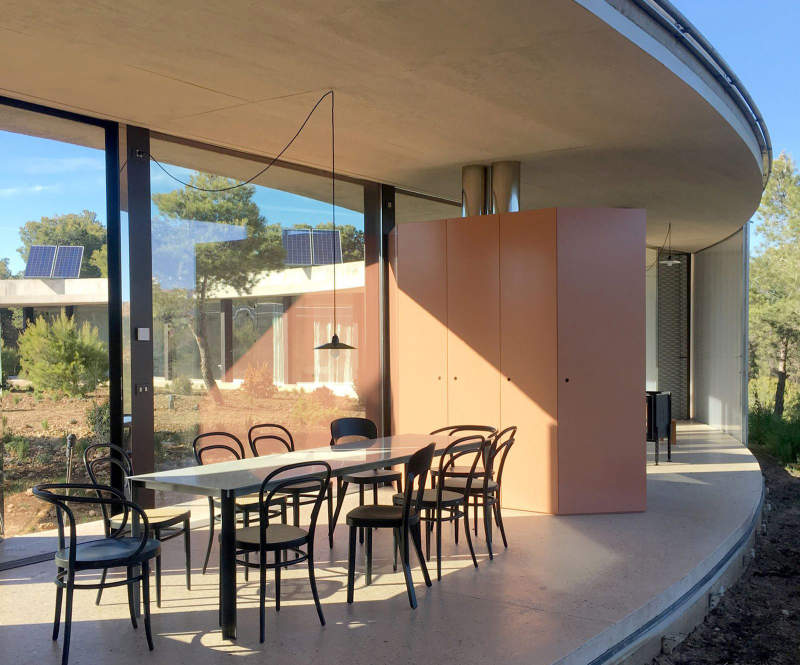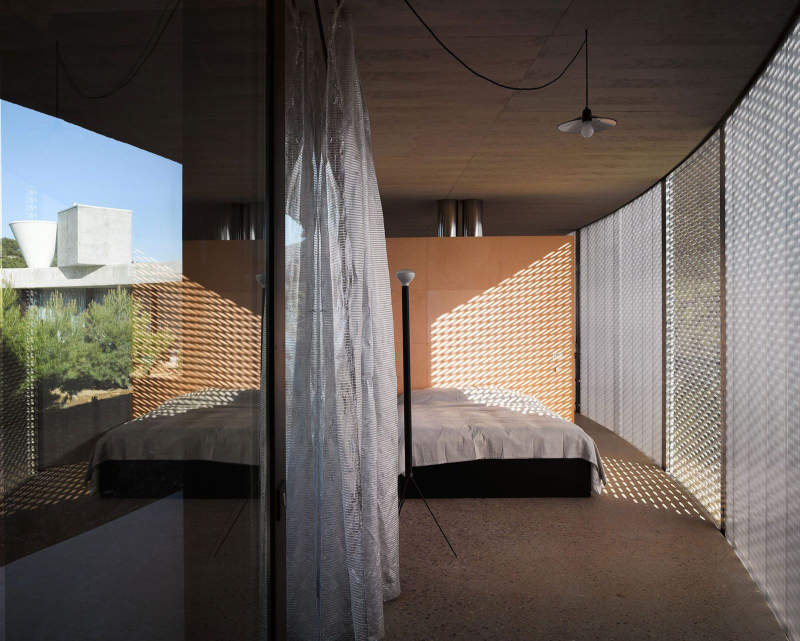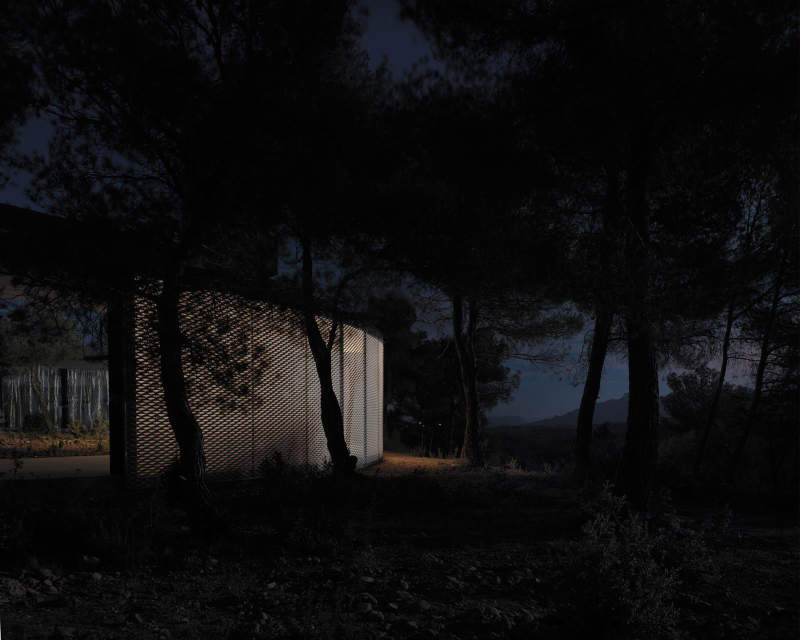 Via: TheGuardian