Ever wanted an impossible to open door chain for protecting your home against unauthorized entry? You're in luck. Art Lebedev Studio has created the mystifying Defendius labyrinth door chain lock to keep intruders out. The door chain lock features a confusing maze pattern, which attaches onto your door.
The door will open only when the maze has been completed. It's made of 100-percent titanium alloy and the chain is long enough to reach far end of the maze. Once it is locked you will have to guide the lock nib through the maze to open the door, so there is no other way out.
Defendius labyrinth provides you a fun way to ensure safety of your home. But it also wastes your time figuring out a puzzle, when you need to get out of your place quickly. However, for those who like to make even the smallest tasks a bit challenging this door chain is a must have door accessory.
If you're thinking it's a brand new innovation, then let us inform you that the studio has already revealed this maze door chain lock in 2008, but back then it was just in a concept phase. This product finally became a reality after six years, when it was launched commercially in 2014. Now it is available online for US $64 with worldwide shipping.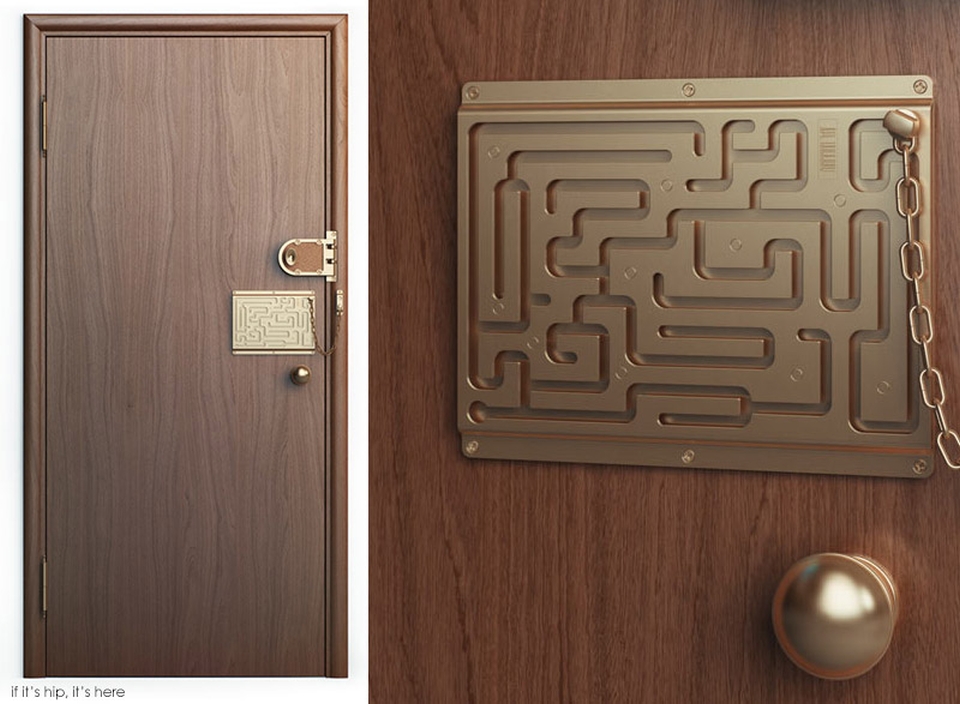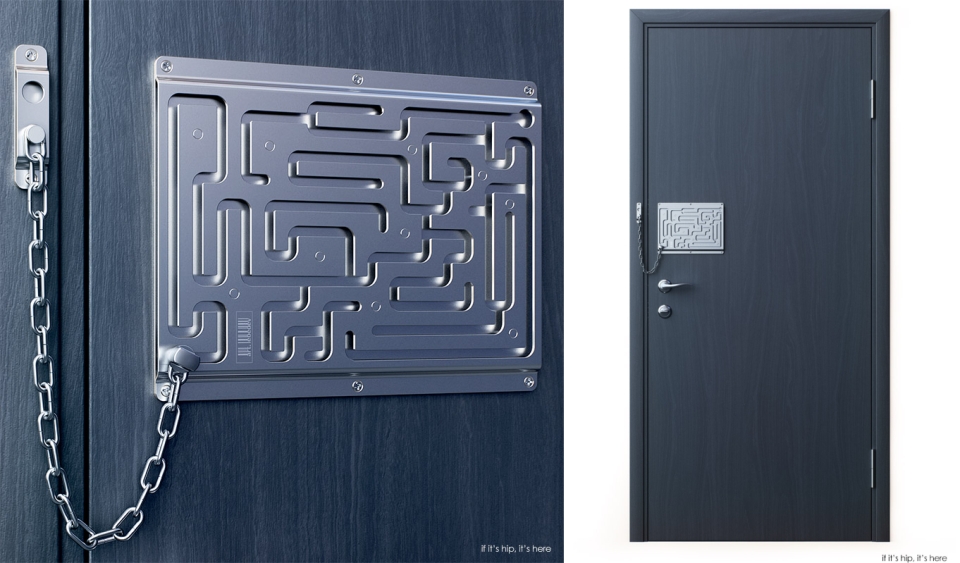 Credit: IfItsHipItsHere