California-based architecture studio Alchemy Architects has designed a tiny luxury house named 'Sonoma Weehouse' for a San Francisco-based client in Minnesota. Its owner, a director of store design for Apple, also influenced the final design of the project according to his experience.
Initially, the modular house was built in Oregon and later shipped to California. This Prefab home has been personalized as per the requirements of the owner. Its wooden exteriors and big glass windows give it a rustic and contemporary appearance.
The Sonoma Weehouse comprises two minimalist open-sided box-like structures that are elevated on a concrete plinth. Alchemy-designed steel stairs and railings connect the concrete plinths. Both dwellings feature IPE interiors, oiled oak cabinetry and sliding glass walls with weathering corrugated steel siding. The warm and elegant interiors boast wooden floor, ceiling, furniture, and industrial sofa.
The primary housing module measures 640-square-feet, while 330-square-feet dwelling serves as a guest house. The main section of the tiny house has a whitewashed oak bed with a kitchen, dining and living room on one side, and bathroom on the other side.
The neighboring guest house is curtailed version of the main house, and it is furnished with a whitewashed oak wardrobe working as a wall for the bathroom. The Sonoma Weehouse won the American Institute of Architects, Minnesota's  Honor Award.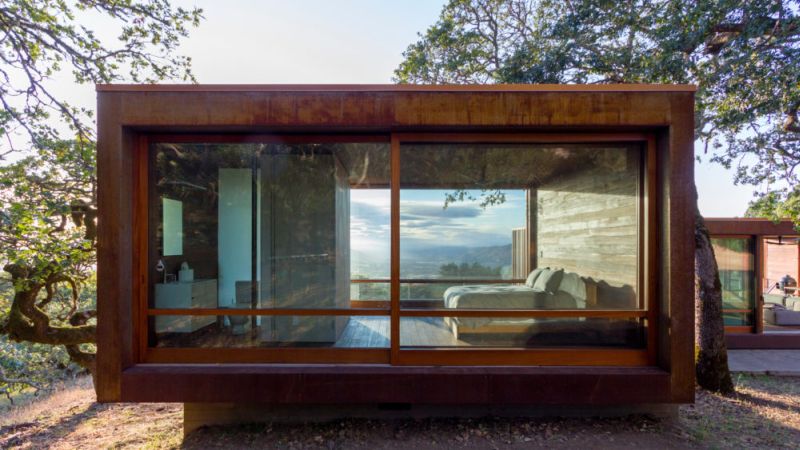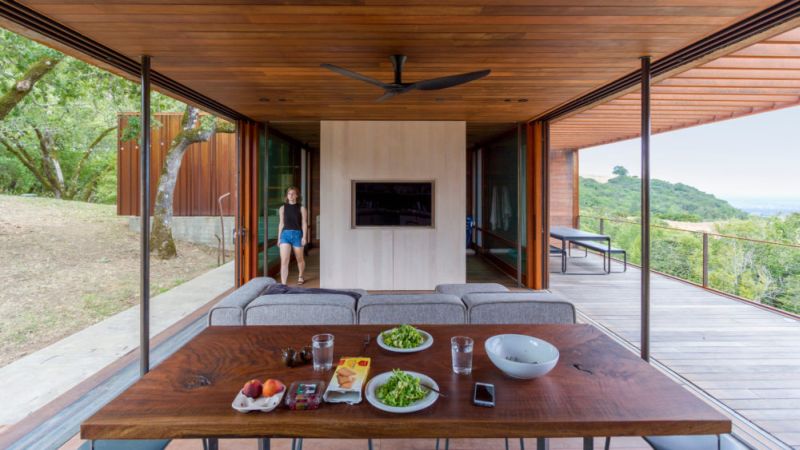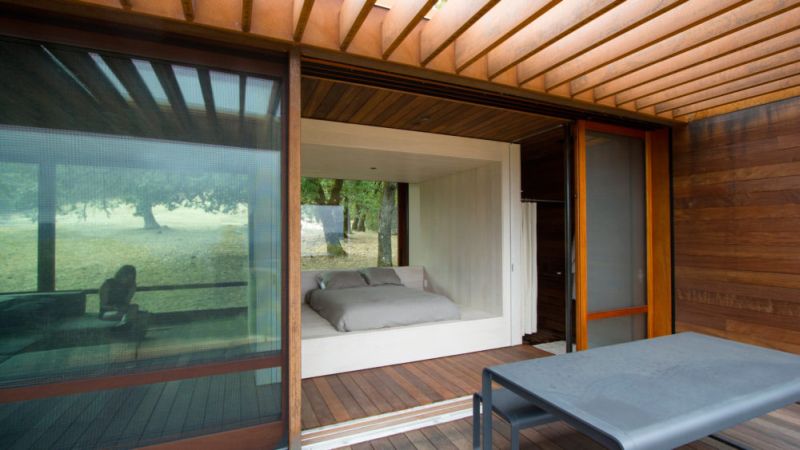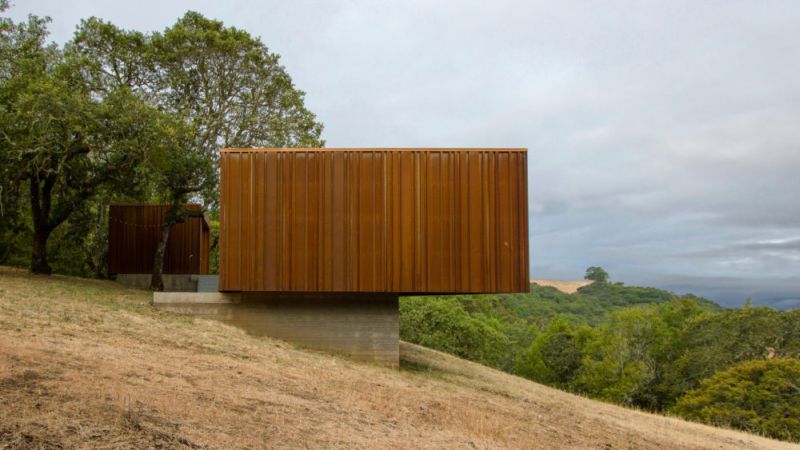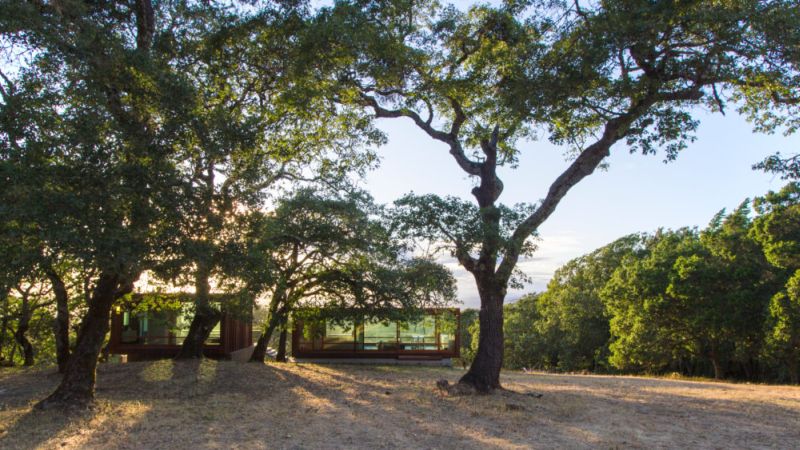 Via: TinyHouseForUs