Sonos is a name synonymous with high-quality multi-room speakers, and it holds weightage for their new speakers as well. Just like their previous home speakers made in collaboration with IKEA, the new Sonos Era 100 and Era 300 follow the brand's USP of syncing with the existing Sonos speakers to enhance the listening experience.
The Era 300 is the larger model touted to deliver spatial audio for an immersive home theater experience. On the other hand, the Era 100 is a re-mastered version of the Sonos One. Tuned in collaboration with award-winning artists and engineers (the likes of rock band Coldplay, engineer Emily Lazar and  mixing engineer Manny Marroquin), the new Era family provides unprecedented levels of immersive listening with expanded connectivity and TruePlay technology.
Both the speakers are high on style and packed with advanced audio and connectivity features which we will be discussing below.
Sonos Era 300
The Era 300 speaker sports a slightly elongated hourglass design that looks quite different from other speakers by the American audio specialist, but it supports popular streaming services like its predecessors. Classified as a premium smart speaker, it comes with four tweeters and two woofers optimally positioned all around the front, sides, and top to beam Dolby Atmos content. It will support spatial playback from Apple Music and Amazon Music. There's also the TruePlay feature, which automatically tunes the EQ depending on the room's acoustics.
The Era 300 is touted as the brand's first speaker that delivers multi-channel surround sound when you pair two speakers with Arc or Beam (Gen 2) soundbar as a home theater setup. The compact speaker comes with Bluetooth, Wi-Fi, Apple AirPlay 2, and USB-C line-in connectivity options.
The smart speaker has touch controls as well as dedicated buttons for Bluetooth and deactivating the voice assistants. Sonos has included in-house voice control and Alexa assistant but sadly there's no Google Assistant support.
The Era 300 smart speaker will be available globally from March 28, 2023, for a price tag of $449.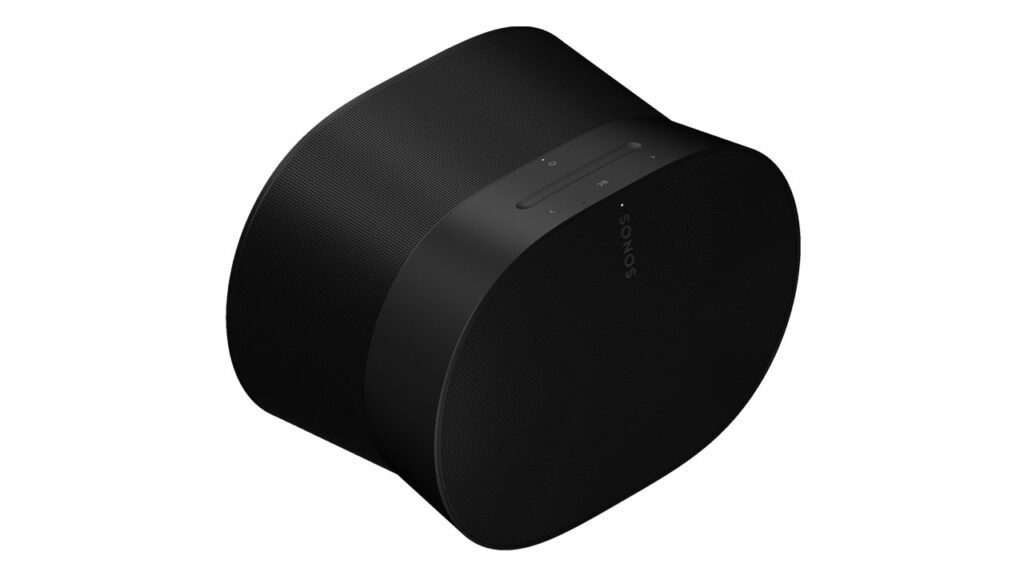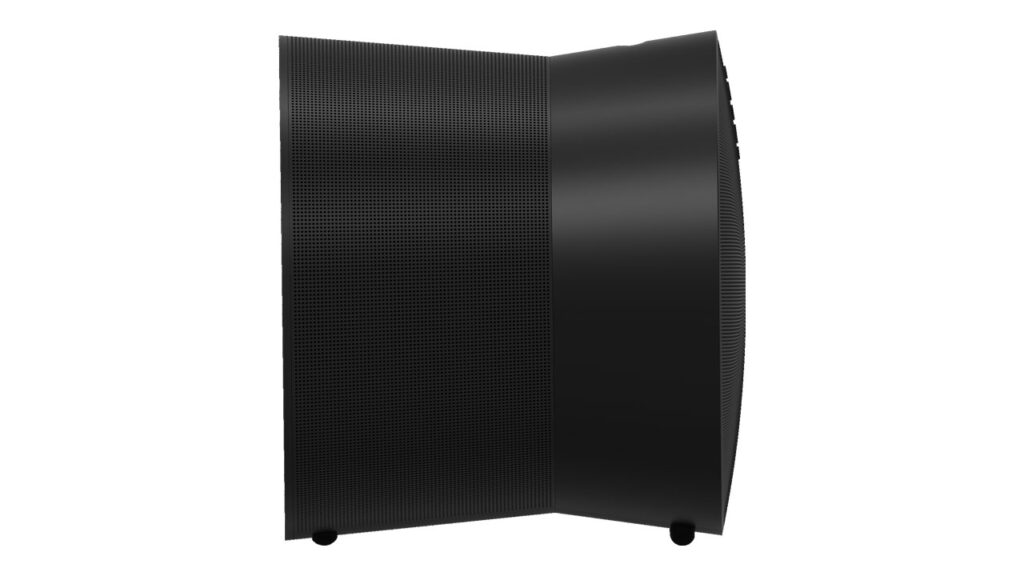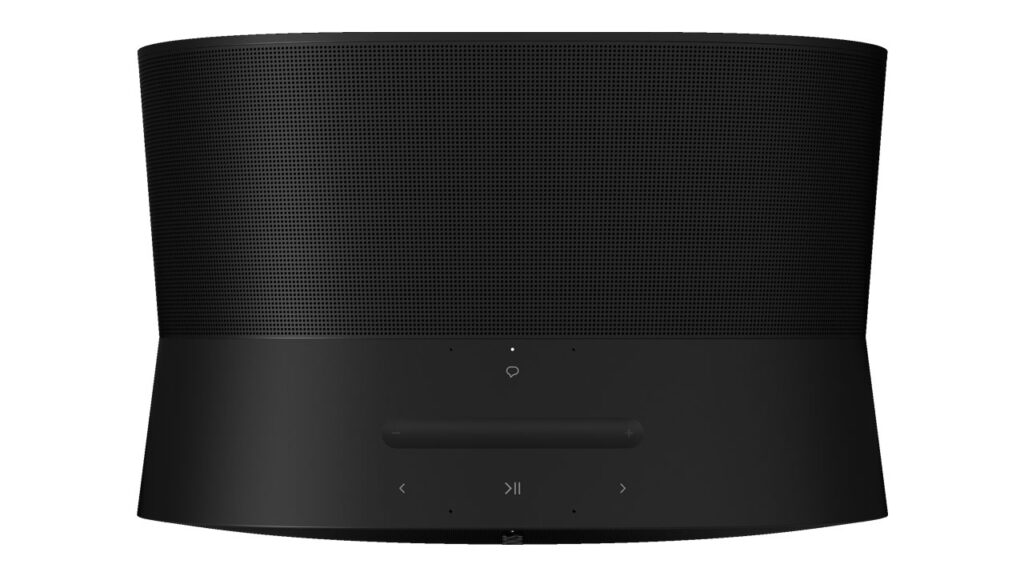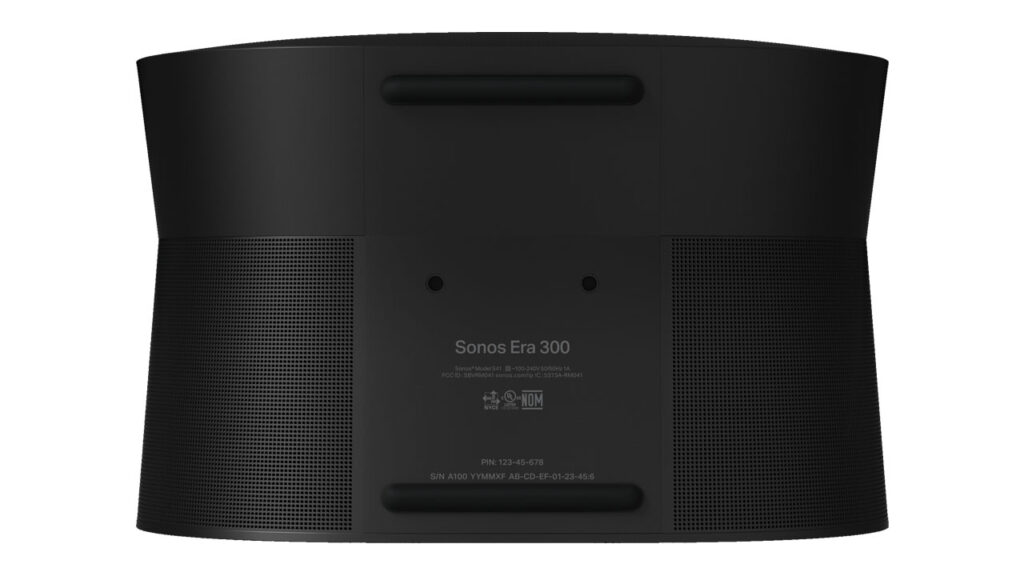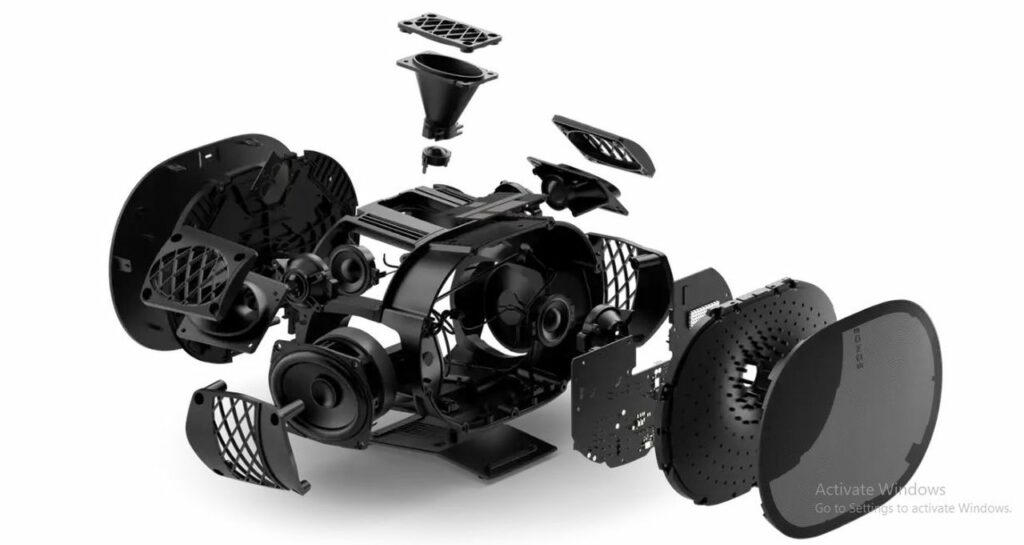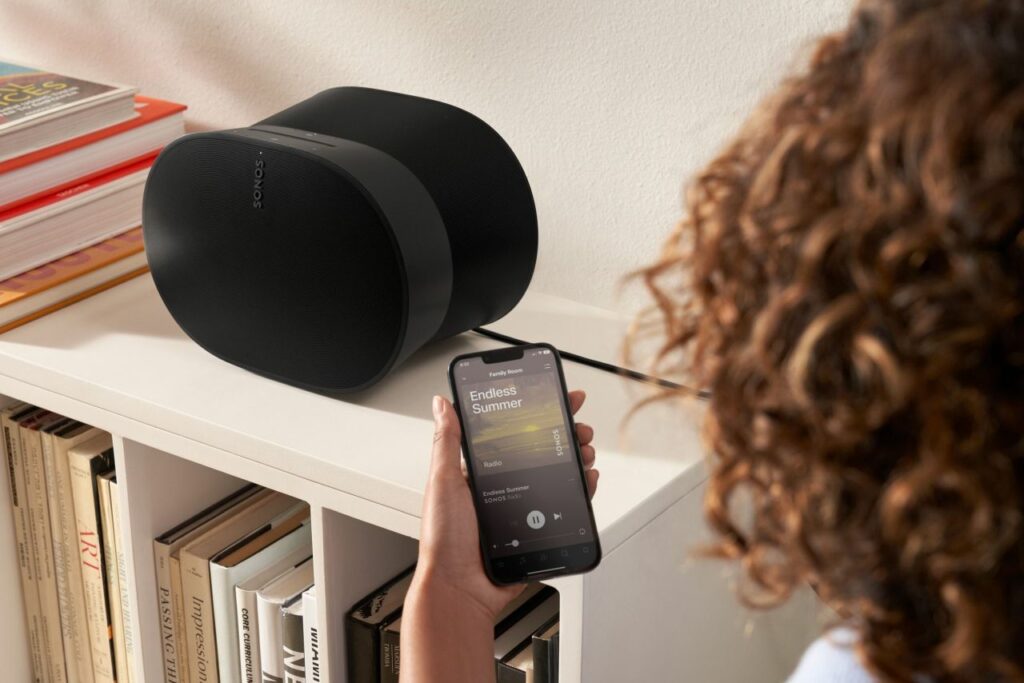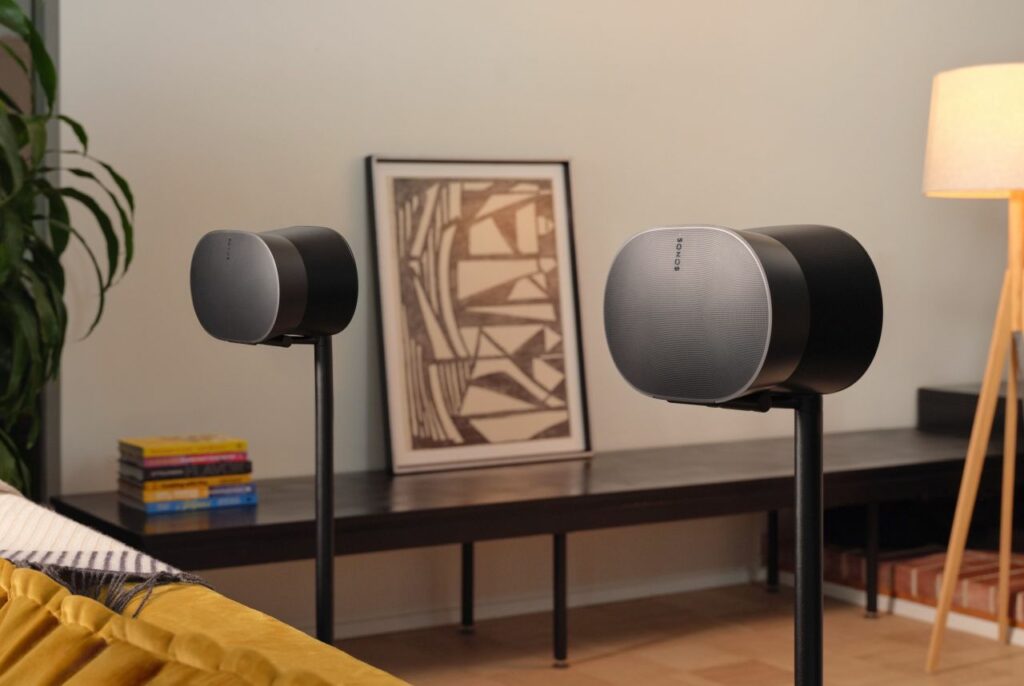 Also Read: This Nixie Tube Clock and Speaker Evokes Steampunk Nostalgia
Sonos Era 100
Slightly larger than its predecessor Sonos One, the Era 100 features a slim, modern design that'll look great on any bookshelf, kitchen counter, desk or nightstand. The speaker has two angled tweeters and one woofer to deliver crisp high frequencies like cymbals and low frequencies for deep bass. The user can play the content using Wi-Fi and Bluetooth, as well as, connect other devices with the auxiliary cable and Sonos Line-in Adapter.
To increase the soundstage for the movie night, two Era 100 speakers can be paired together for a room-filling stereo sound or use them as rears in combination with your soundbar to create a comprehensive surround sound system. The TruePlay technology is also present in this speaker, meaning it'll tune the audio as per room acoustics.
The Sonos Era 100 will be available globally for a price tag of $249 on March 28, 2023.