Sonus Faber is no stranger to developing high-end audio equipment. The Italian manufacturer of handcrafted speakers has recently launched a wireless speaker with an advanced acoustic package. Dubbed Omnia, the all-in-one sound system looks good and sounds even better.
Starting with the design, the speaker's body seems to be inspired by the hull of a boat. Boasting a multilayer wooden top with a rich walnut finish, Omnia brings a traditional ambiance to your home. The speaker is also available in a sleek graphite finish which adds an aesthetic touch to your place. Once you're done appreciating its body, the speaker enhances your listening experience with a suite of features.
Sleek Italian design meets cutting-edge technology of Sonus Faber to give rise to a wireless system with CRESCENSO signal processing system. Enhancing the listener experience tenfold, Sonus Faber describes Crescendo technology as a "proprietary signal-processing system that uses a combination of in-phase bipole and anti-phase dipole dispersion to add a greater sense of dimensionality to the music."
The device also features a touch-sensitive interface with three illuminated lines (flush light arrays) that determine whether the appliance is on or not. There is also a shorter line at the bottom of flush lights which helps in regulating the volume, mode and input of the speaker.
In addition, remote control and smartphone allow you to operate the device from anywhere. Omnia offers a full range of wireless connectivity with Apple AirPlay 2, Chromecast, Bluetooth, and Wi-Fi. Furthermore, it also works with external sources such as CDs or TV.
Also Read: Yoto Mini Speaker Aims to Entertain Kids Without Screen Time
Inside the speaker, a total of seven drivers deliver an impressive, wireless sound experience. Omnia would be available for $2,000 in walnut finish by mid-march. However, if you are looking for a graphite veneer, you might have to wait a little more.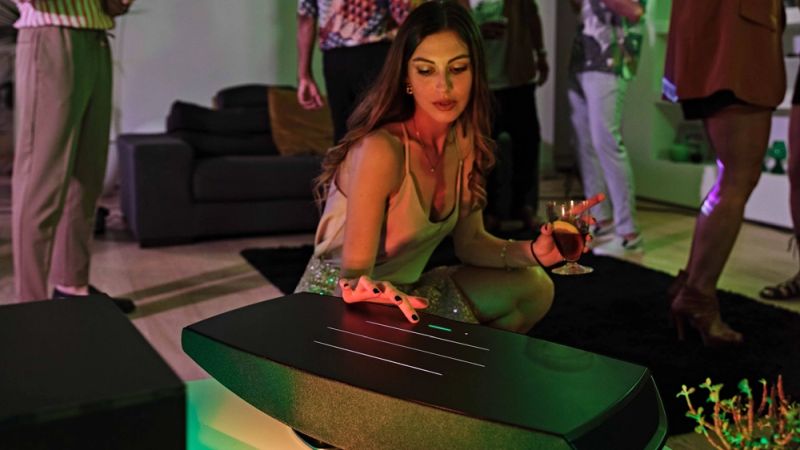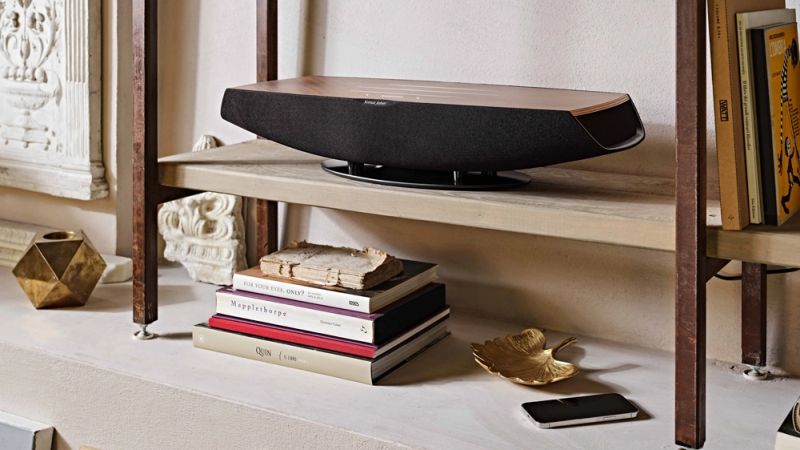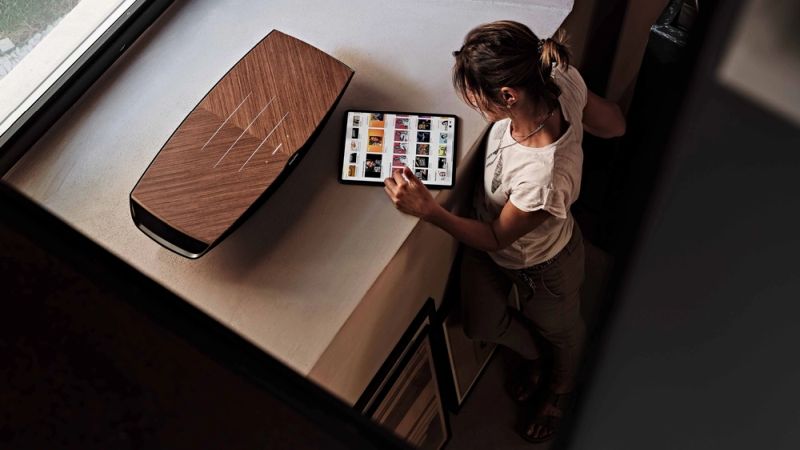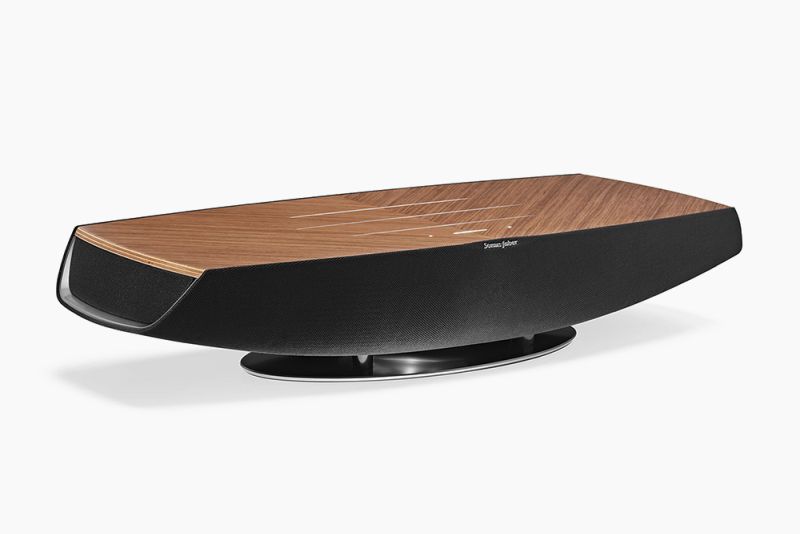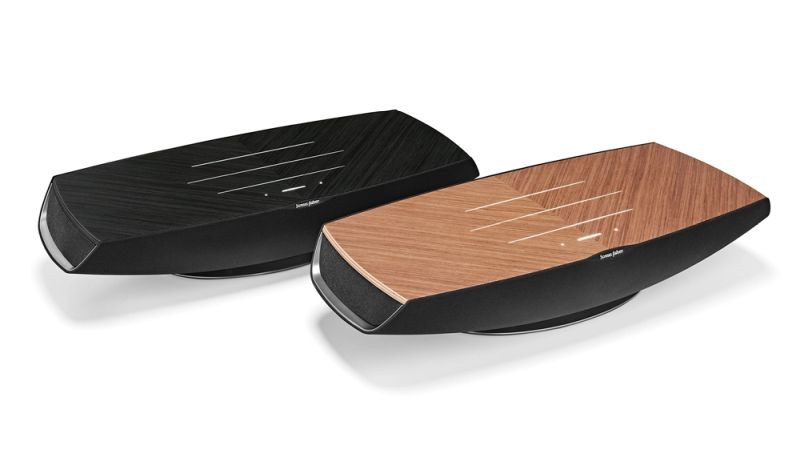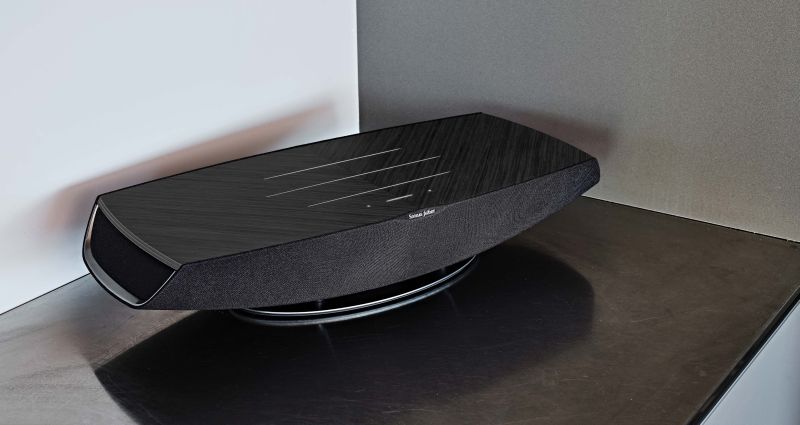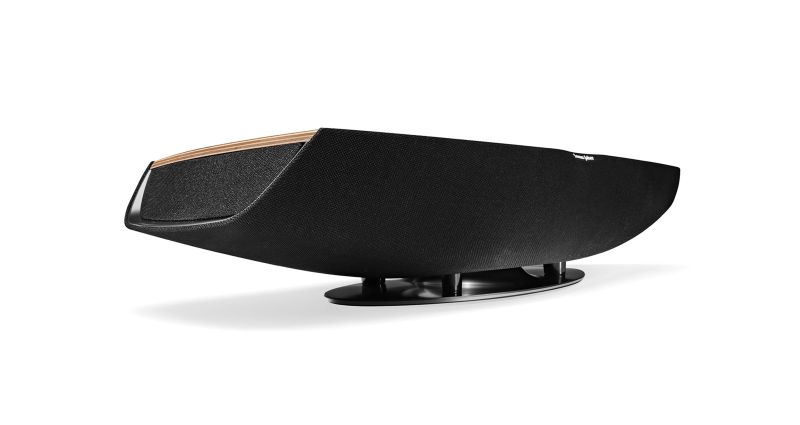 Via: Robb Report