It is assumed that cyber connected society has completely taken over human civilization. With everyone plugged into their electronic gadgets 24/7, it seems hard (despite of our best efforts) to remain connected with people in real life. Understanding the magnitude of the situation Jordi Iranzo, an industrial designer based in Valencia, has created an architectural installation called 'Soufuu'. It is an innovative playful meeting spot that gives its users the opportunity to connect with others, without disconnecting them from their virtual world.
Soufuu, is a lightweight metallic structure ideally designed as a rest object with elastic bands, ladders and seats at different heights. Covering an area of just 3-square-meters, and a height of 2.5 meters, it's smaller than an L sofa by Ikea, suitable for both exteriors and spacious interiors.
Designed like a classic structure of a house, it offers various small rooms and reclines to sit or lay down, along with a terrace to stand on and enjoy the surroundings. If that's not enough, a hammock on its roof is always there to add to your relaxation routine.
With no doors and windows, Soufuu offers you an unobstructed view of the environment, helping you to connect with Mother Nature in a better way.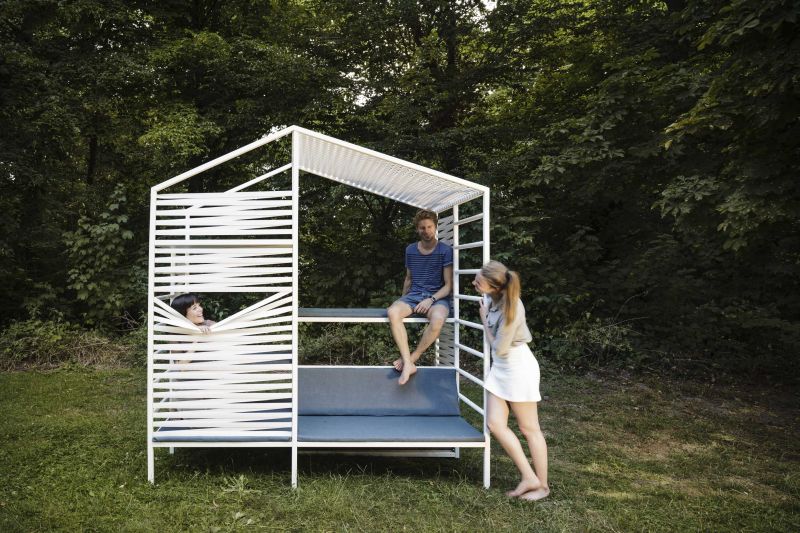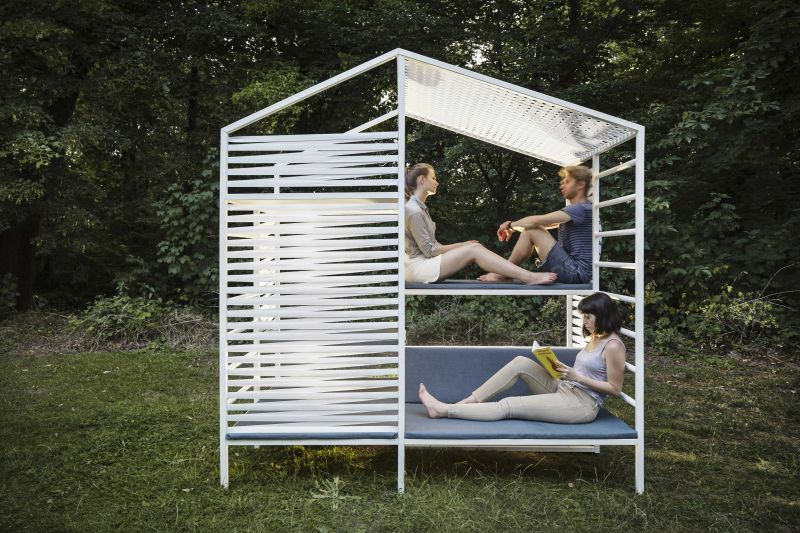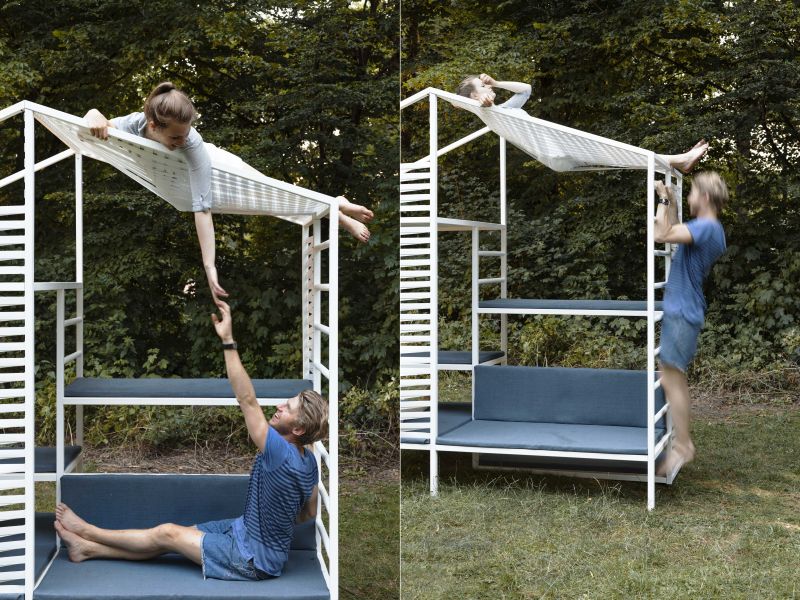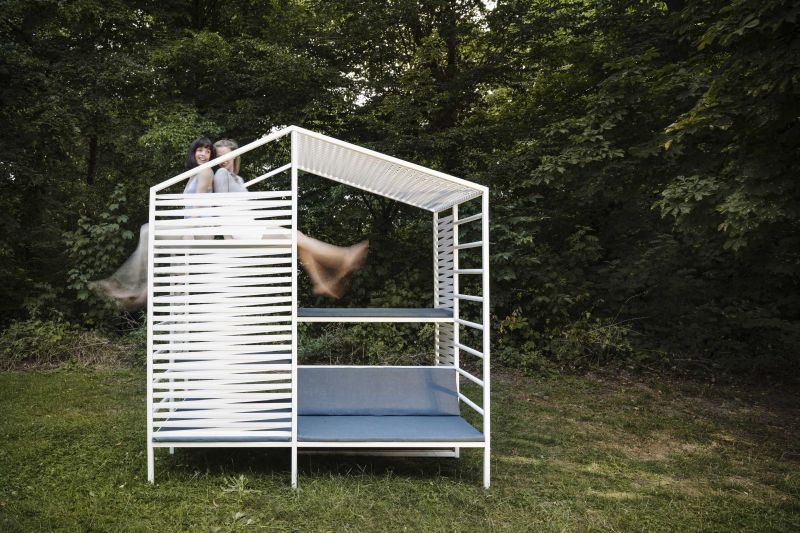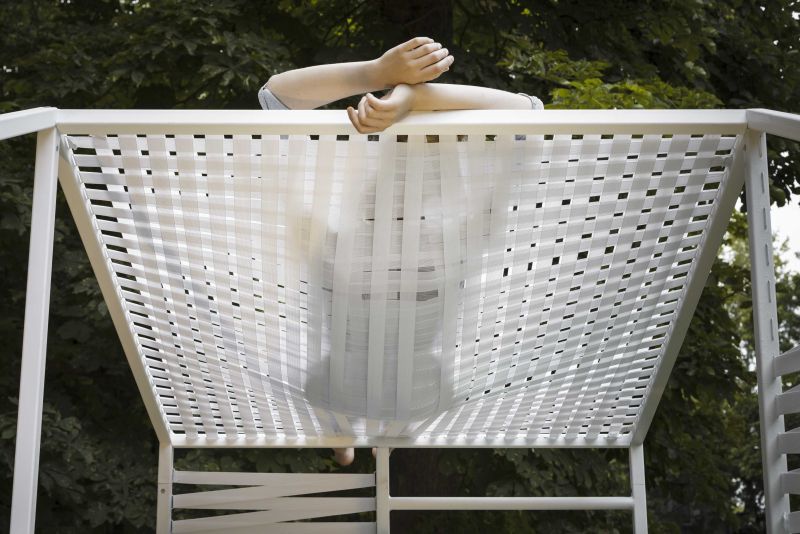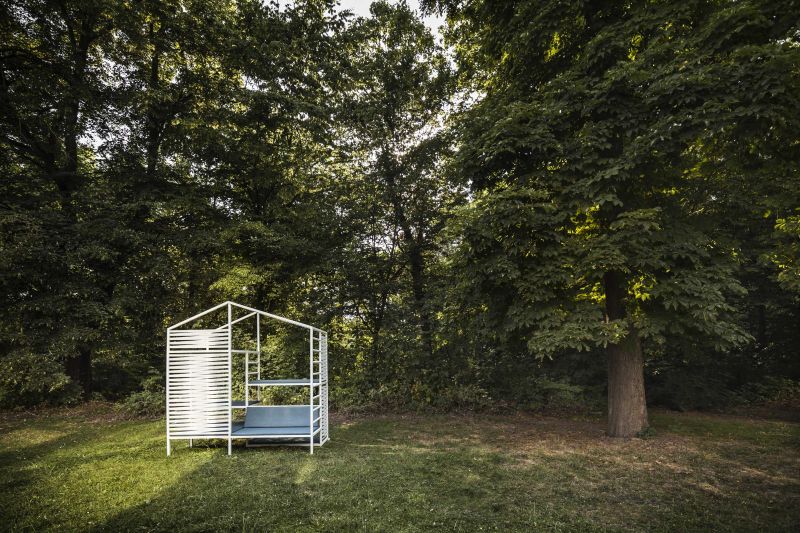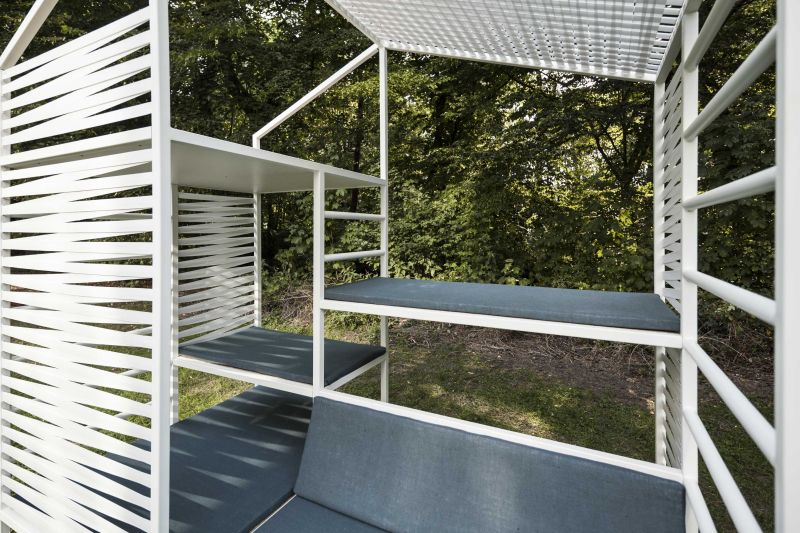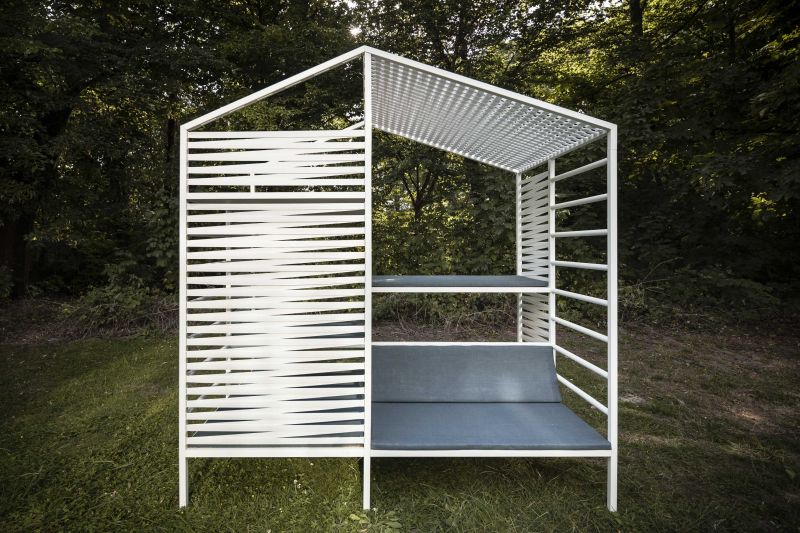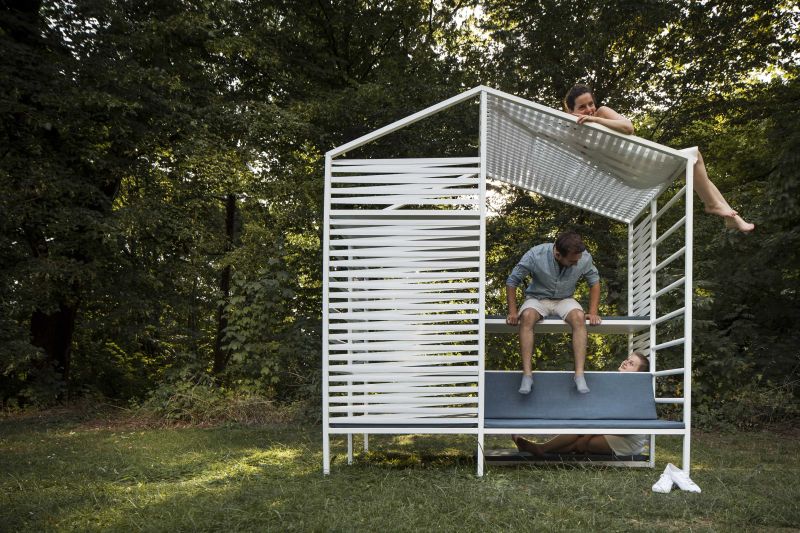 Via: DesignMilk